Mobile homes
– the luxury cabin for your camping holiday!
Camping for all generations
Stays for the whole family. You can live luxuriously on our campsite while enjoying the freedom and pleasures of camping. Our spacious mobile homes make holidays comfortable for everyone – that's why we call them luxury cabins.
They are well decorated with lovely light colors, plenty of space and provide the perfect setting for a family holiday for either 4 or 6 people. The facilities are in order, so all you have to do is concentrate on having a wonderfully relaxed vacation together.
We offer 3 types of mobile homes
You are always welcome to contact us if you need information or are in doubt about what it means to book a luxury cabin at Randbøldal Camping.
Short descriptions of mobile homes
that you can book with us
Luxury accommodation – Close to attractions
Whether you stay in a mobile home or in one of our other accommodation options, you will of course have free access to all our facilities.
We have two good communal kitchens located in the center of our campsite. We offer free WIFI throughout the site. If you want an easy breakfast, there is a wonderful breakfast buffet in Café Skjulestedet every morning in high season.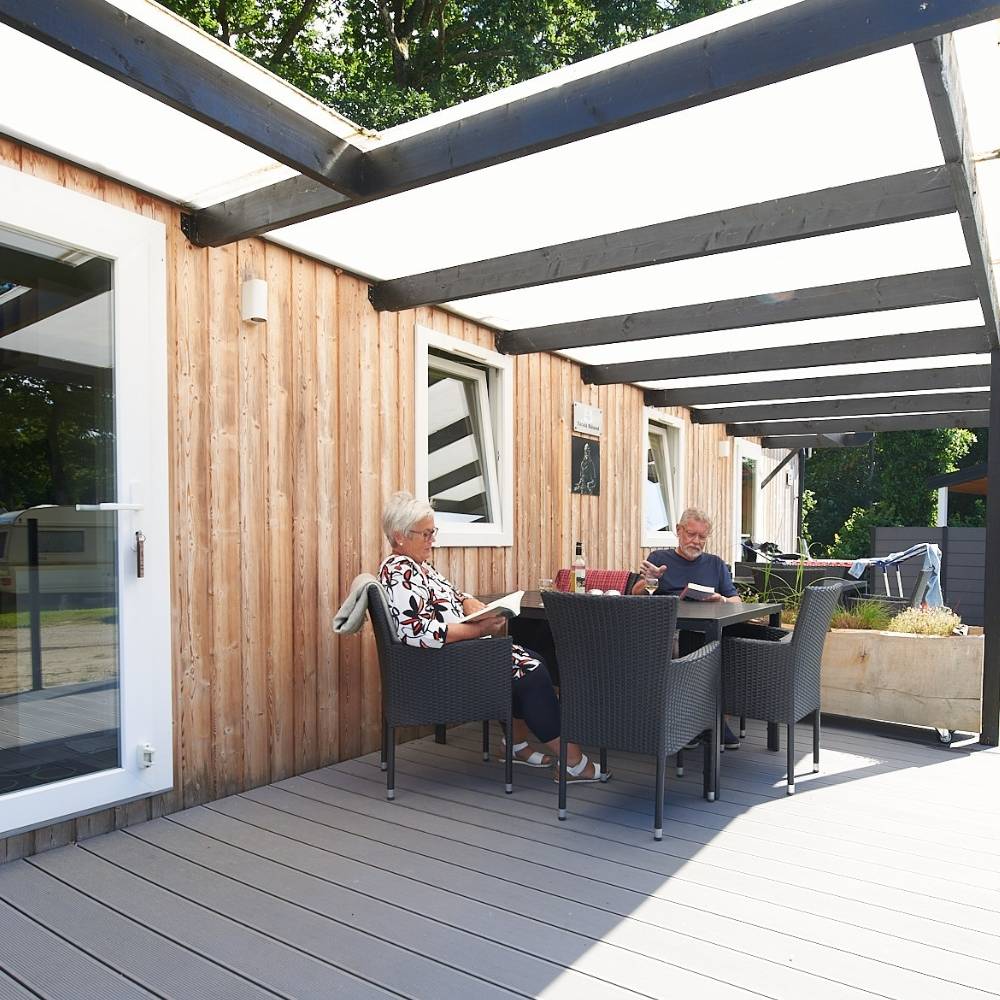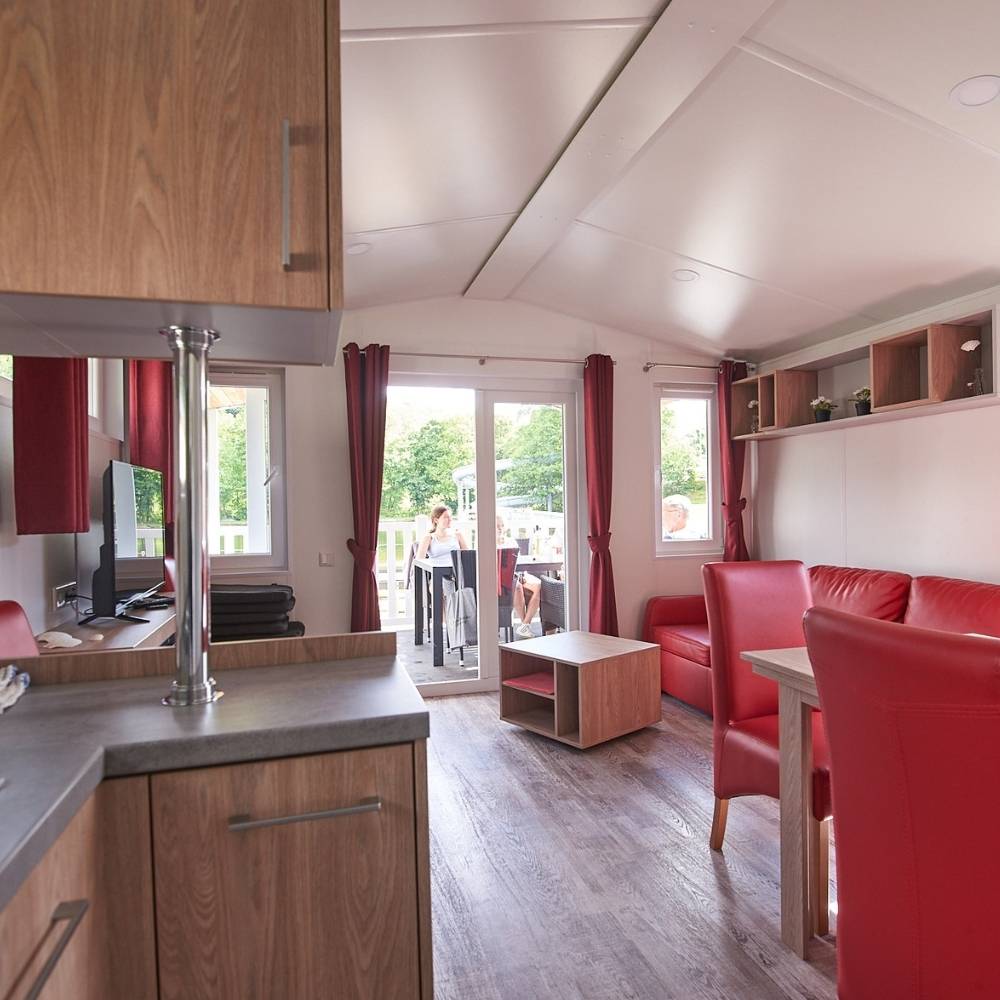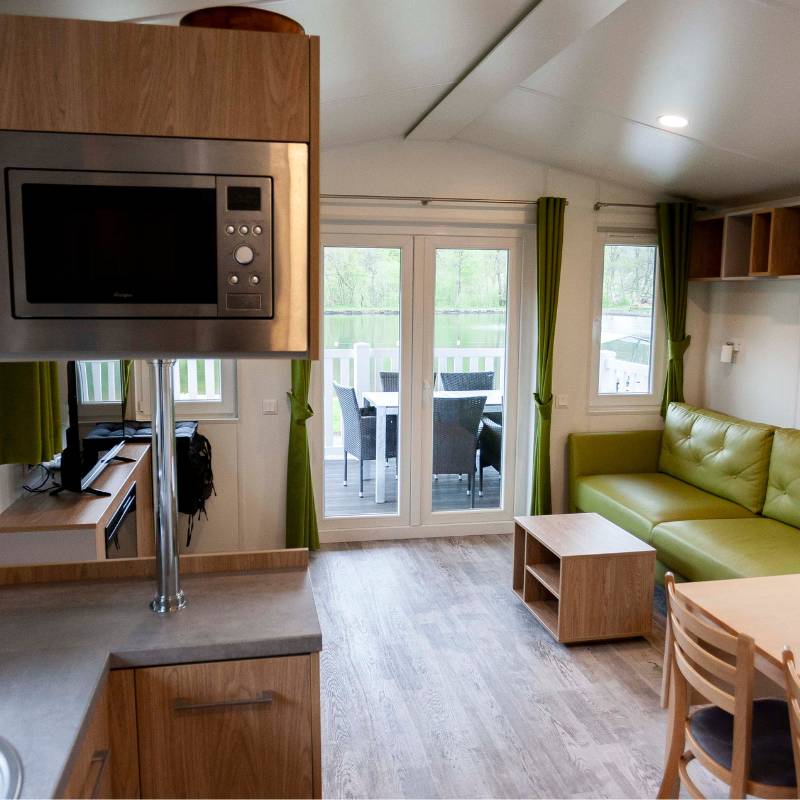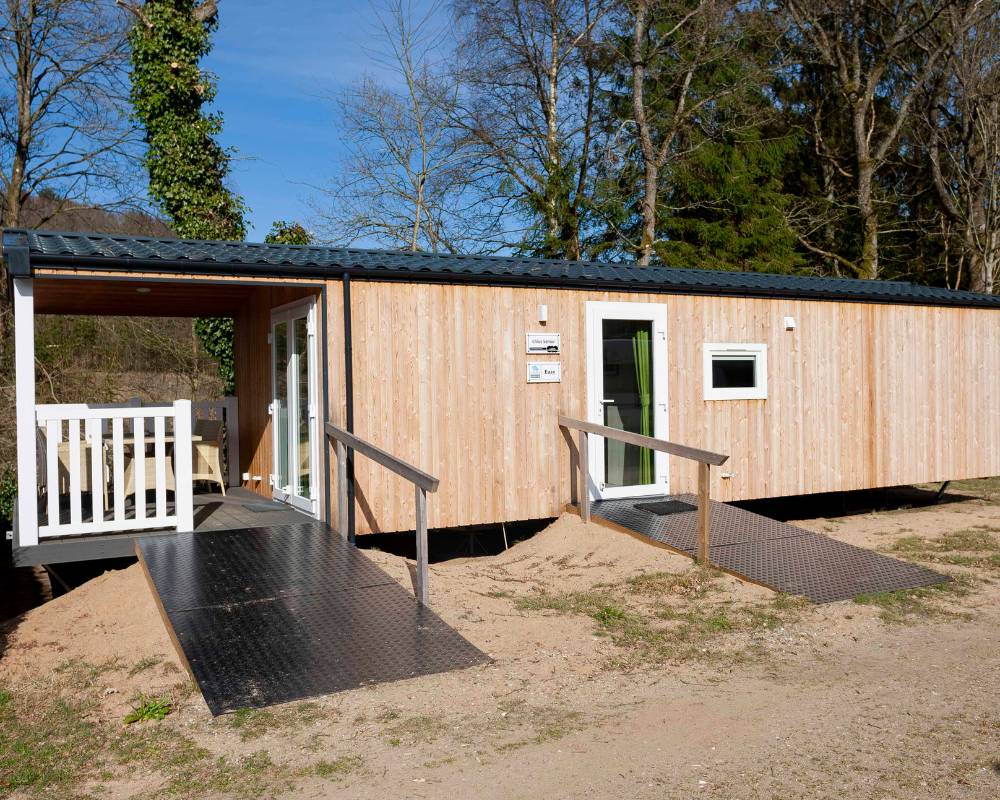 Our accessible 38 m² mobile homes with a large terrace. Space for 5 people.
Price: DKK 775.- / 1330.- per day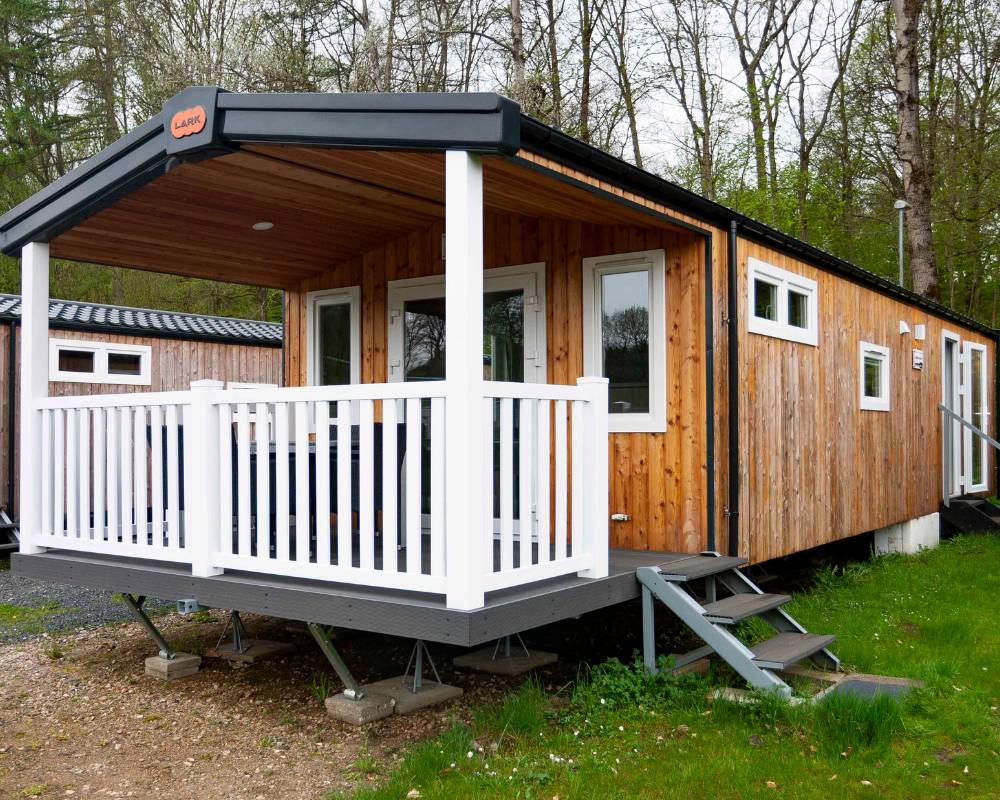 Mobile home of 38 m² for those of you who want a little extra. Large terrace and room for 6 people.
Price: DKK 795.- / 1520.- per day

Mobile Homes – Family Comfort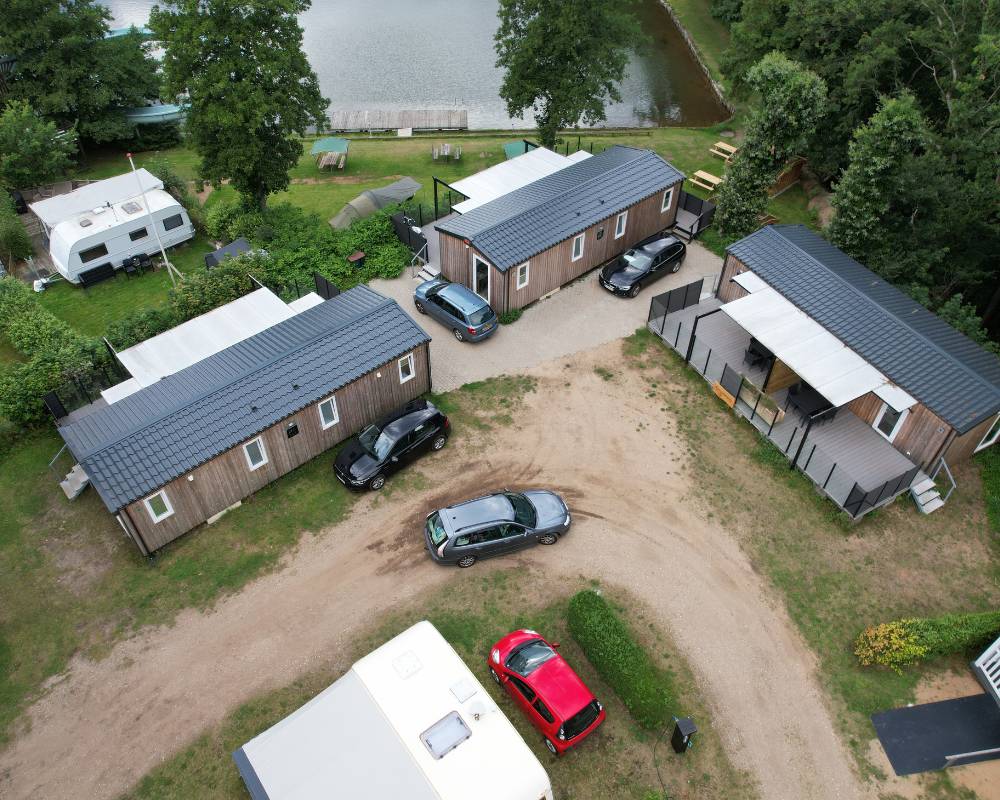 21 m² Mobile Homes Relax for couples or small families. Everything you need for a pleasant family vacation.
Price: DKK 675.- / 1330.- per day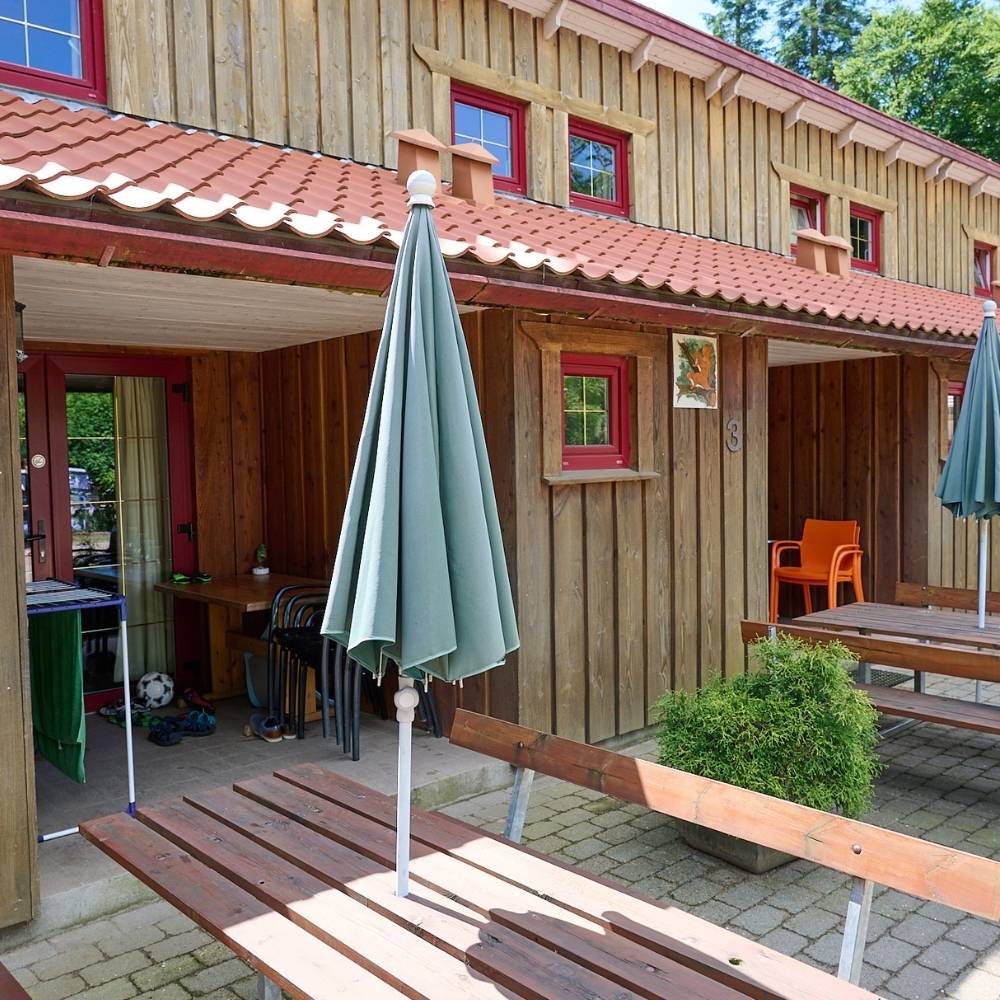 Other overnight accommodation
shapes on the campsite
You'll find several types of accommodation with us, so we're sure you'll find the one that suits your needs
Activities on the campsite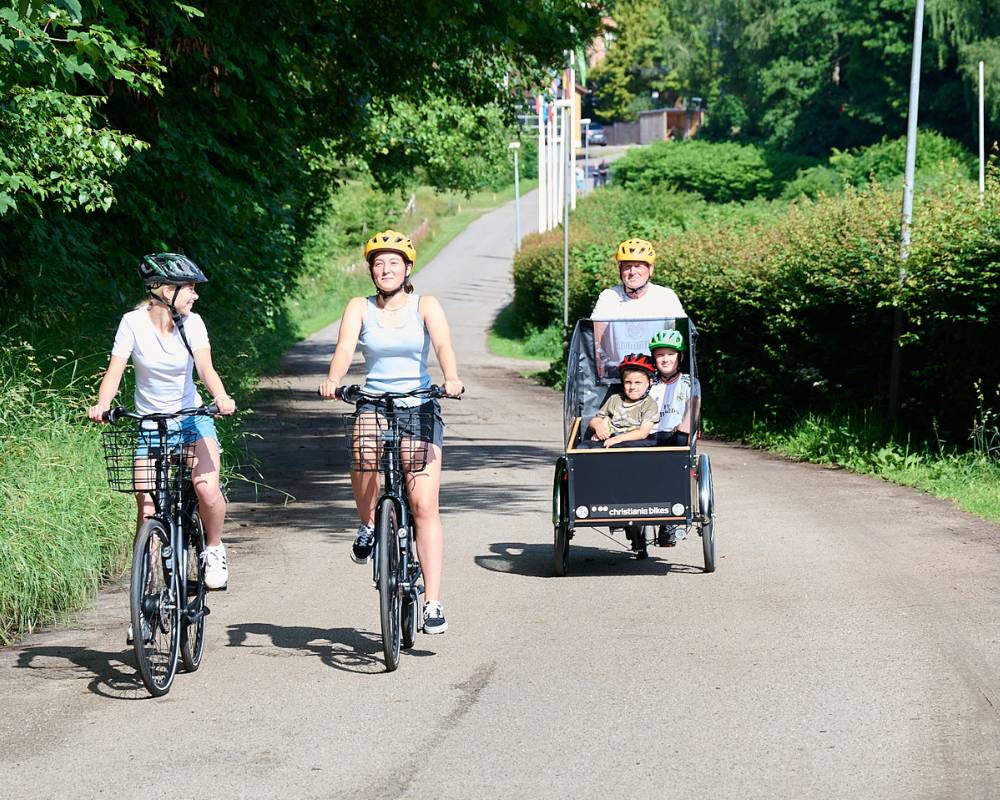 If you don't have your own bikes, you can rent bikes on site, both manual and electric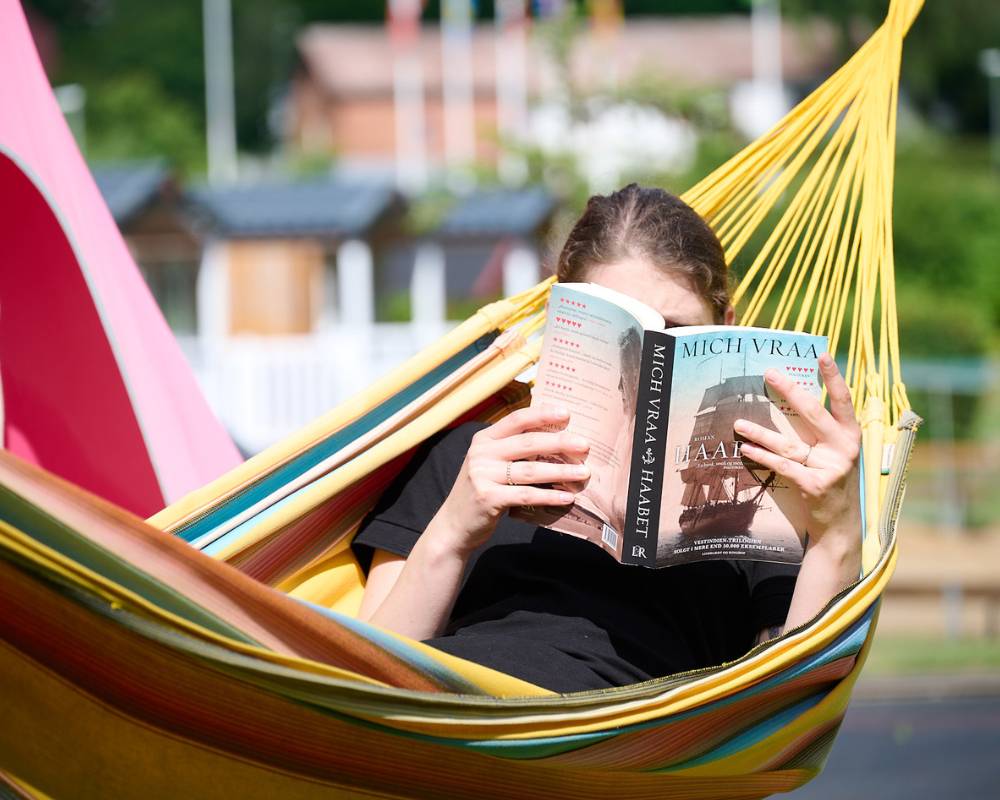 Time for yourself and your family with a stress-free vacation in nature
Slow your heart rate and enjoy a relaxing vacation with a good book and a glass of wine on the terrace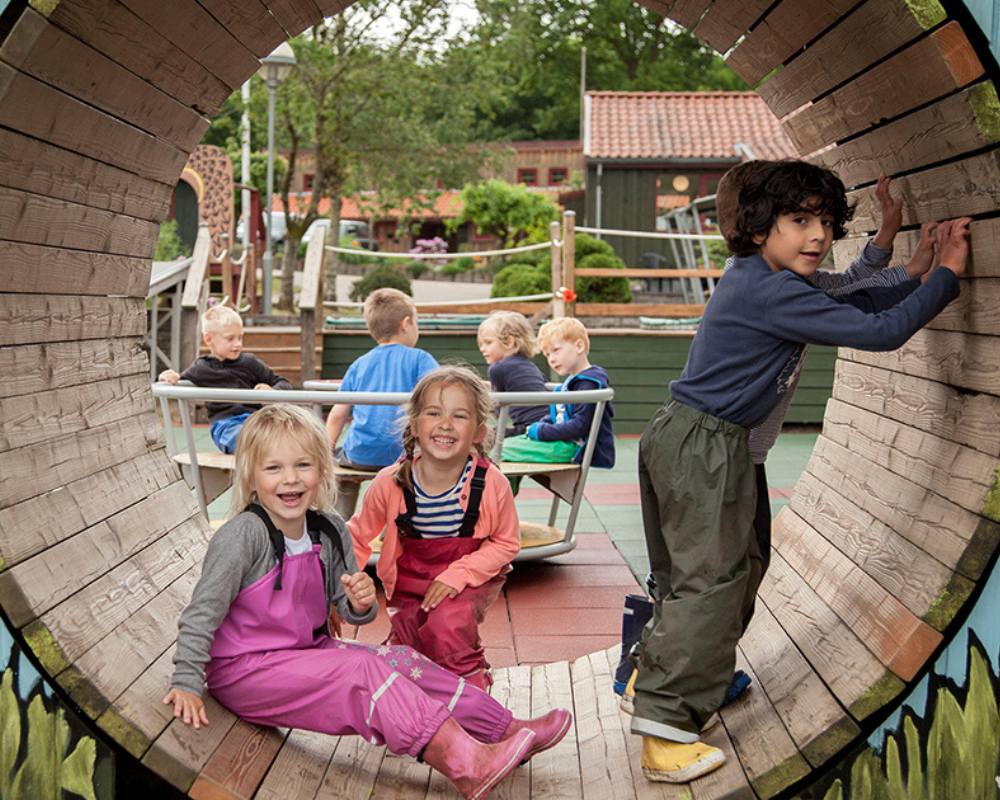 Play and have fun in our fantastic playground
Playground for all ages, with trampolines, climbing wall, play tower, mooncars and more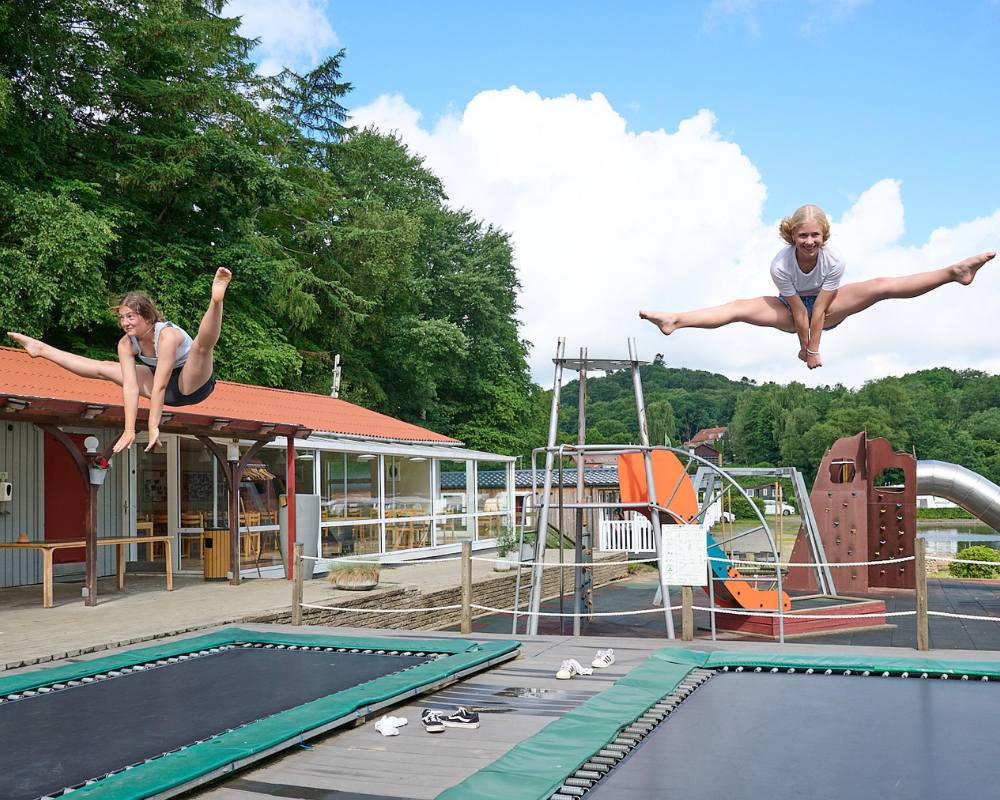 Fun on the trampolines - a sure winner
On the site you'll find trampolines, which can really get kids away from screens and provide a gathering place for children and young people.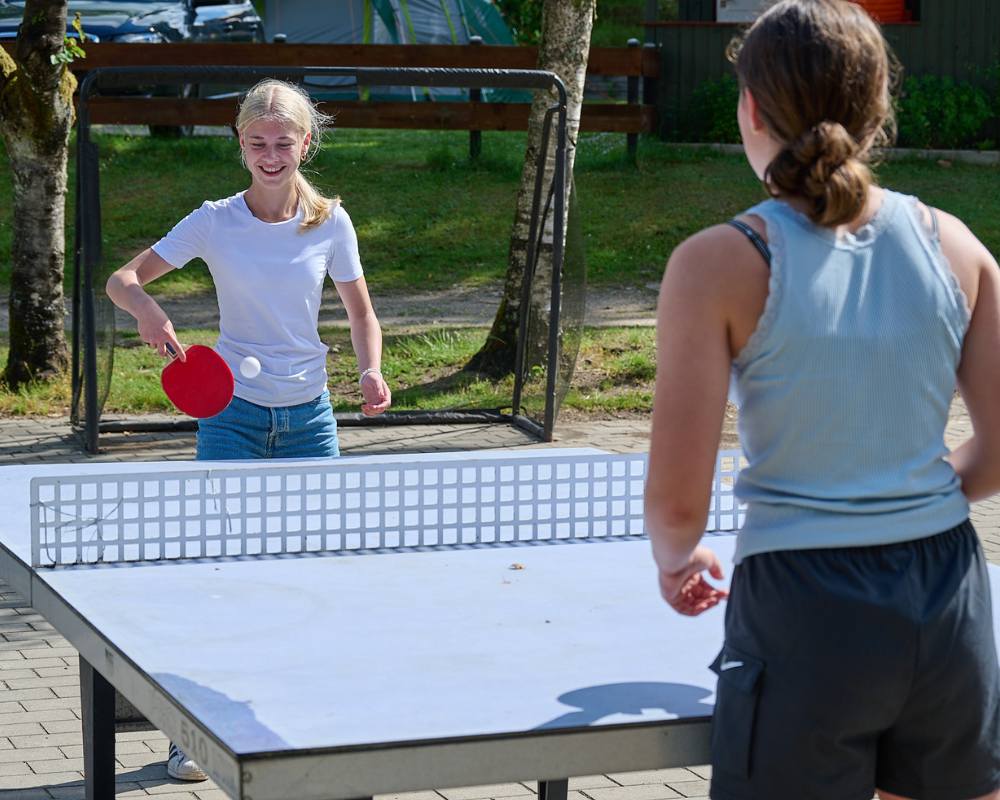 Table tennis is a great activity
Our table tennis table is outside and is free to use for all our camping guests. If you don't have your own table tennis bat, you can borrow both bats and balls at reception.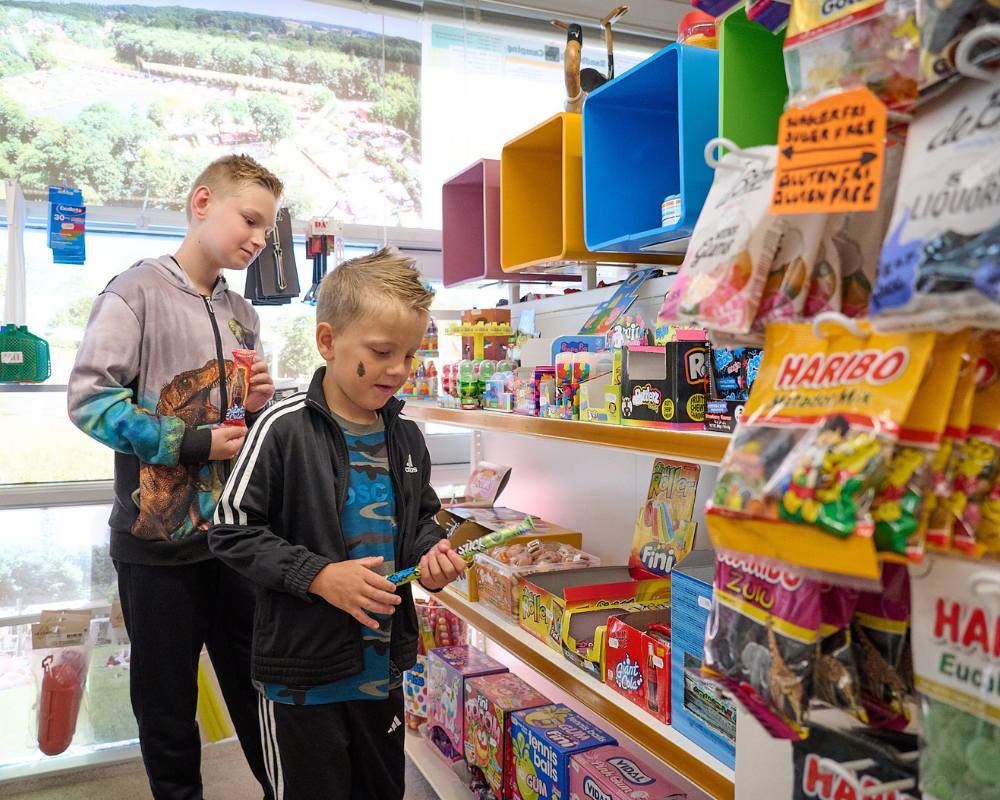 In our small shop you will find
Here you will find bread, drinks, ice cream, sweets and crisps. During the summer season, our shop is open every day from 8.00 – 21.00


Forests - lakes
and unique nature
Explore our unique nature by hiking, cycling, fishing

Always good
atmosphere and conviviality
Enjoy the relaxing atmosphere and conviviality of the square, the café and all the nooks and crannies

Accommodation near attractions, nature and forest
Stay close to Vejle and Billund's attractions such as LEGOLAND® - LEGO®House and Vejle city

A glass of wine
and good food
Enjoy breakfast or a meal with a glass of wine in our cozy cafe - Café Skjulestedet