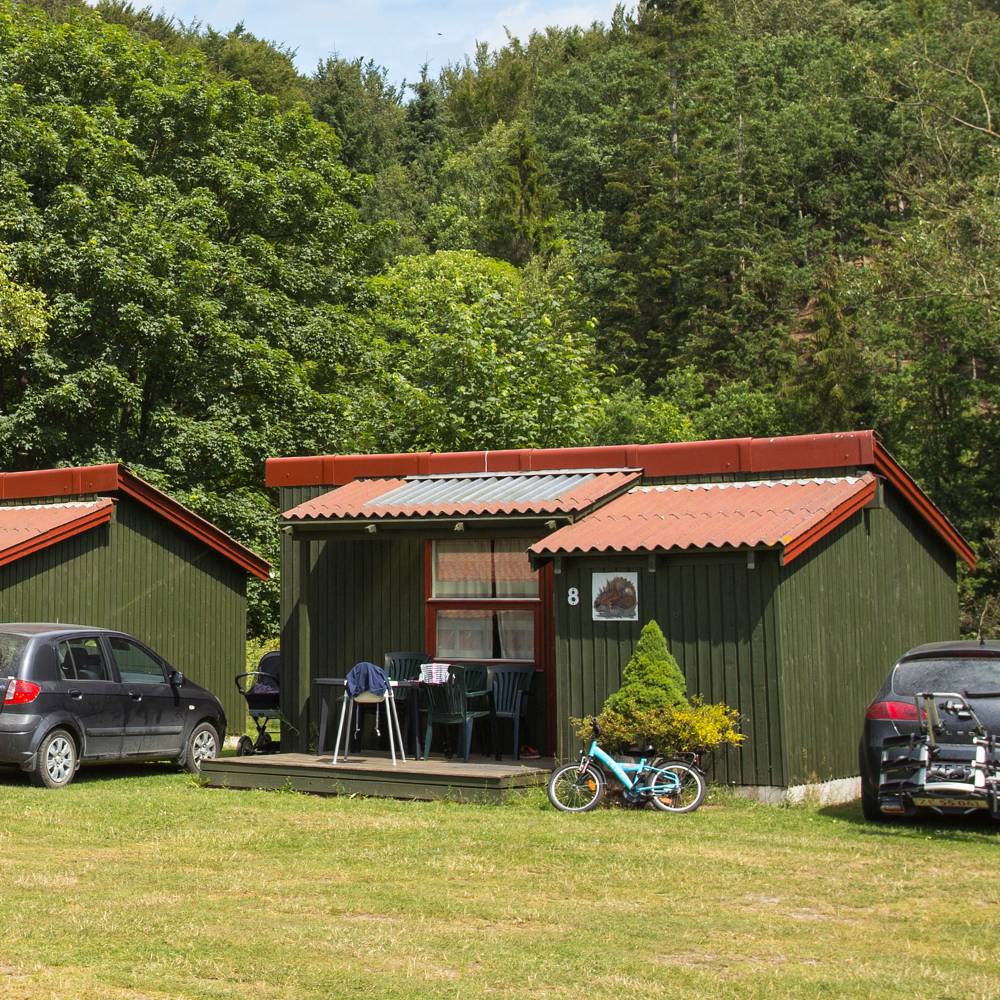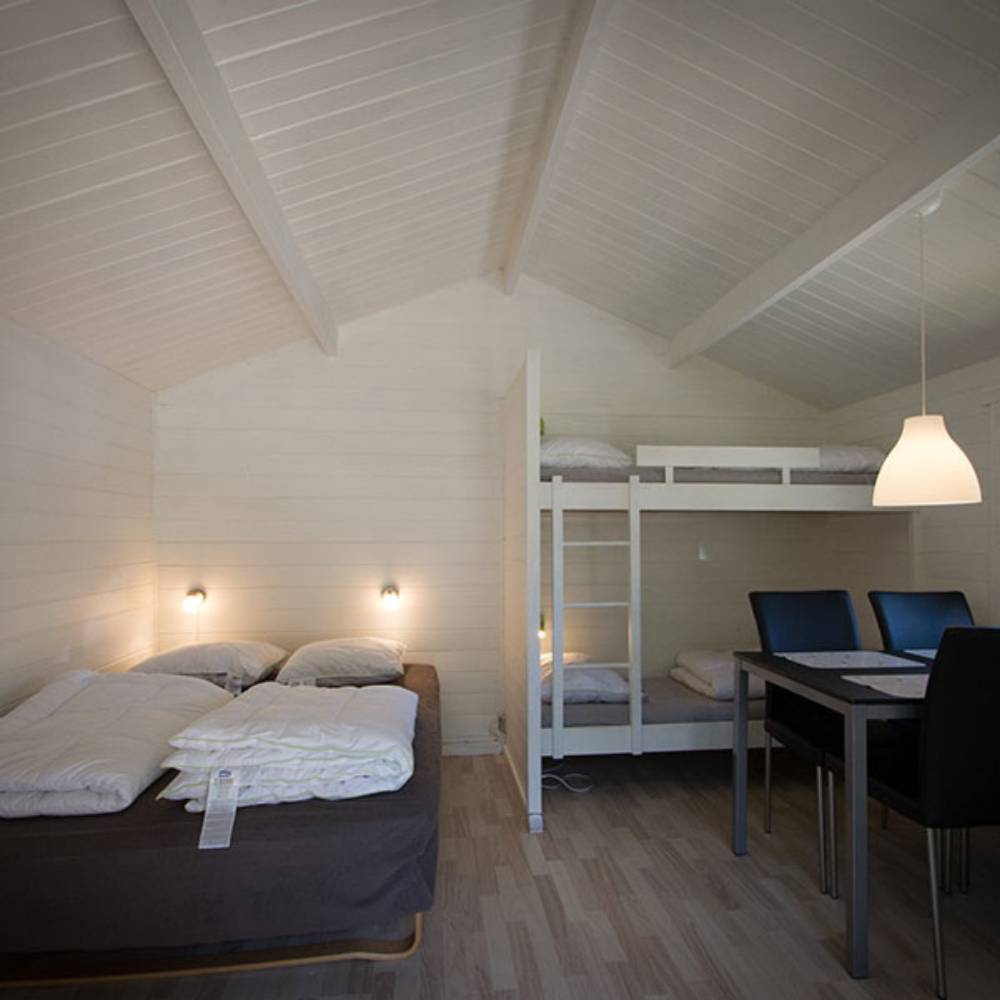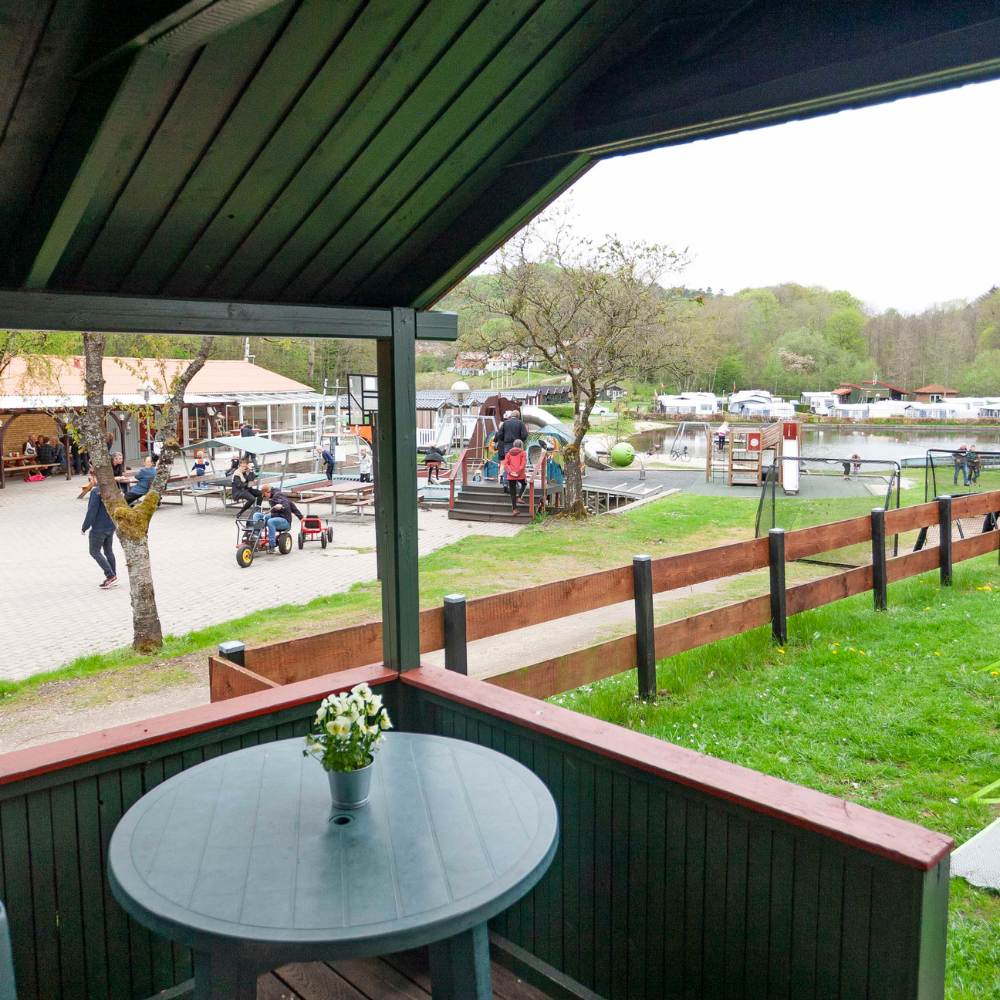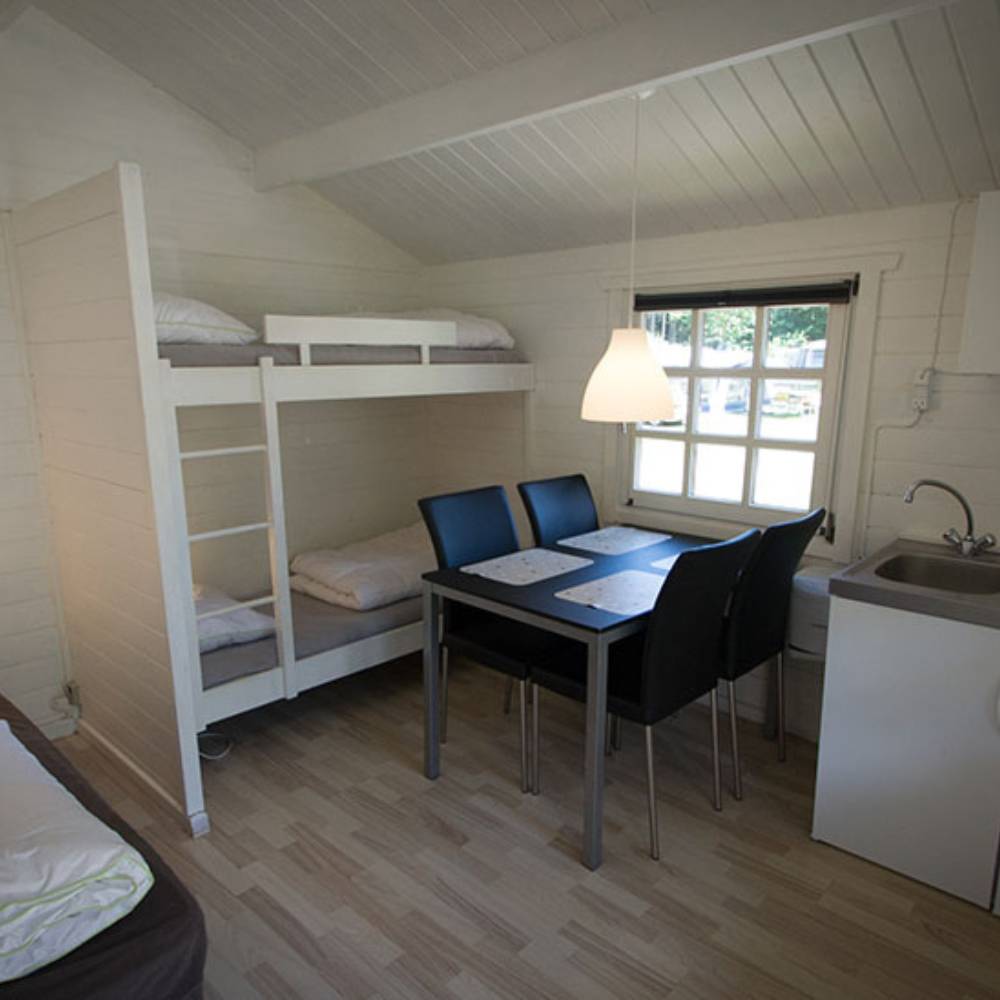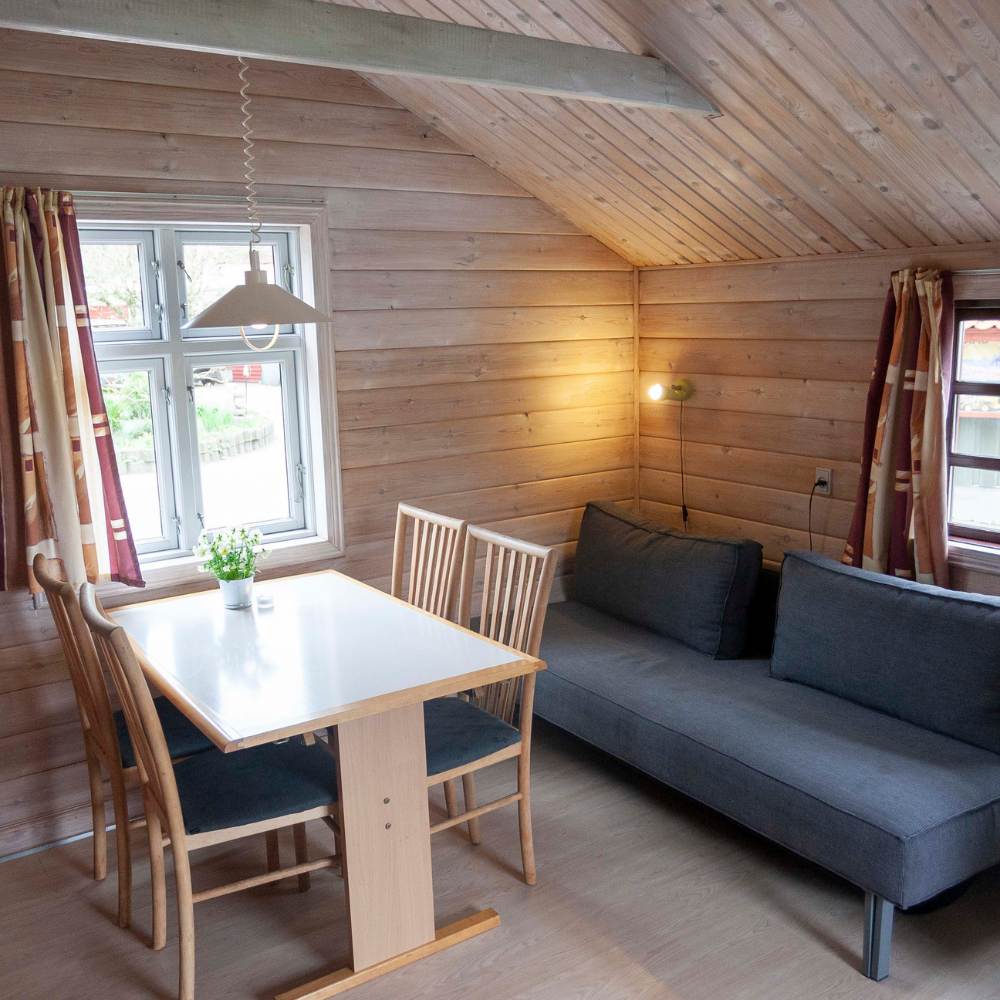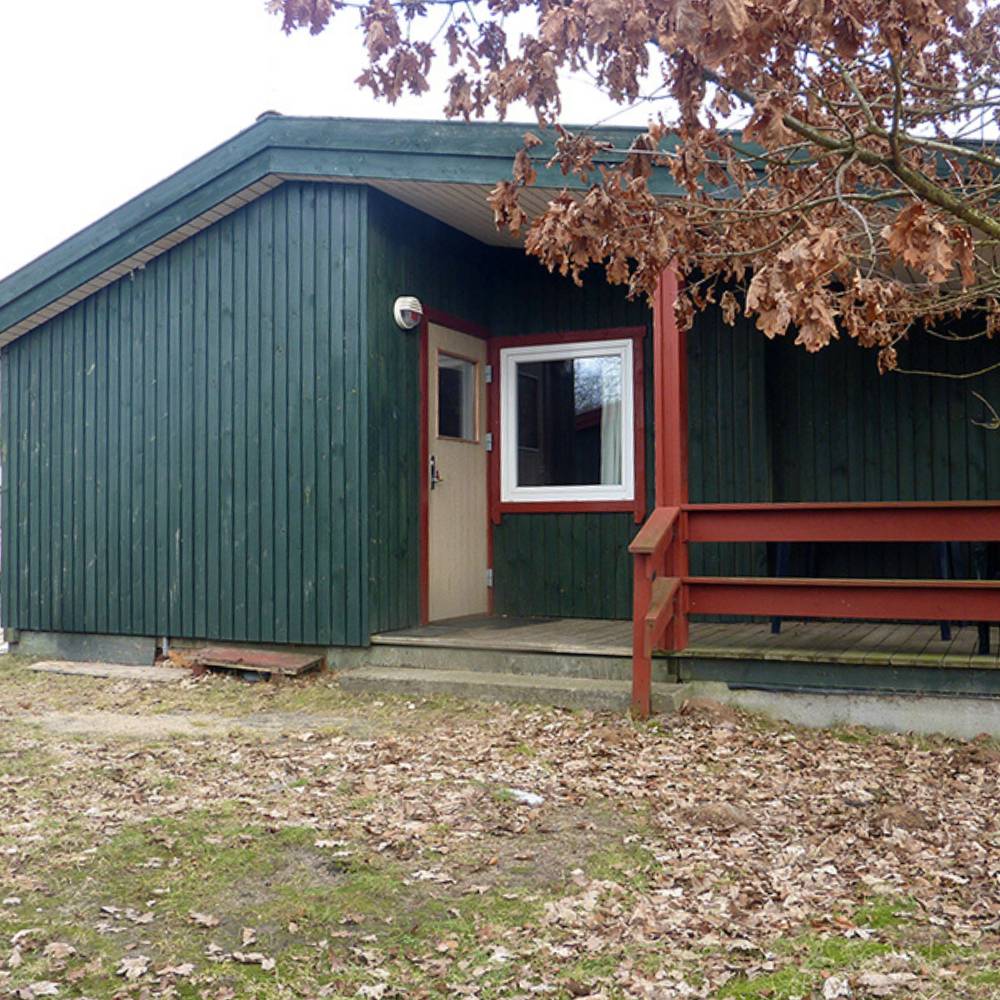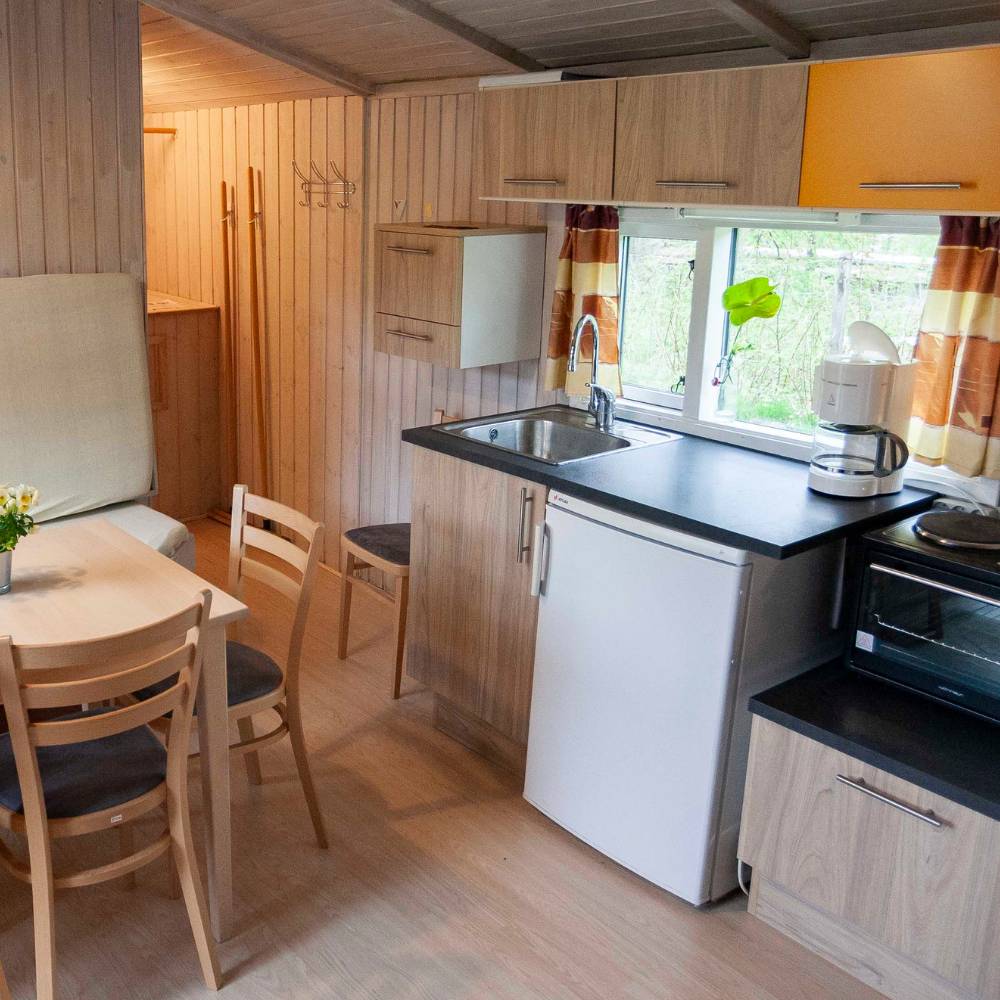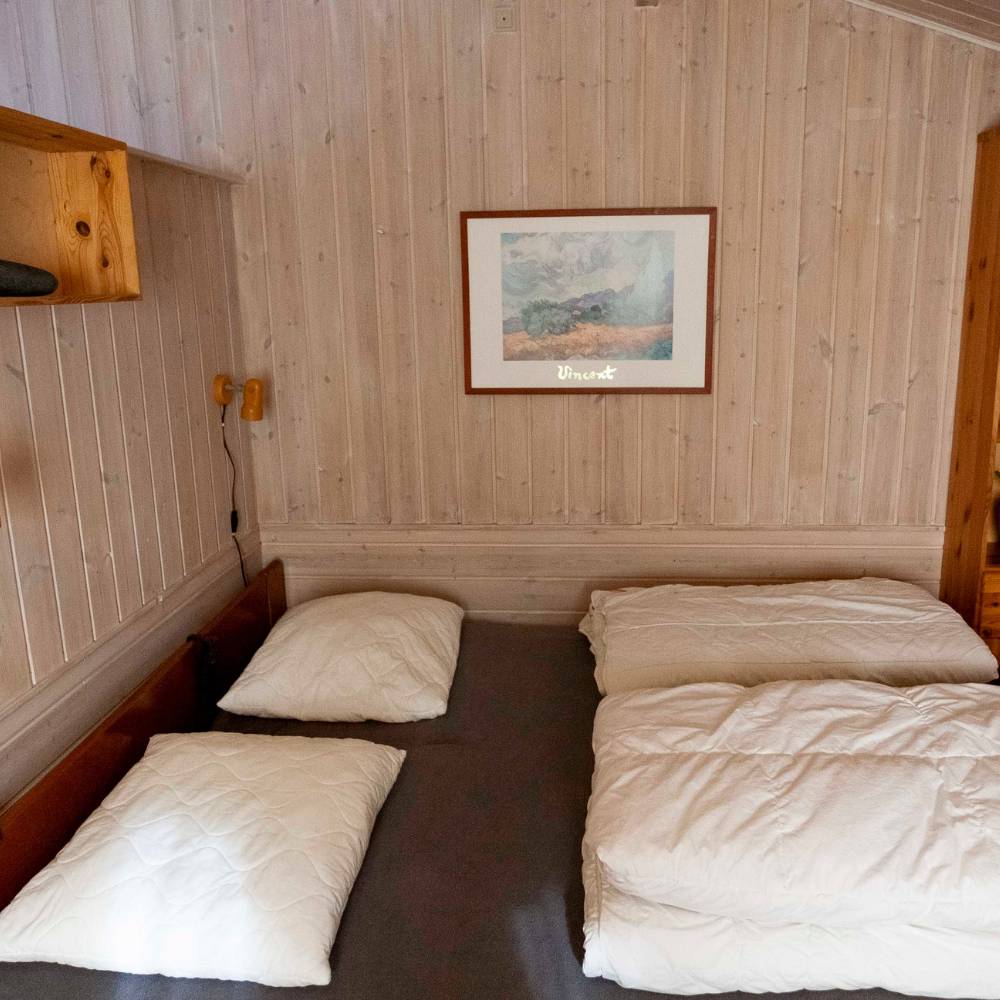 Enjoy your vacation in a
of our camping cabins
Camping for all generations
A camping cabin is a great alternative when you want to go on a camping vacation but don't have a caravan. Our camping cabins are well located on the site, surrounded by the most beautiful nature. We have different cabins, so choose the one that best suits your family and needs.
Our location on the map near Billund and Vejle makes Randbøldal Camping the perfect vacation spot with a wealth of experiences close by.
Looking for accommodation in a camping cabin
you will find it with us
Camping holidays in cozy surroundings in the middle of the forest
You are always welcome to contact us if you need information or are in doubt about what it means to book a camping cabin at Randbøldal Camping.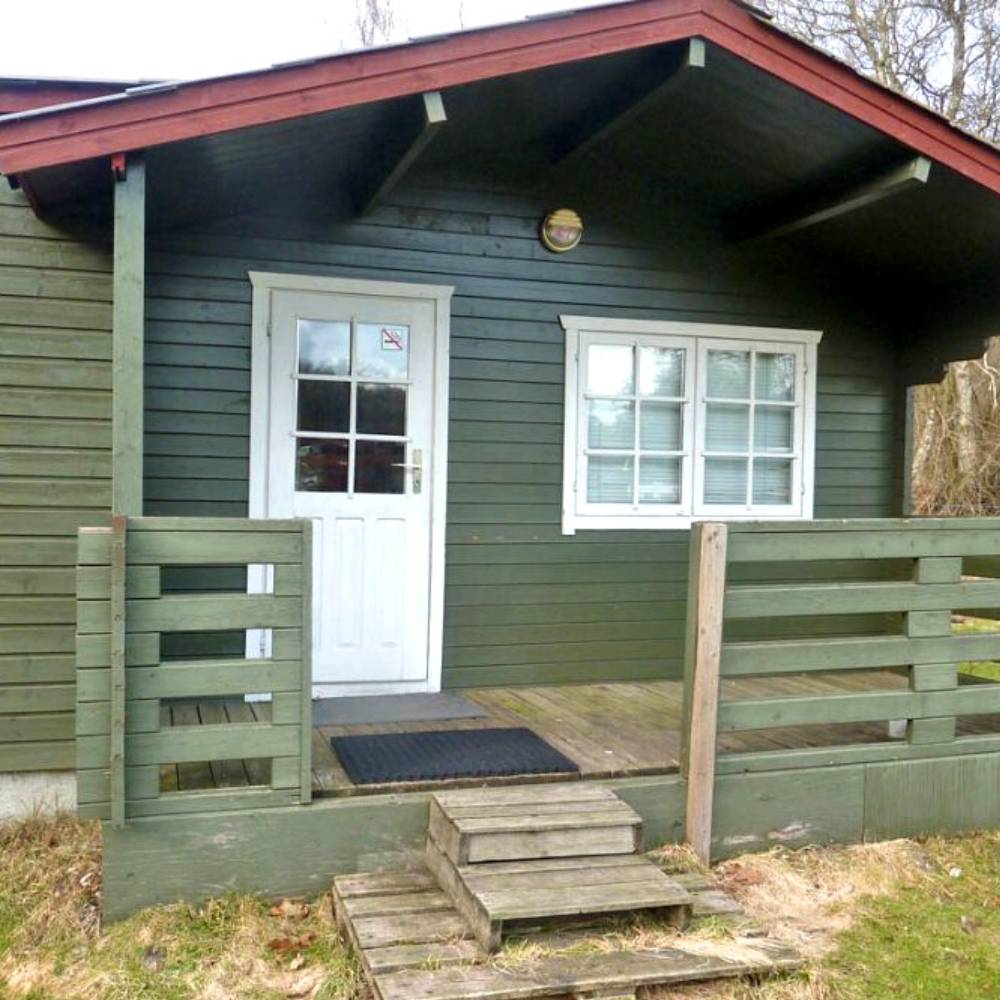 Cabin B is a 35m² camping cabin
with room for up to 8 people.
Price: DKK 835,- / 1385,- per day.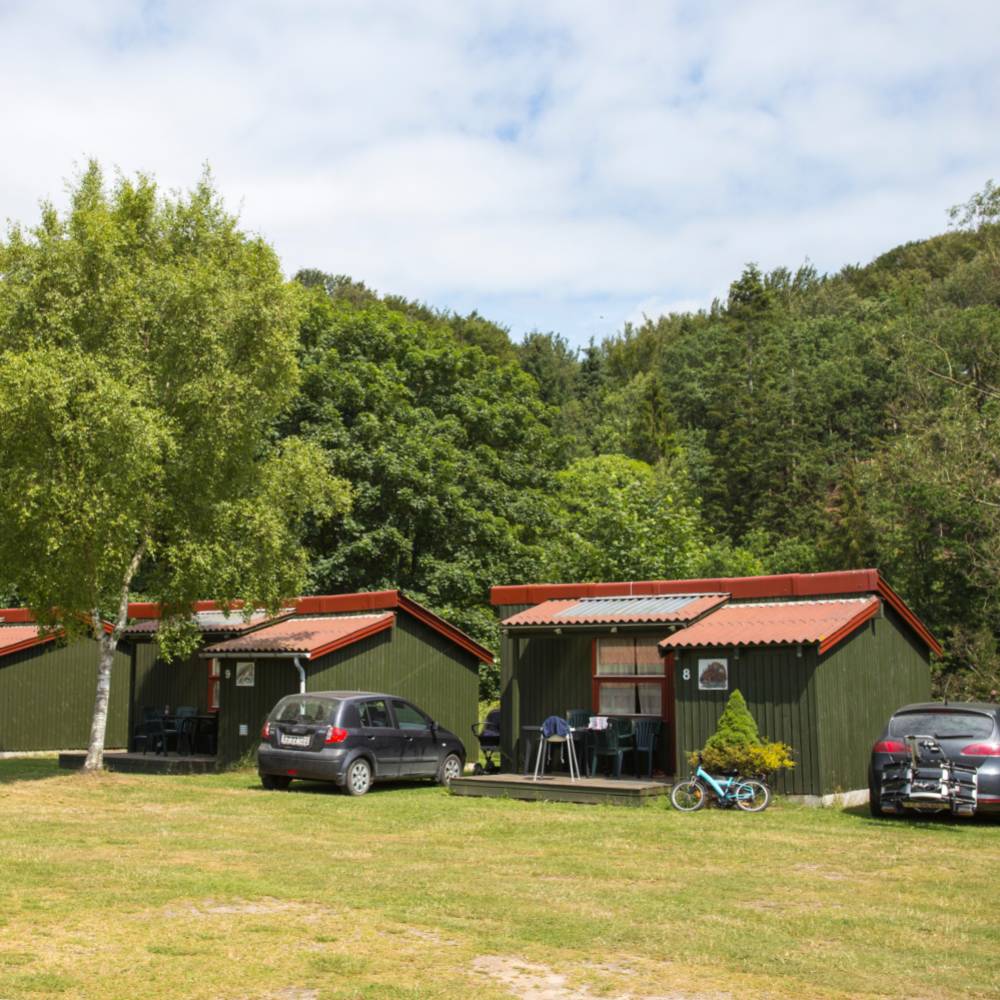 Cabin D is a medium-sized camping cabin
of 24m² with room for up to 5 people.
Price: DKK 595,- / 1.055,- per day.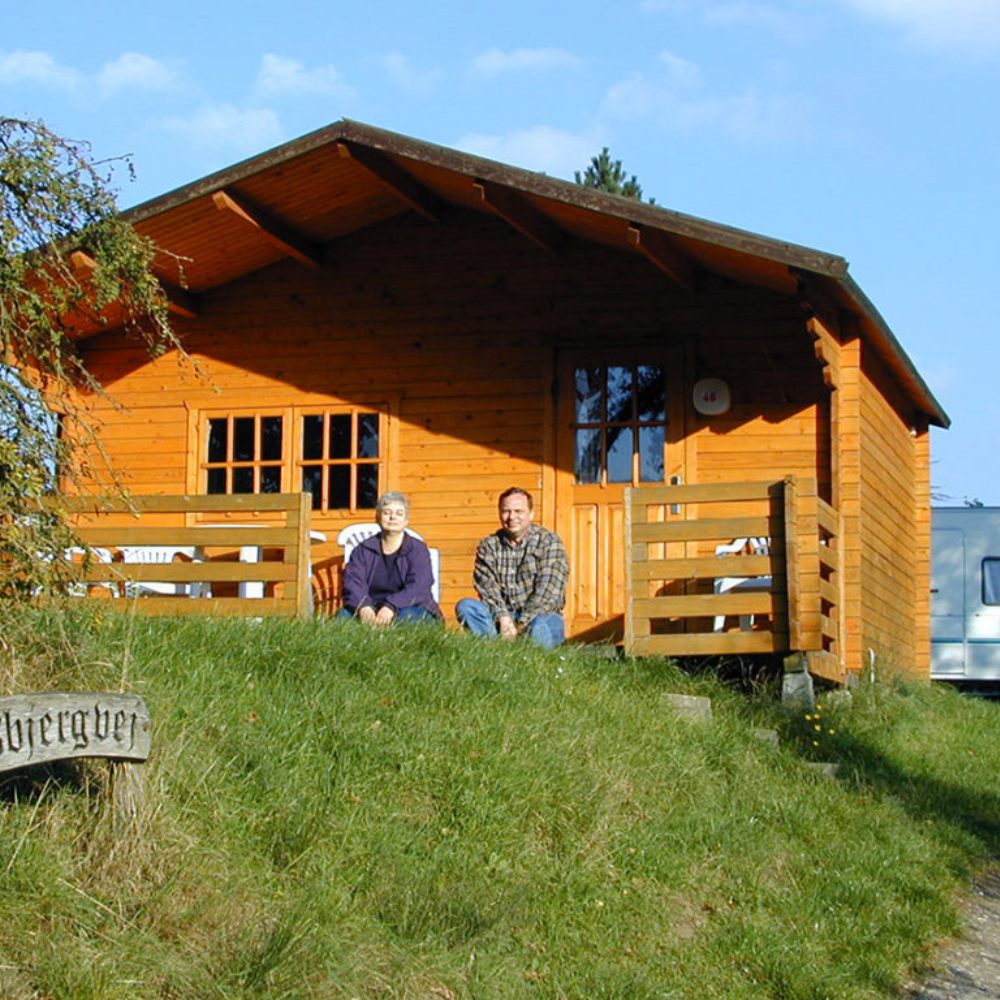 Cabin G is a medium-sized camping cabin
of 18m² with room for up to 5 people.
Price: DKK 665,- / 945,- per day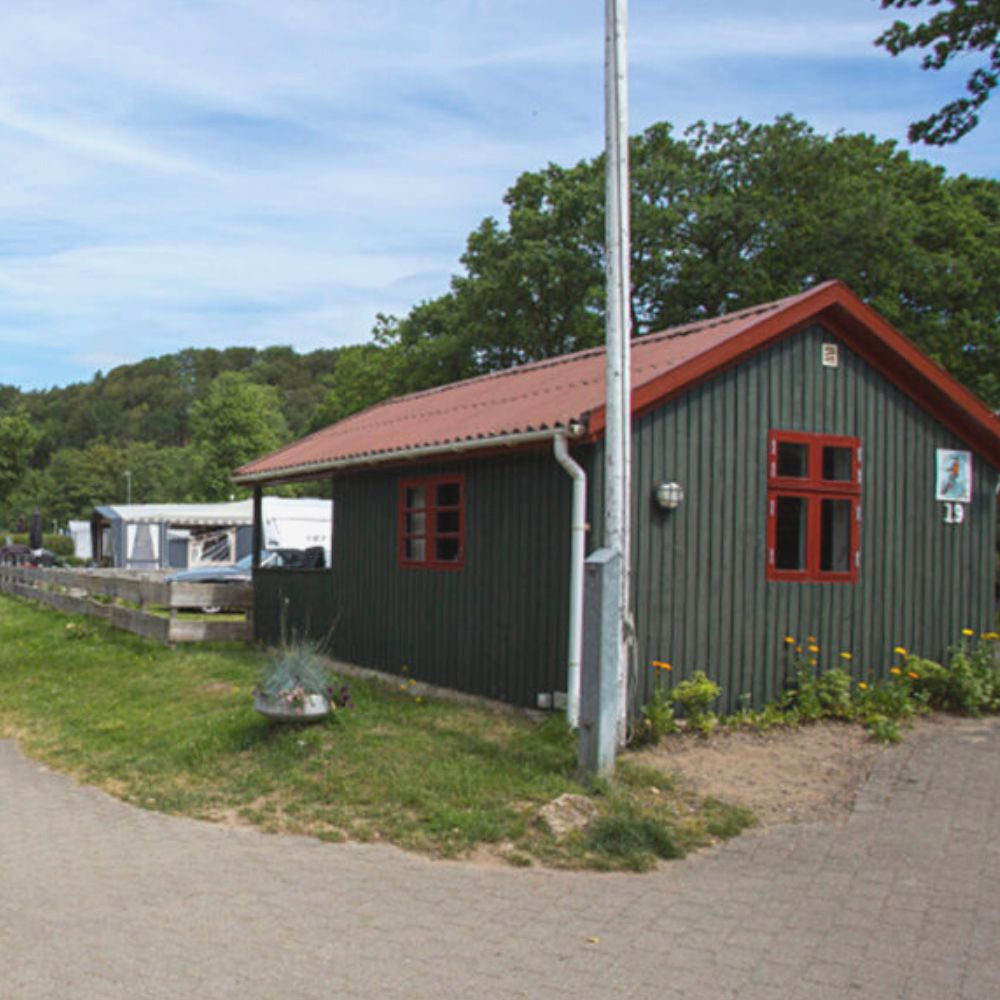 Cabin J is a small camping cabin
of 16m² with room for up to 4 people.
Price: DKK 785,-/885,- per day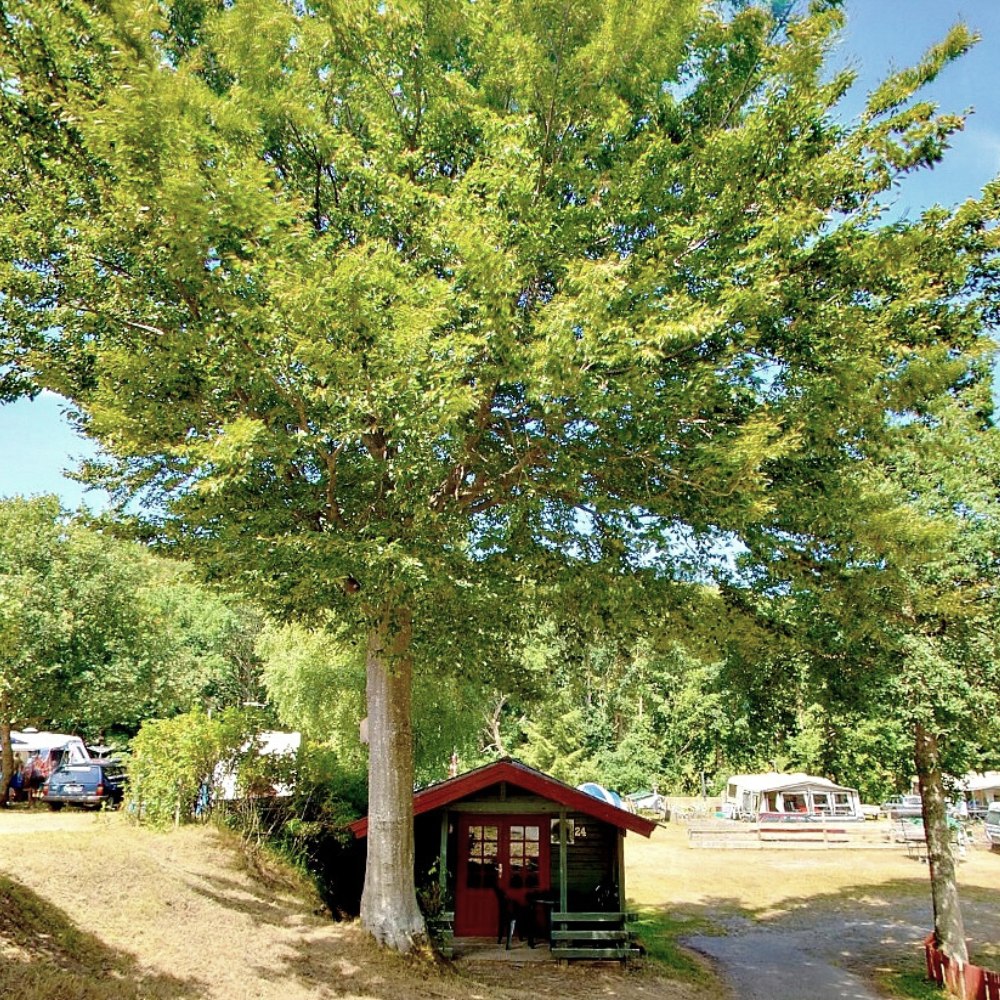 Cabin K is a small camping cabin
of 16m² with room for up to 4 people.
Price: DKK 745,- / 795,- per day

Camping cabins with all equipment
Cozy accommodation – Close to attractions
All our camping cabins are equipped with duvets and pillows, and you can rent bedding and towels from our reception for a small fee if you don't want to bring your own.
All cabins on our campsite also have access to water and a kitchenette for cooking. The vast majority of cabins have their own toilet and shower.
Our camping cabins vary in size, layout and location around the site. Pets are allowed. As a general rule, you clean the cabin yourself. If not, you can buy our final cleaning service.
You can book a camping cabin or one of our mobile homes all year round.
Take a look at our campsite to get a feel for the cozy atmosphere.
Whether you stay in a camping cabin or in one of our other accommodation options, you have free access to all our facilities.
We have two good communal kitchens located in the center of our campsite. We offer free WIFI throughout the site. If you want an easy breakfast, there is a wonderful breakfast buffet in Café Skjulestedet every morning in high season.
Other overnight accommodation
shapes on the campsite
You'll find several types of accommodation with us, so we're sure you'll find something that suits your needs
Accommodation close by
activity - sights & attractions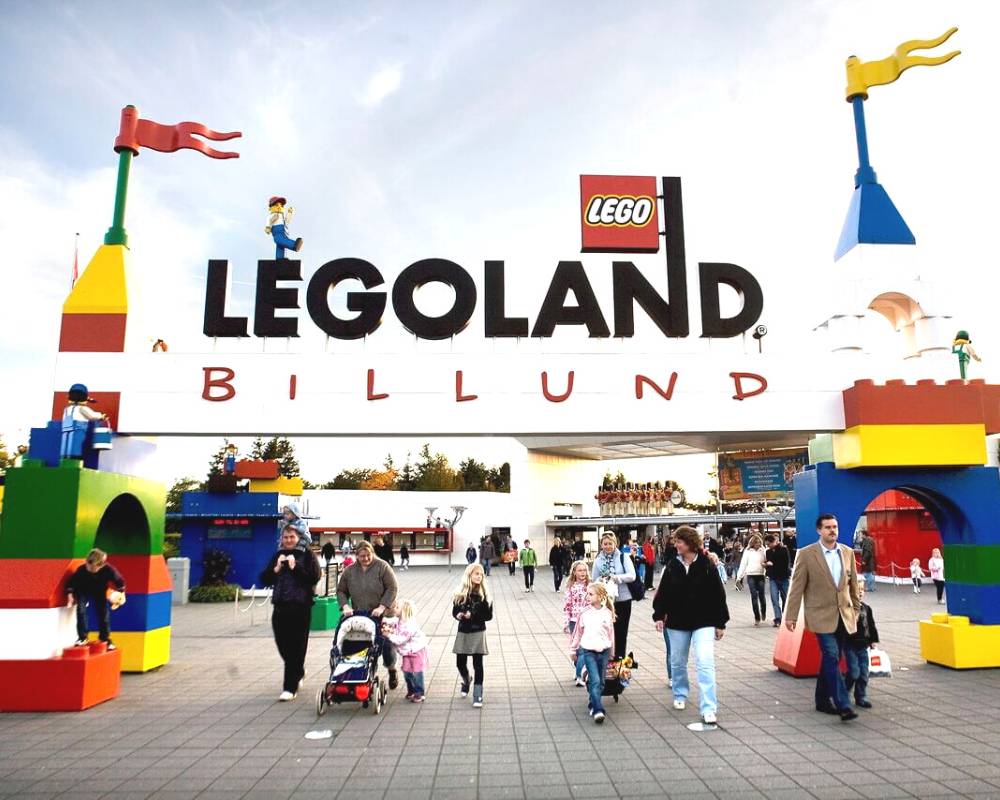 Get the good experiences in e.g. Legoland®, Lego®House, Lalandia or Givskud ZOO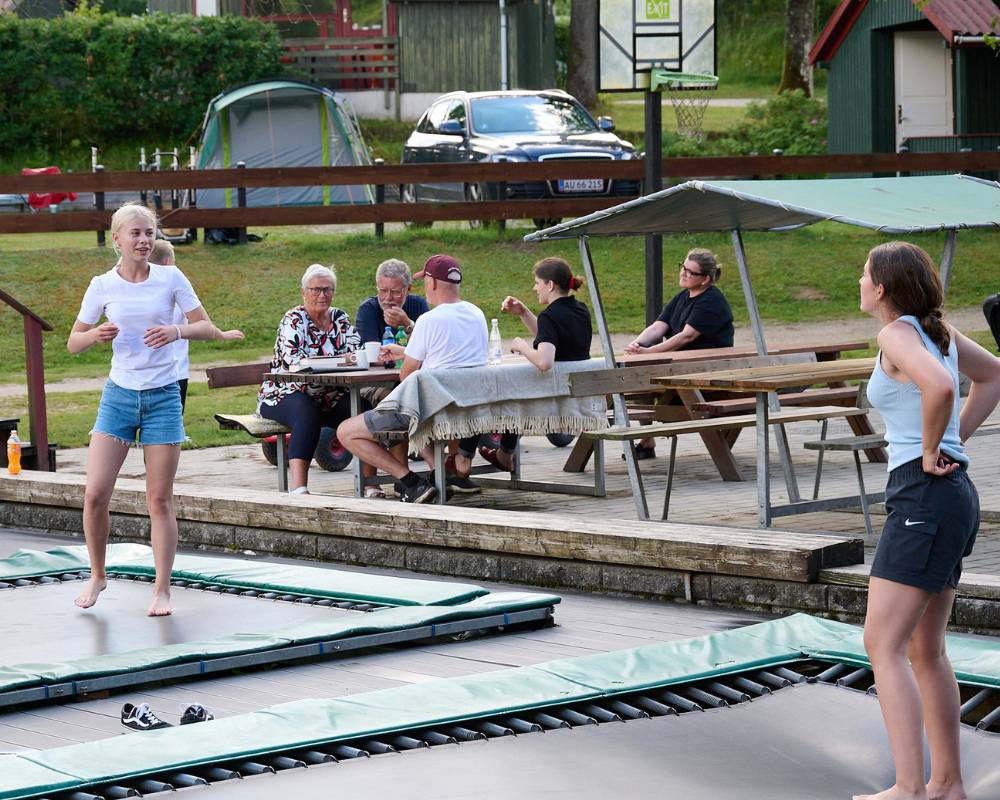 Activities and entertainment for children and adults at the campsite
Whether you are a child or an adult, the campsite is a great place to be active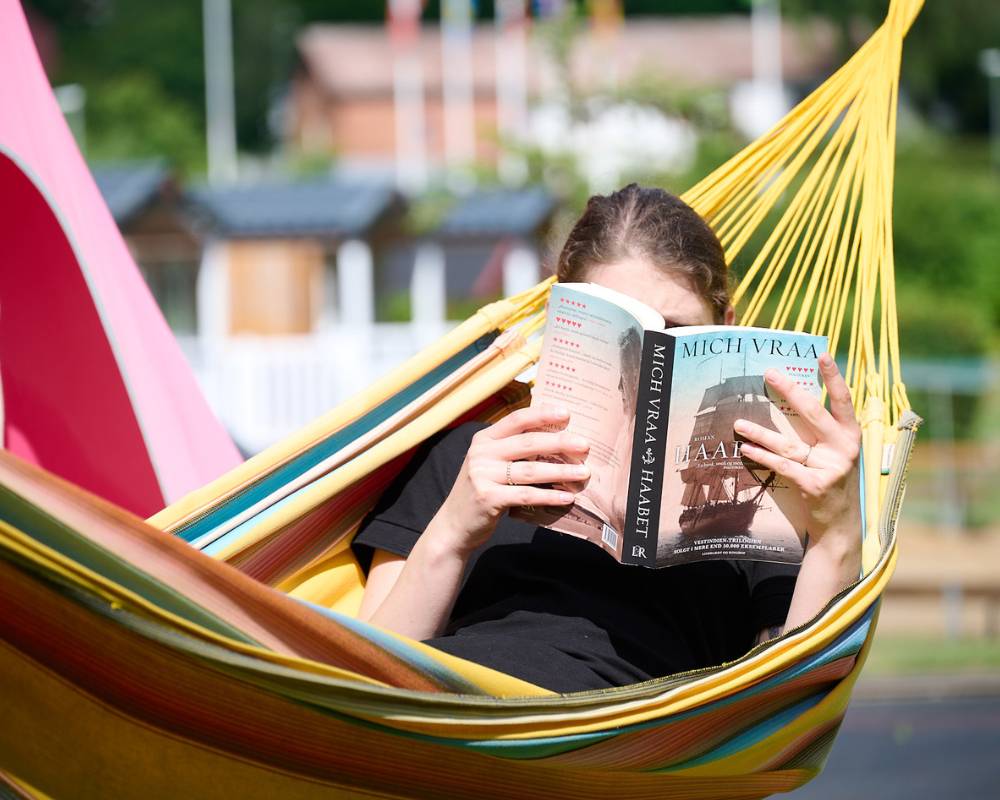 Time for yourself and your family with a stress-free vacation in nature
Relax and have a stress-free vacation with a good book or a glass of wine on the terrace.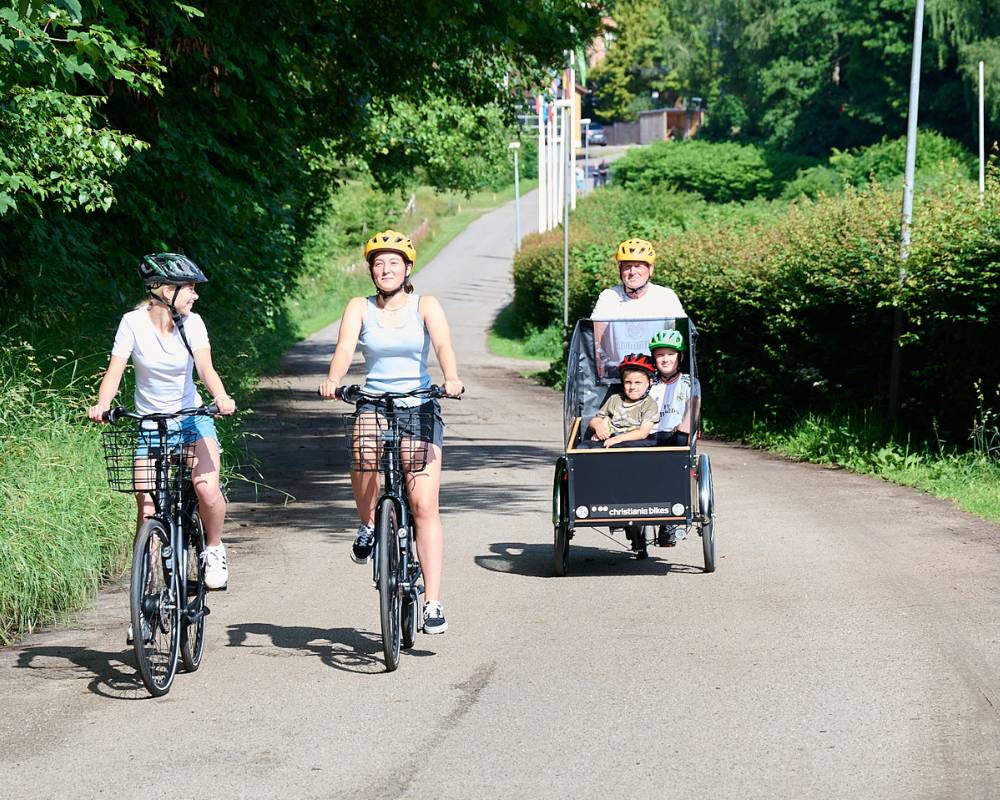 Cycling holidays or just great bike rides in the beautiful countryside
If you don't have your own bike, you can rent bikes on site, both manual and electric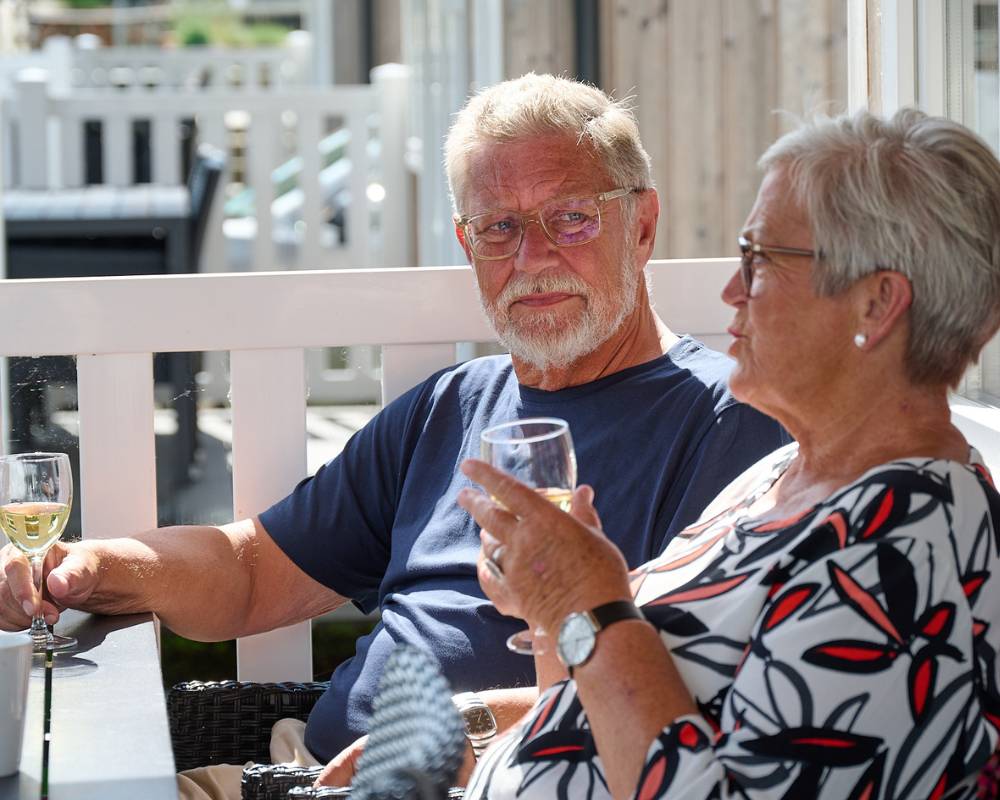 Enjoy the good weather with a glass of wine and enjoy each other's company
Here you get accommodation with peace and time to relax and a view of the beautiful nature around the campsite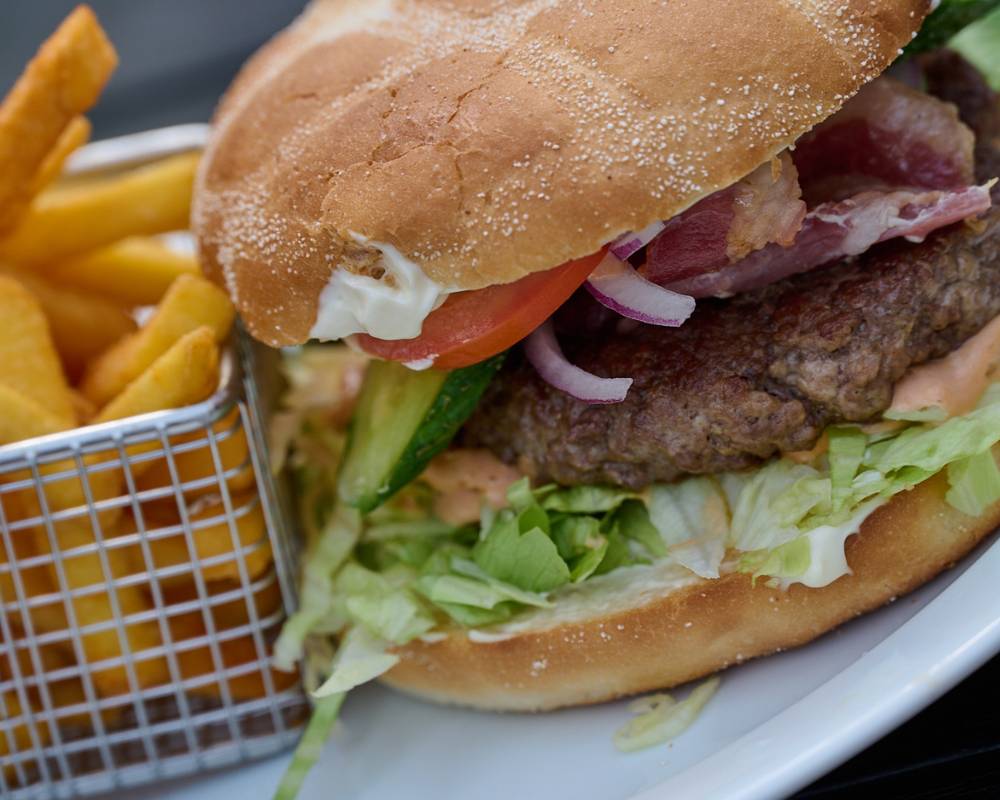 Enjoy a meal on the terrace, in our outdoor areas or order in the café
Whether you cook yourself or eat in our cozy café, we're sure you won't go to bed hungry
What happens in and around the campsite?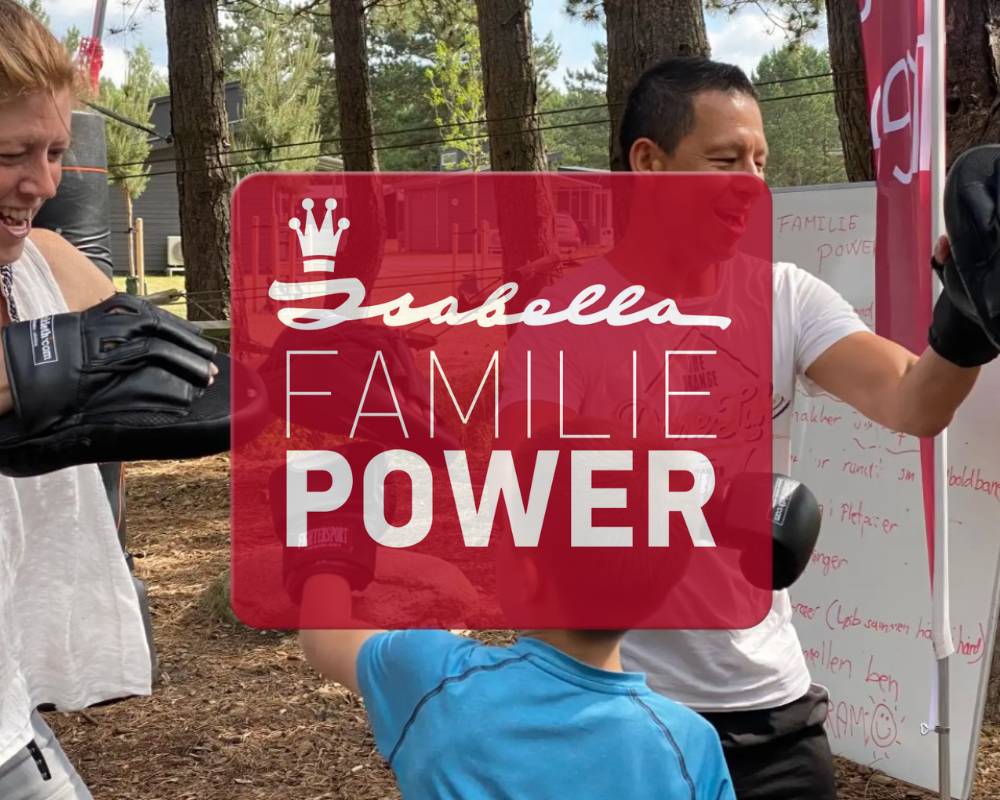 July 10 - 14, 2023 - 19:30 - 20:30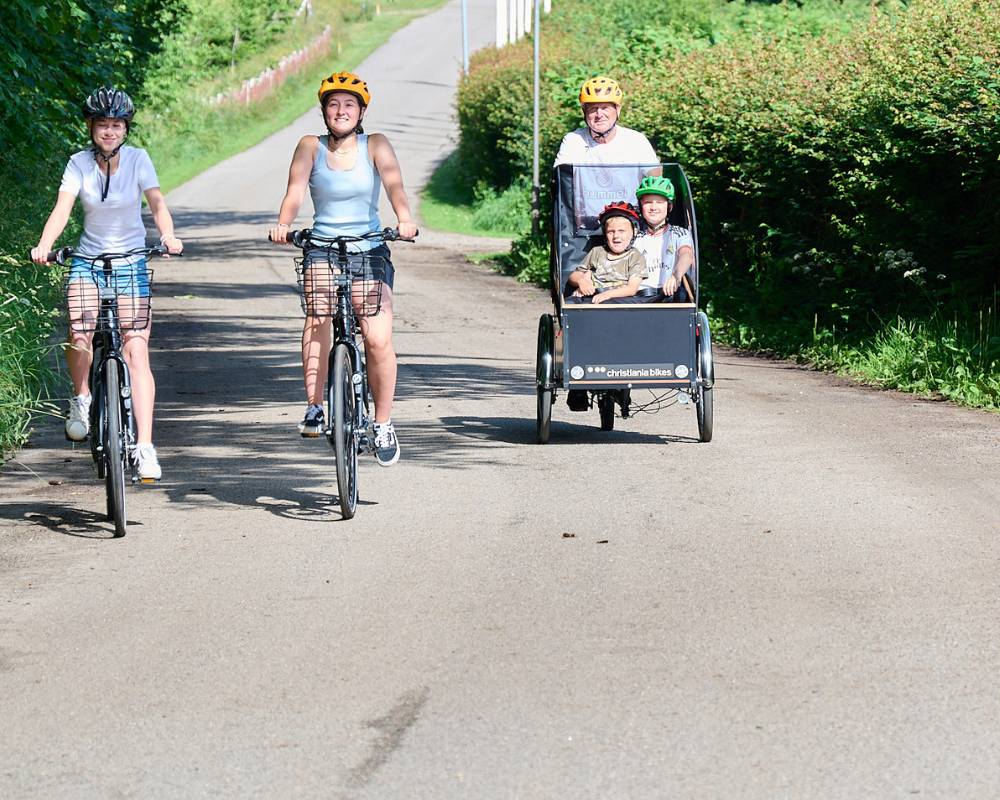 July 15, 2023 -11:00
Tour de Randbøldal
Pleasant bike ride in beautiful surroundings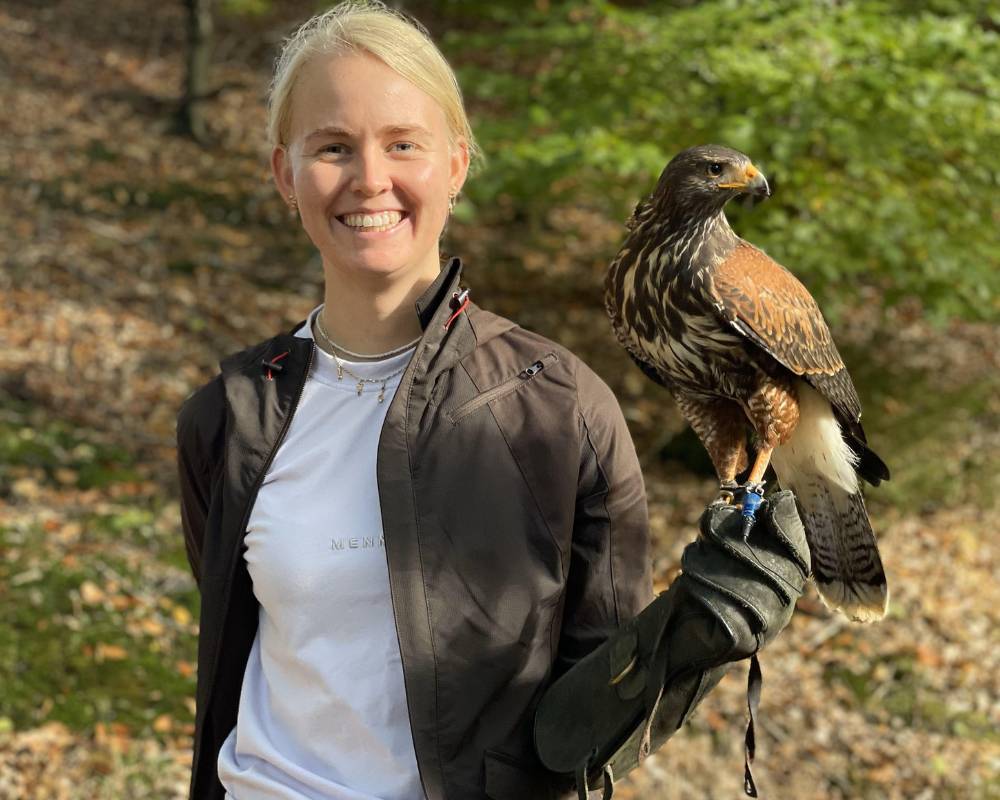 July 18, 2023 - 18:30
Falconer for a day
Come and be a falconer for a day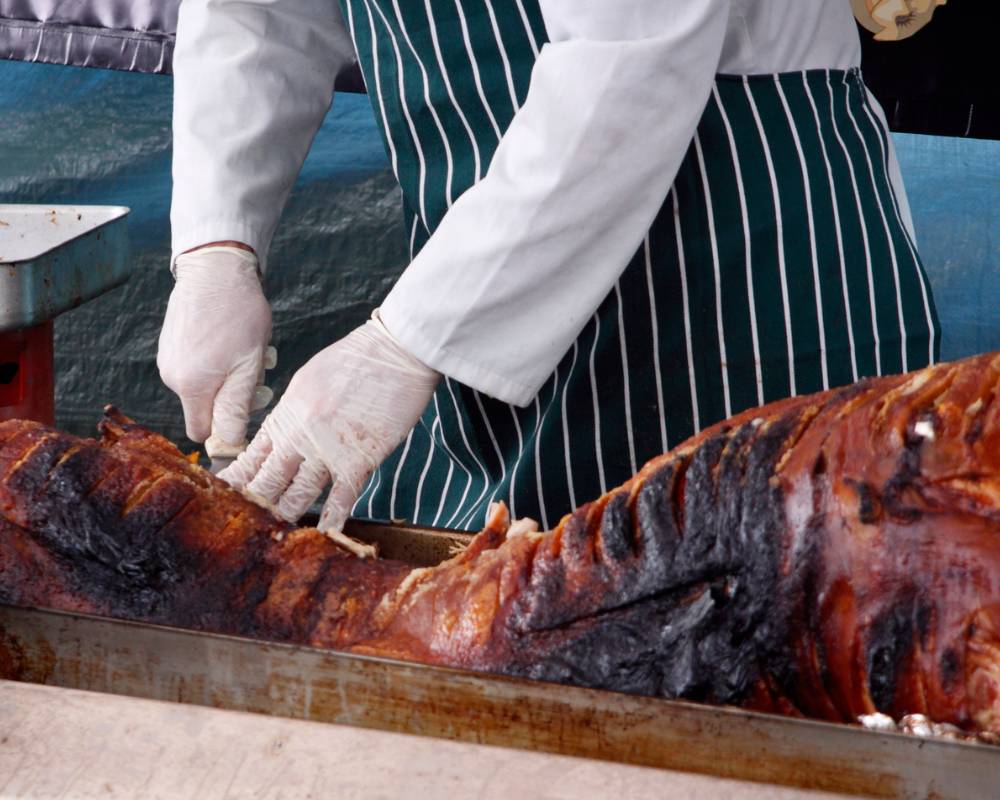 July 22, 2023 - 18:00
Pig feast
This year's festival with roast suckling pig and music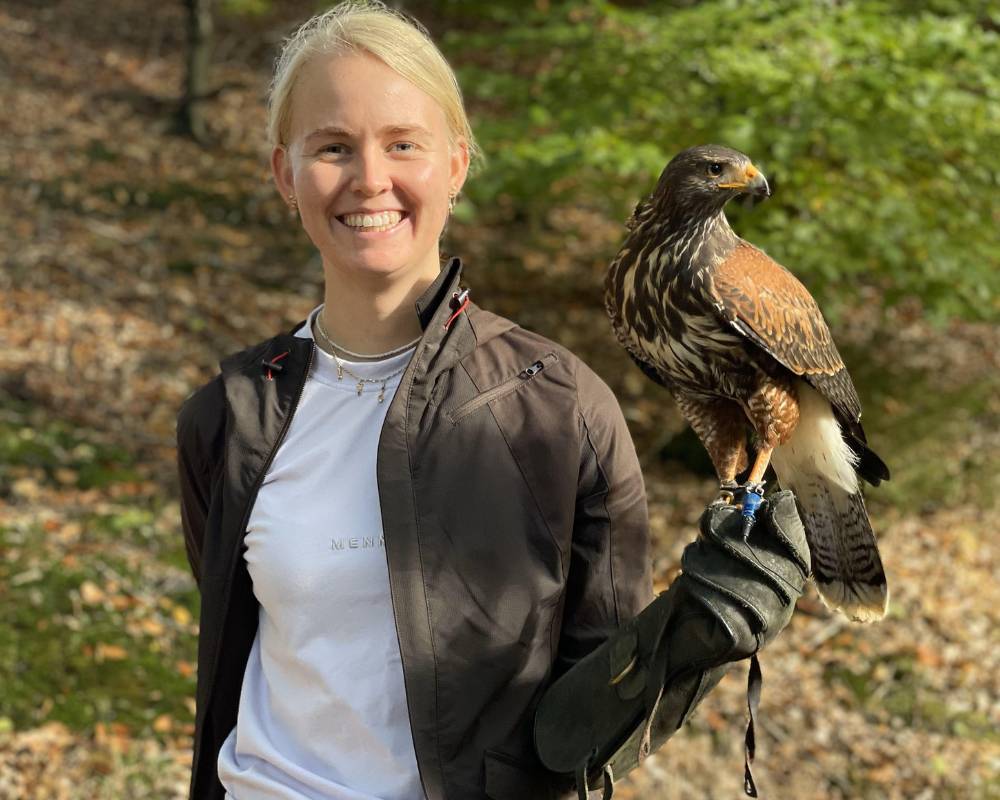 July 25, 2023 - 18:30
Falconer for a day
Come and be a falconer for a day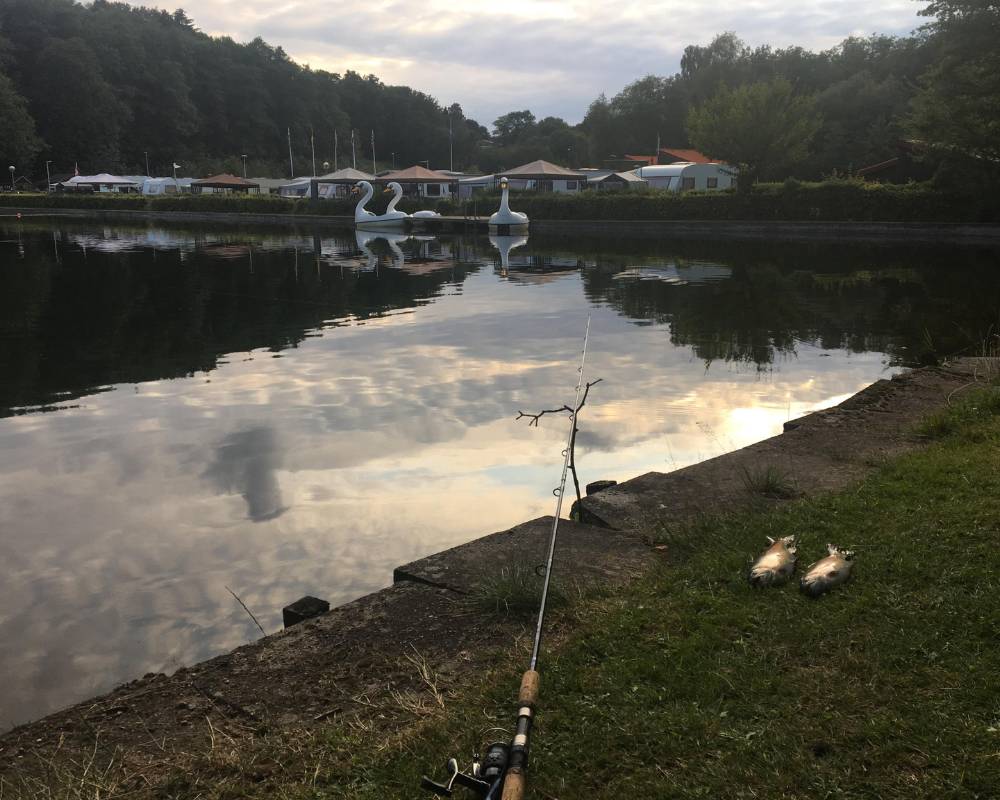 5. - August 6, 2023 - 13:00
Fishing competition
Big fishing competition, music and dancing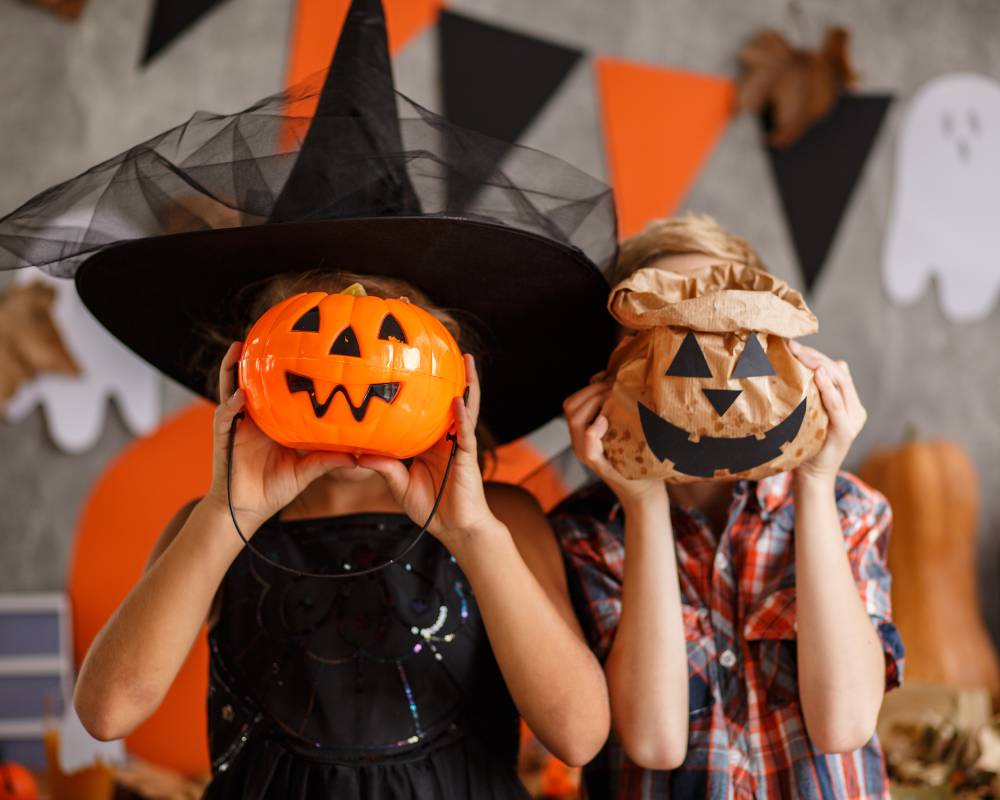 October 27, 2023 - 18:00
Halloween
Dress up, auction and eat together


Forests - lakes
and unique nature
Explore our unique nature by hiking, cycling, fishing

Always good
atmosphere and conviviality
Enjoy the relaxing atmosphere and conviviality of the square, the café and all the nooks and crannies

Accommodation near attractions, nature and forest
Stay close to Vejle and Billund's attractions such as LEGOLAND® - LEGO®House and Vejle city

A glass of wine
and good food
Enjoy breakfast or a meal with a glass of wine in our cozy cafe - Café Skjulestedet