Prices and bargains for overnight stays
at Randbøldal Camping
Randbøldal Camping is a campsite with lots of sky and room for everyone. We have great prices for overnight stays at our campsites, mobile homes, apartments and cabins. We also have great opportunities for school camps, company parties, training camps, clubs, family reunions and other events. Feel free to call us for a chat.
You can pay in Danish kroner, Euros and by credit card. We do not require our guests to have a Scandinavian/Danish/international camping pass. All units are non-smoking.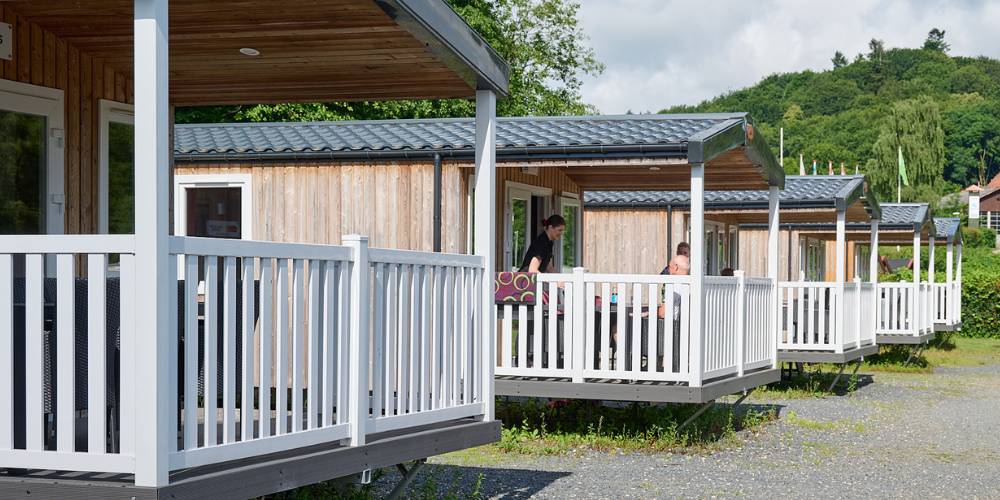 Mobile Homes
Spacious mobile homes with everything you need for your vacation – that's why we call them luxury cabins – with room for up to 6 people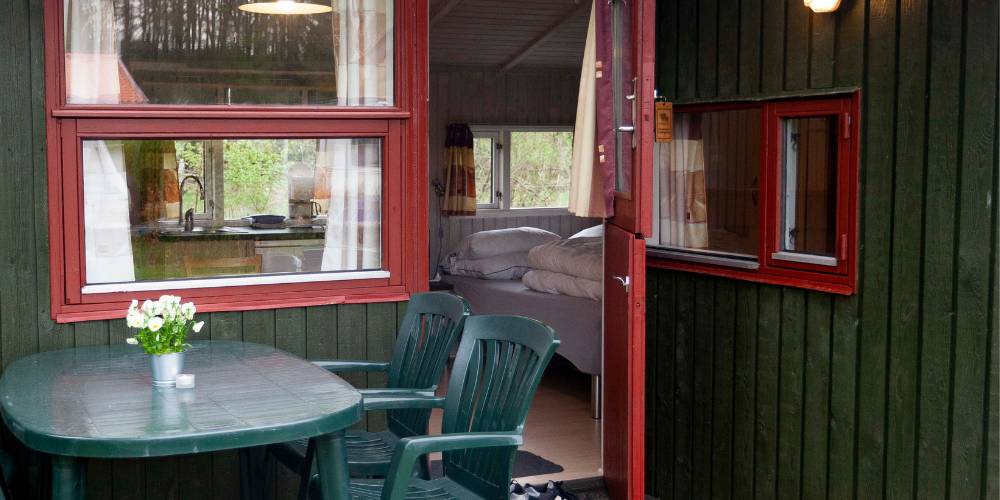 Camping cabins
A camping cabin is a great alternative when you want to go on a camping vacation. Find the type of cabin that best suits your family and needs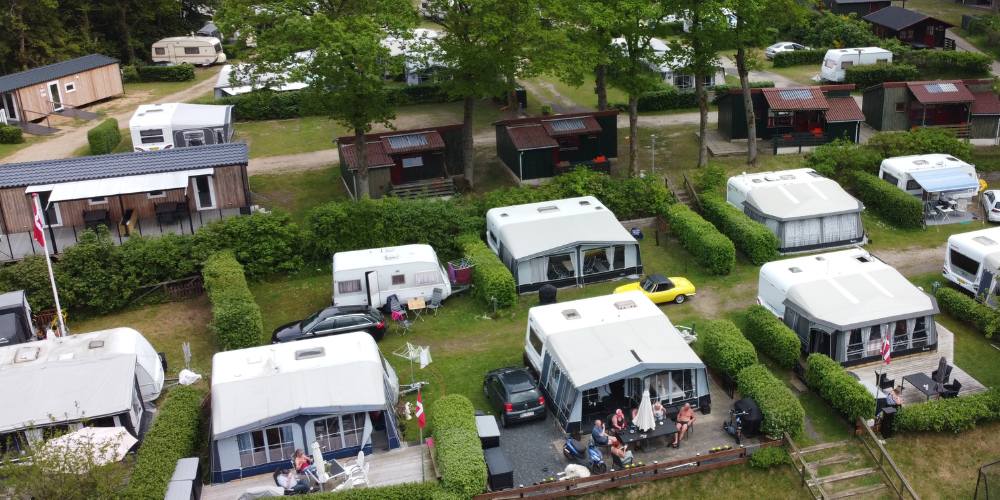 Tent - Caravan - Camper
Large and cozy pitches for tents, caravans and motorhomes. You can choose to stay close to the forest or close to the lake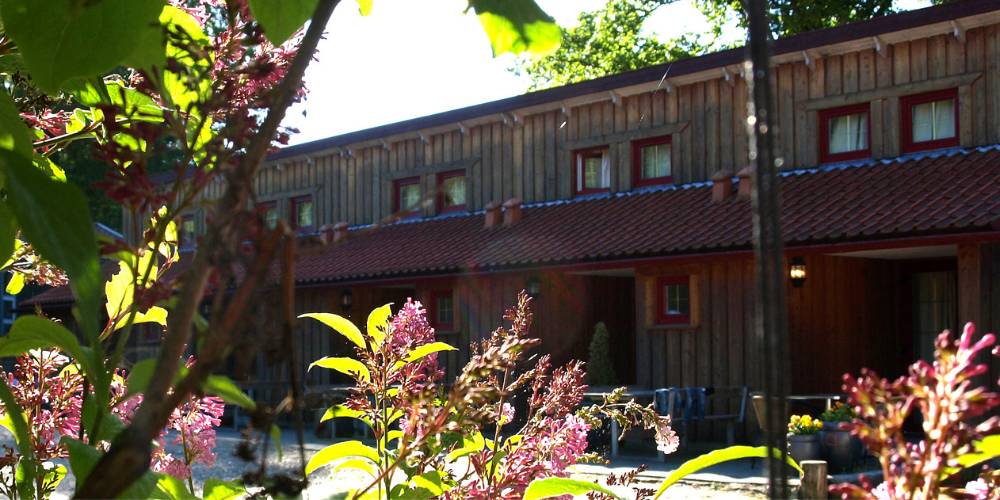 Apartments
Charming apartments with a terrace with garden furniture, so you can sit outside and enjoy the fresh air and feel the life of the campsite around you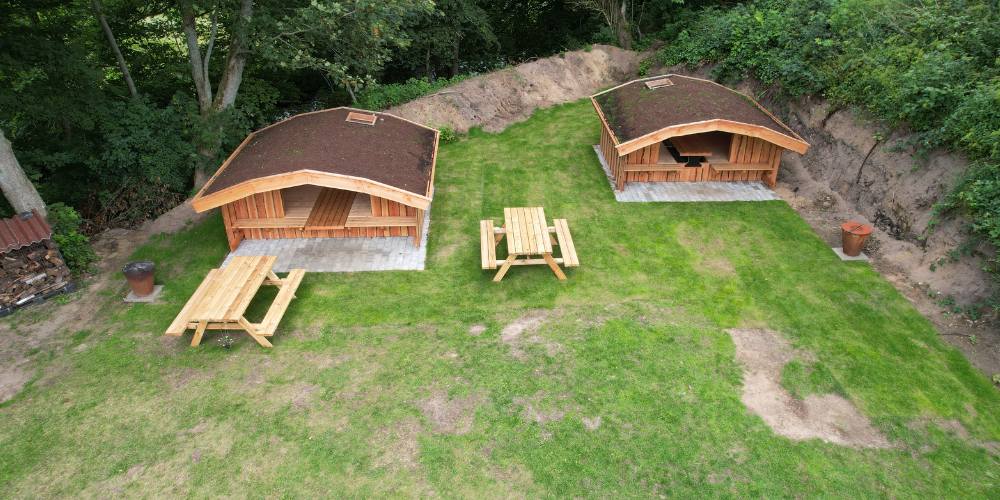 Shelter
Spend the night in our cozy shelters – wake up to the chirping of birds and go to bed under the stars. Our shelters are equipped with a covered table, bench, mosquito net and skylight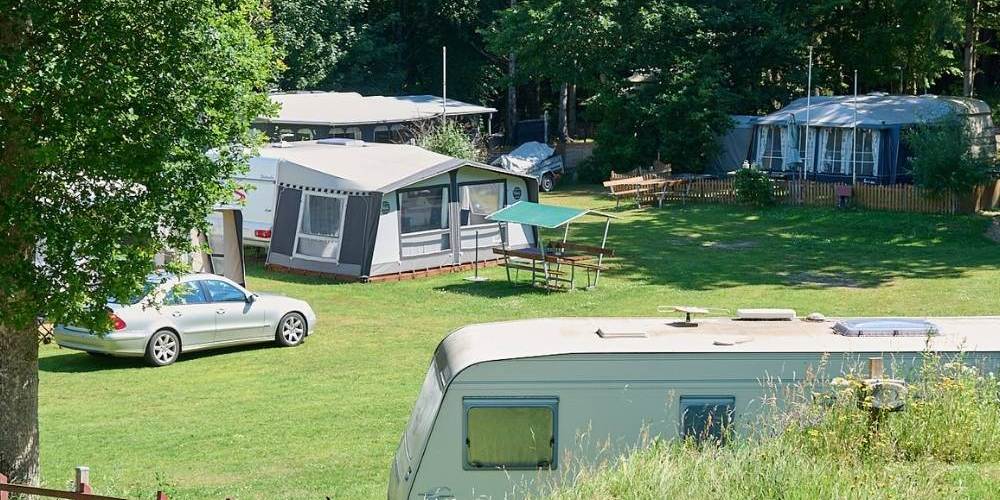 Seasonal berths - Fixed berths
Year-round campsite as a Long-Term campsite in the middle of Denmark. We have good large pitches for caravans and motorhomes, all with surrounding greenery
Mini-breaks, weekend breaks &
super bargains
A camping mini-break or weekend break at a special price? At Randbøldal Camping our guests are welcome both outside and during the high season. We always try to put together good offers and discounts spread across our seasons of the year. See our offers on
facebook
.
Our offers are for those of you who need a mini vacation or weekend stay in Jutland with your caravan, motorhome, tent or for those of you who would like to stay in one of our mobile homes, cabins, rooms or apartments.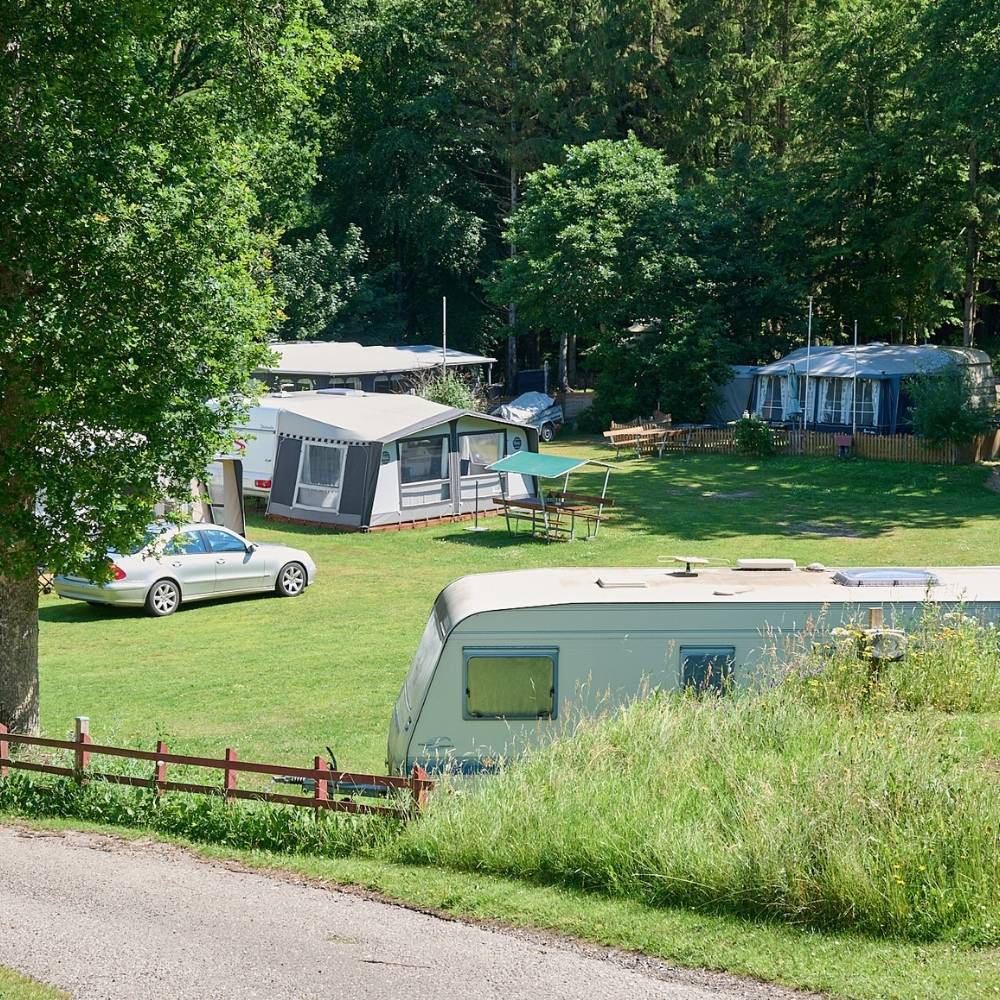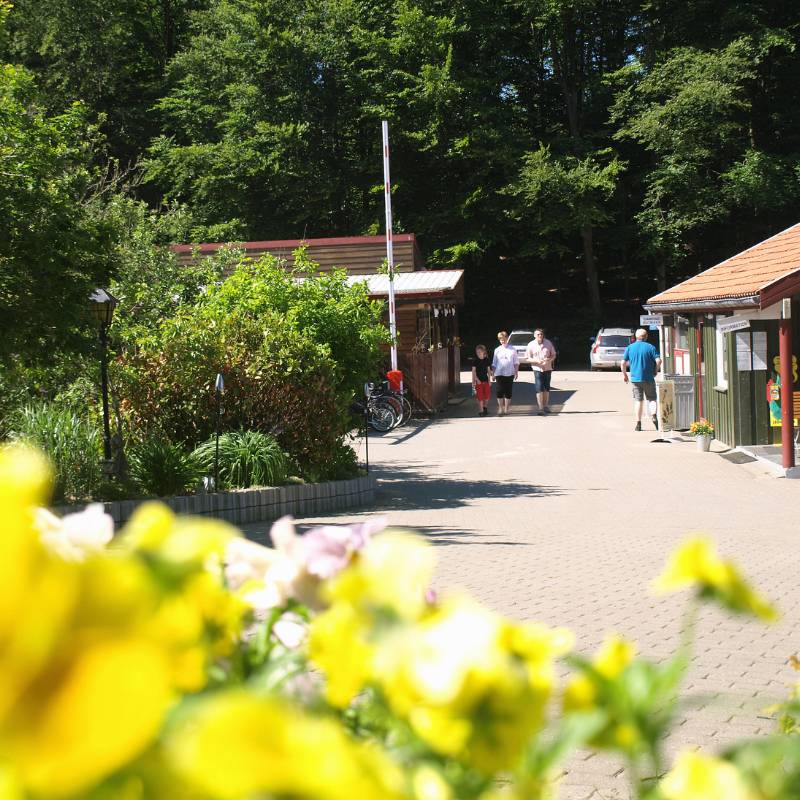 There are plenty of good ones
experiences waiting for you
Close to nature – Close to sights
There are plenty of great experiences waiting for you when you stay with us – choose from mobile homes, campsites, cabins or apartments.
Randbøldal Campingplads is open to guests all year round, and it is only up to you how long you want to stay with us. Our campsite can also be a great alternative to a single night's accommodation for activities throughout Jutland.
We are very close to some of Denmark's biggest attractions such as Legoland®, LEGO® House, Lalandia® and Givskud Zoo.
Our accommodation options are also a cheap alternative for a single night when you are passing through, traveling from Billund Airport or for the tradesman who needs a place to stay for a period of time.
ATTENTION. We do not guarantee a specific seat, but when you come as a guest, you will be allowed to choose from the seats available on the day. This applies whether you book in advance or drop by.
Please contact us for more information.
Activities on the campsite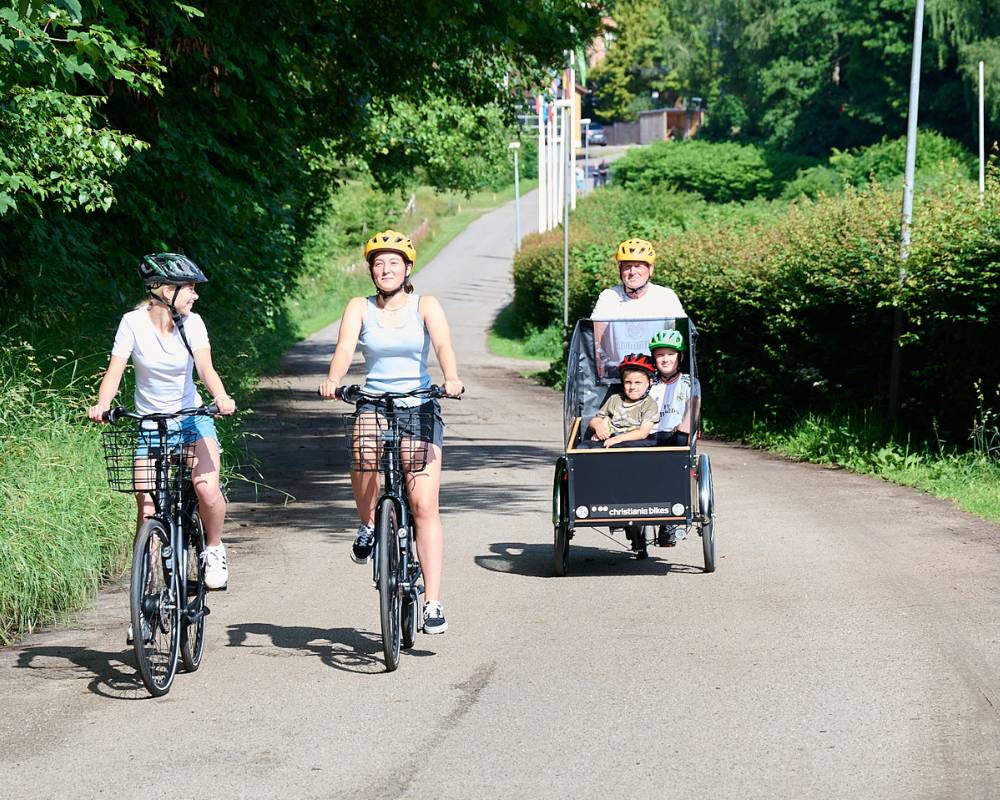 If you don't have your own bikes, you can rent bikes on site, both manual and electric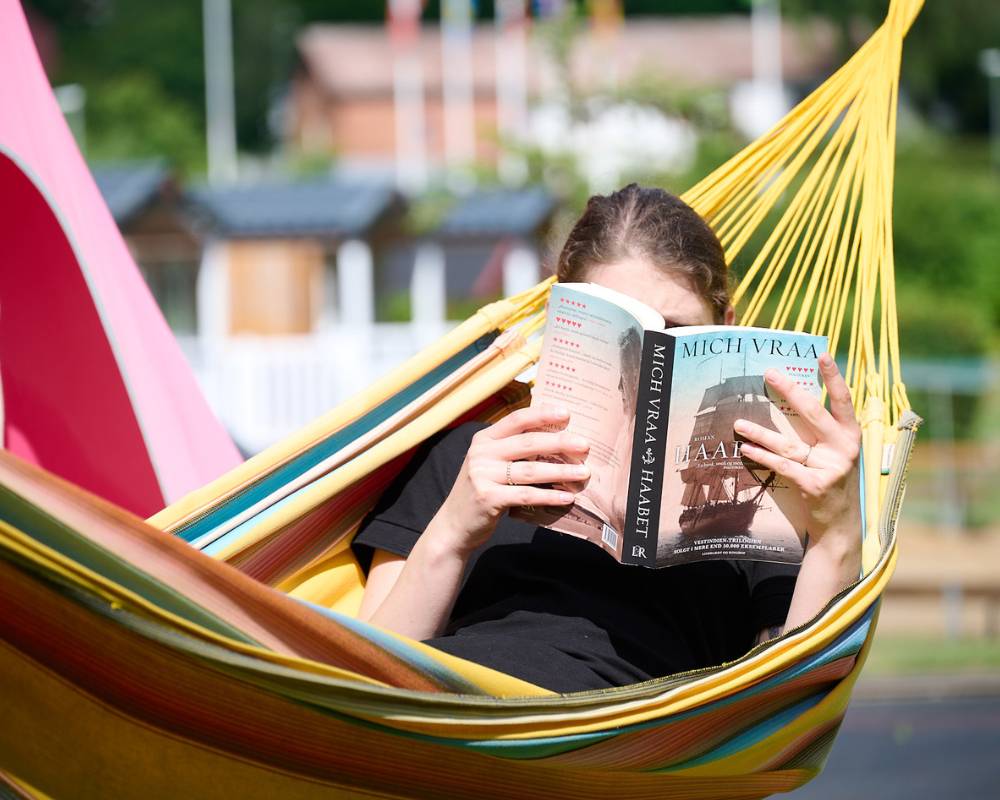 Time for yourself and your family with a stress-free vacation in nature
Slow your heart rate and enjoy a relaxing vacation with a good book and a glass of wine on the terrace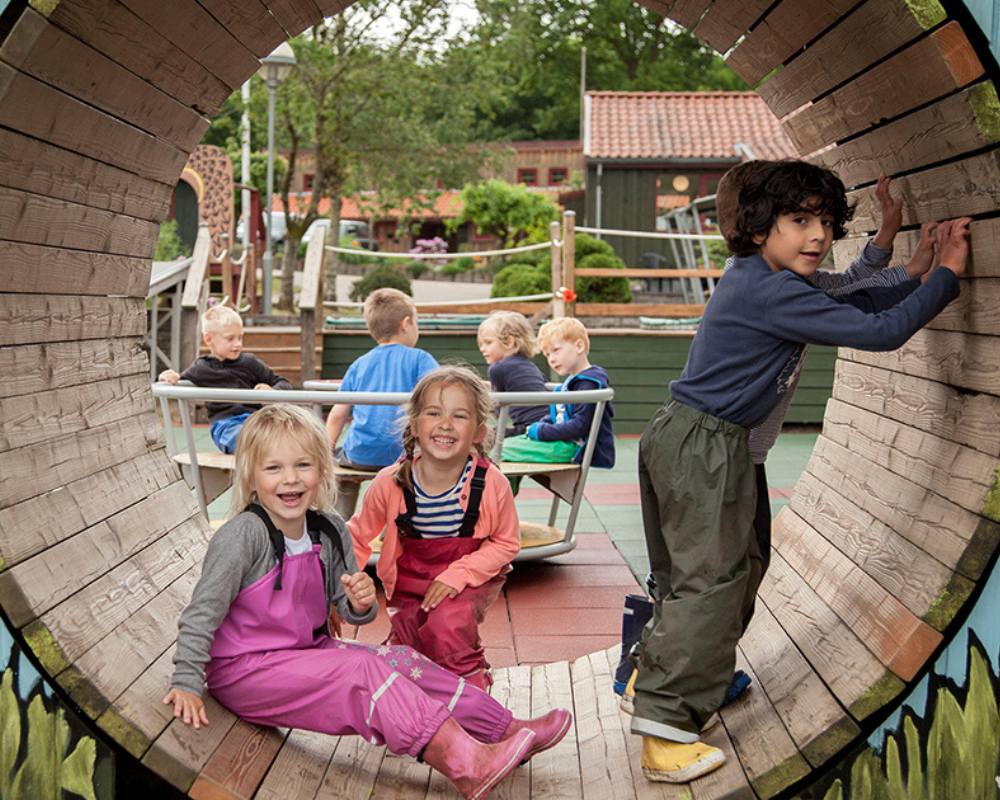 Play and have fun in our fantastic playground
Playground for all ages, with trampolines, climbing wall, play tower, mooncars and more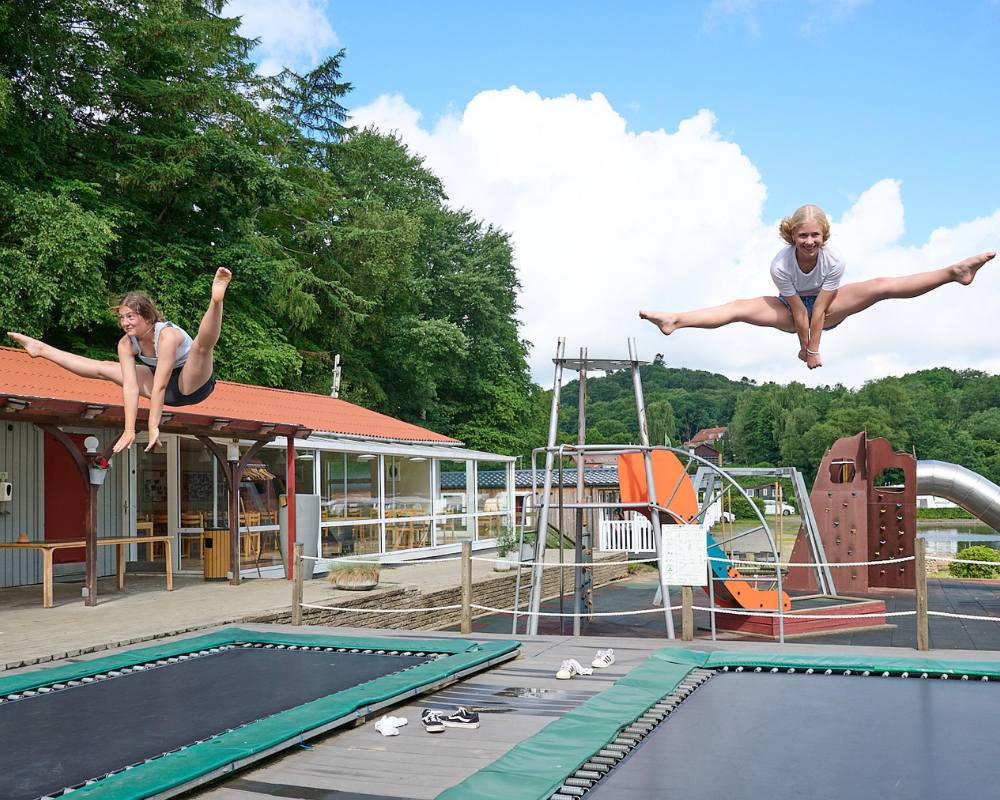 Fun on the trampolines - a sure winner
On the site you'll find trampolines, which can really get kids away from screens and provide a gathering place for children and young people.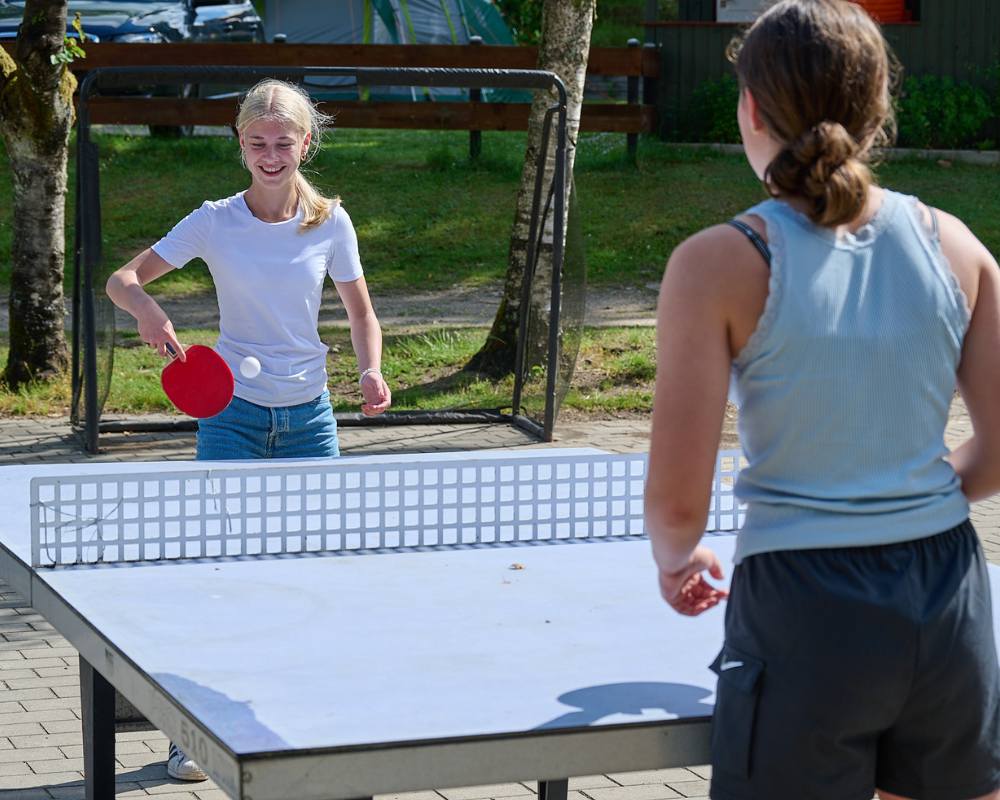 Table tennis is a great activity
Our table tennis table is outside and is free to use for all our camping guests. If you don't have your own table tennis bat, you can borrow both bats and balls at reception.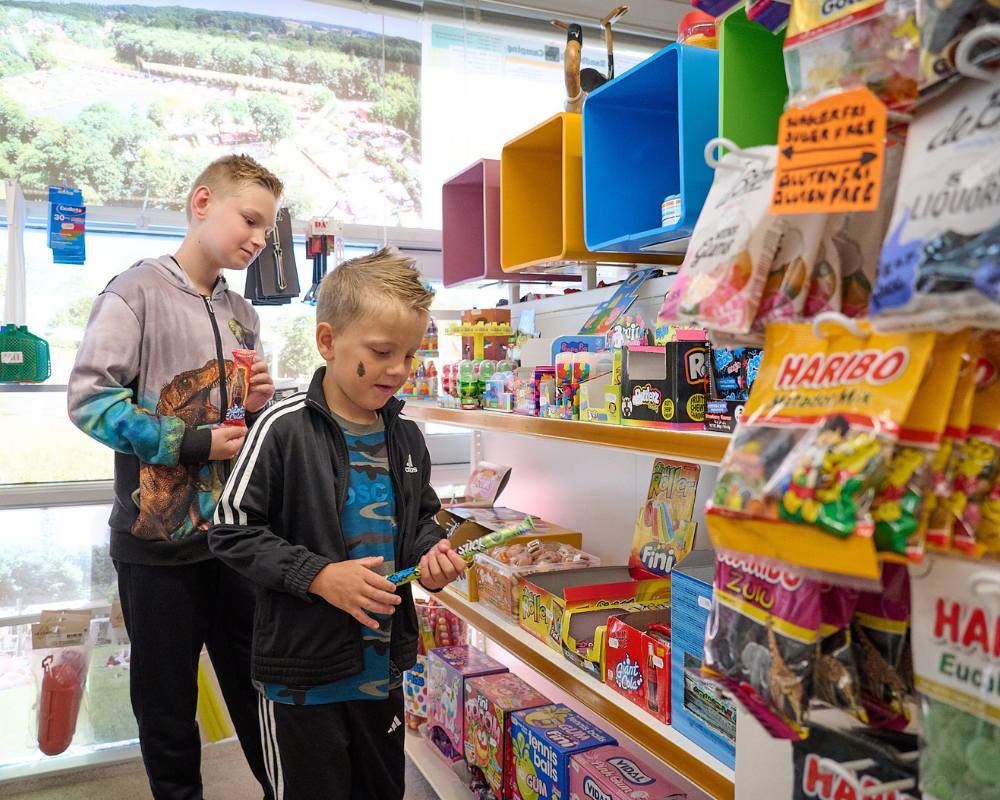 In our small shop you will find
Here you will find bread, drinks, ice cream, sweets and crisps. During the summer season, our shop is open every day from 8.00 – 21.00
What happens in and around the campsite?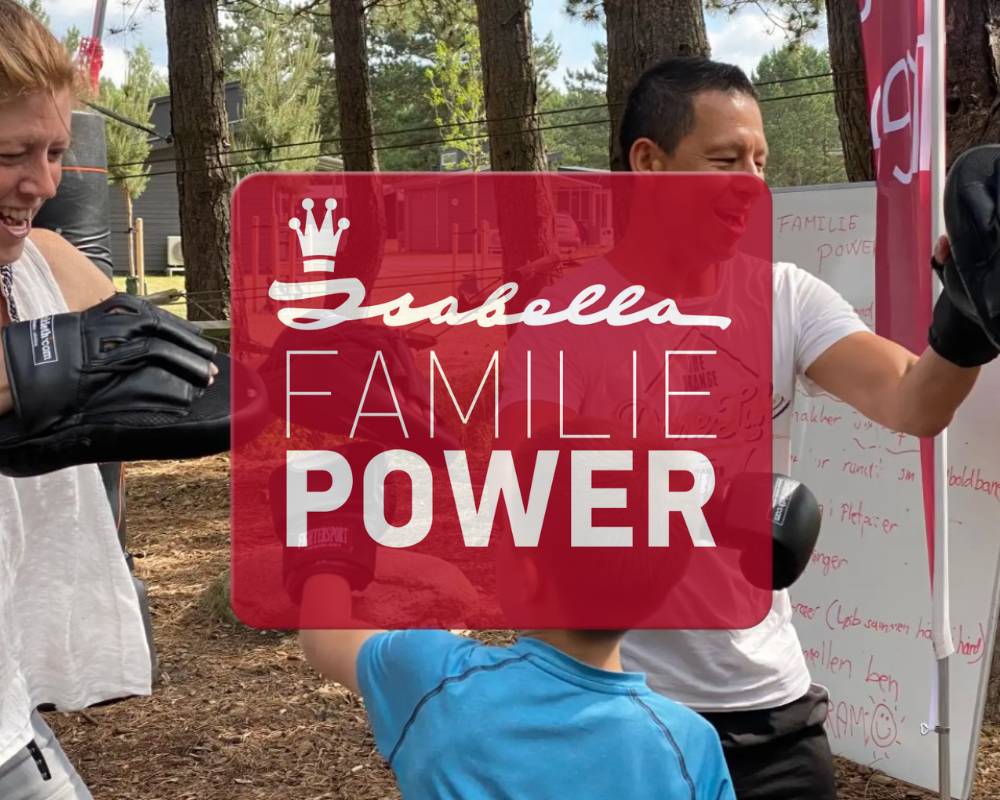 July 10 - 14, 2023 - 19:30 - 20:30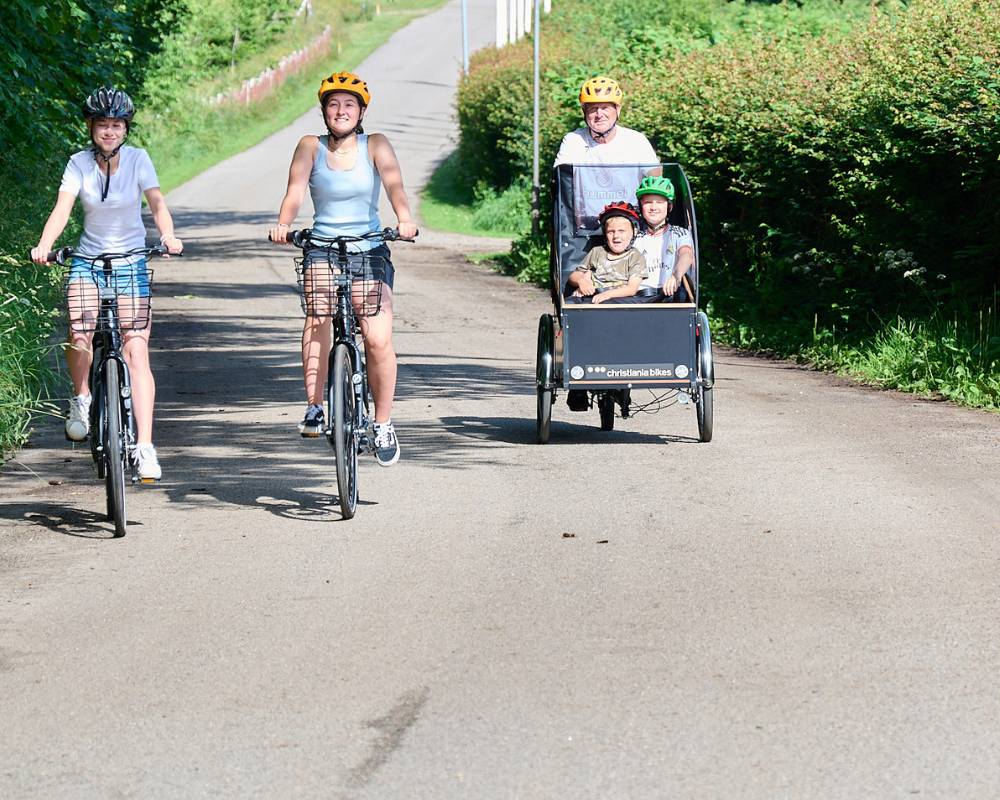 July 15, 2023 -11:00
Tour de Randbøldal
Pleasant bike ride in beautiful surroundings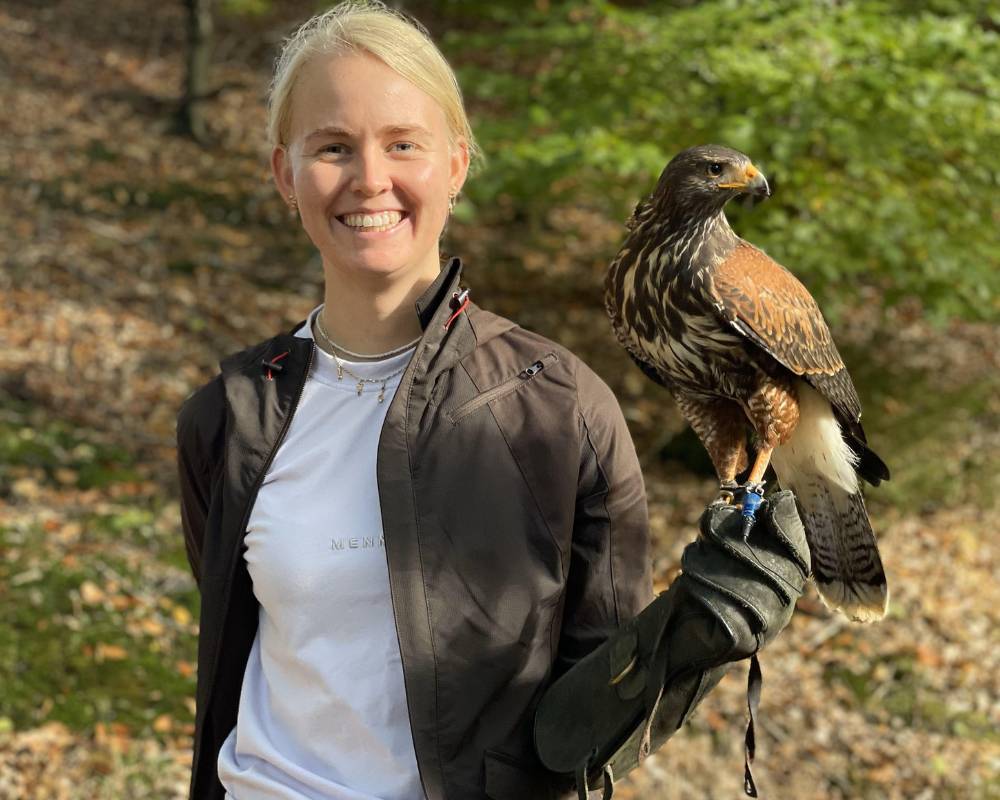 July 18, 2023 - 18:30
Falconer for a day
Come and be a falconer for a day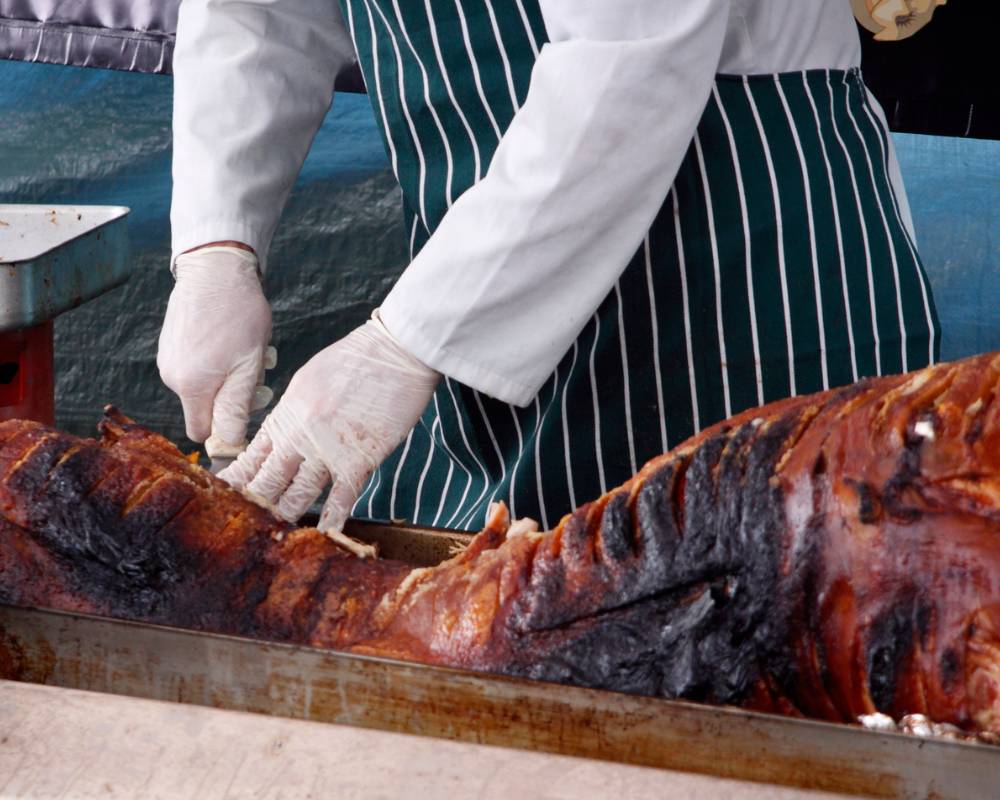 July 22, 2023 - 18:00
Pig feast
This year's festival with roast suckling pig and music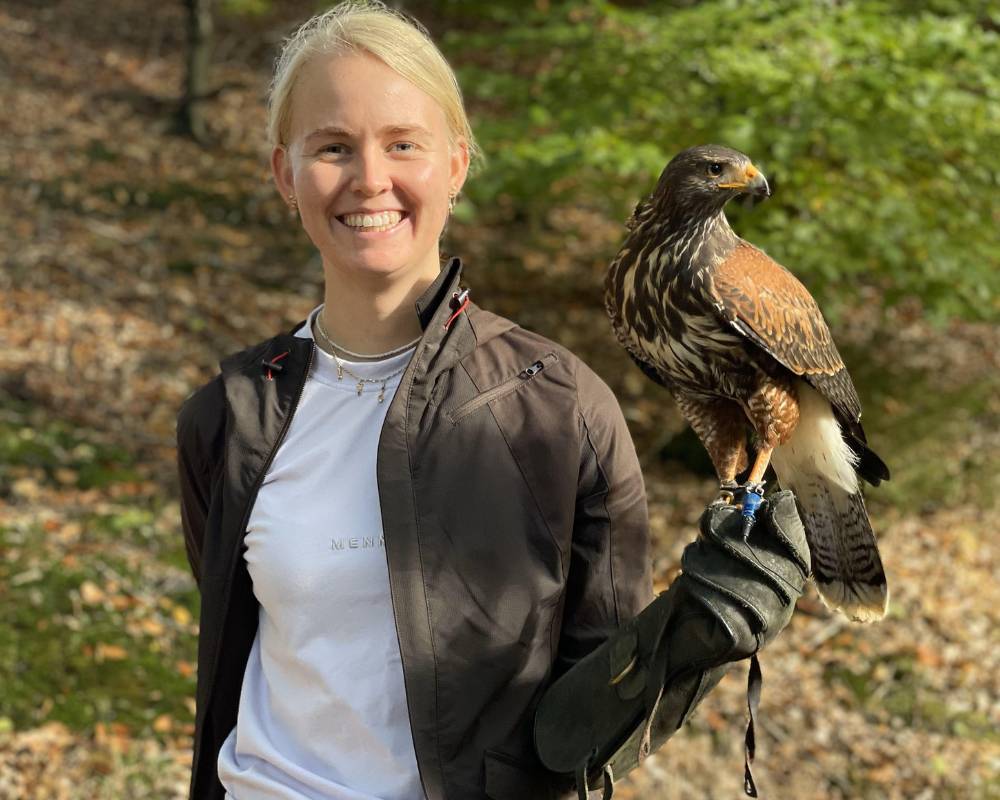 July 25, 2023 - 18:30
Falconer for a day
Come and be a falconer for a day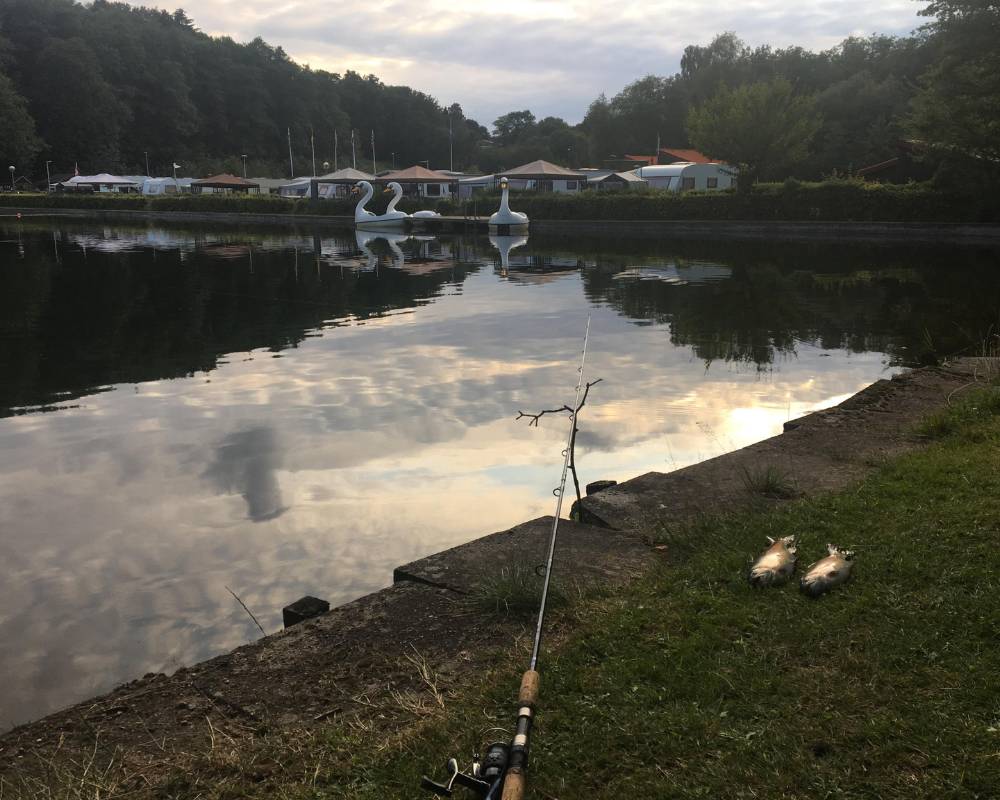 5. - August 6, 2023 - 13:00
Fishing competition
Big fishing competition, music and dancing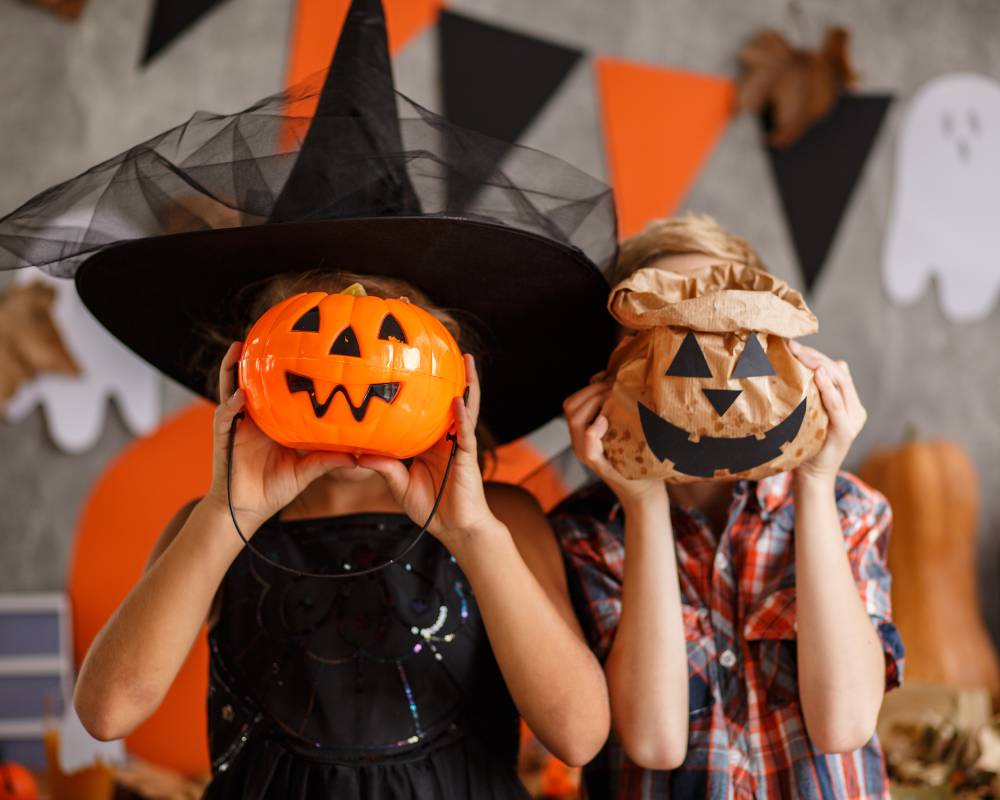 October 27, 2023 - 18:00
Halloween
Dress up, auction and eat together


Forests - lakes
and unique nature
Explore our unique nature by hiking, cycling, fishing

Always good
atmosphere and conviviality
Enjoy the relaxing atmosphere and conviviality of the square, the café and all the nooks and crannies

Accommodation near attractions, nature and forest
Stay close to Vejle and Billund's attractions such as LEGOLAND® - LEGO®House and Vejle city

A glass of wine
and good food
Enjoy breakfast or a meal with a glass of wine in our cozy cafe - Café Skjulestedet