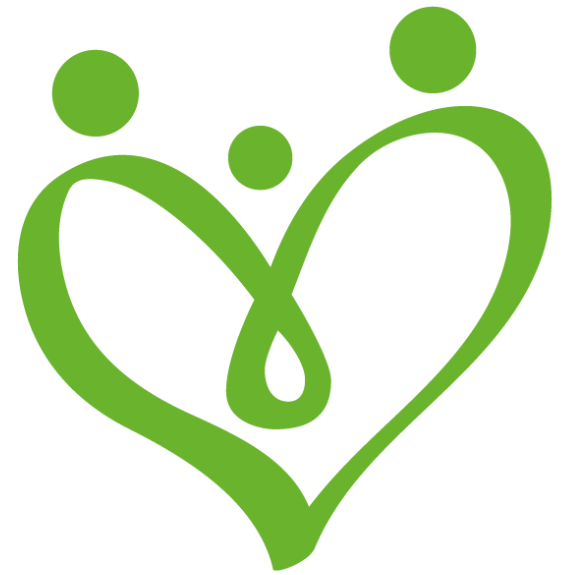 Activities for adults
in and around the campsite
You absolutely do not have to be bored at Randbøldal Camping. In addition to being close to some of Denmark's biggest attractions, such as Legoland® offers a wealth of activities for both children and adults, if not time and tranquillity are not to be enjoyed in the scenic surroundings. For the adults, we recommend ladder golf, billiards, table tennis or pétanque and crolf, which are close to the campsite. For the active, we have bike rental and recommend long walks in the picturesque surroundings.
If adrenaline is your thing, Vandel Gokart is just 5 km from the campsite, and there is also a cycling route for mountain bikes in the area. Randbøldal Camping has free WIFI and you are welcome to bring animals on the site.
Enjoy the tranquillity of beautiful nature
Randbøldal Camping is also the place where you can retreat and breathe for a while. Our backyard is Vejle Å, forest and calming nature. On our site, there are several cozy nooks in green surroundings, so even if the summer welcomes many guests, there is always a place to retreat quietly.


Forests - lakes
and unique nature
Explore our unique nature by hiking, cycling, fishing

Always good
atmosphere and conviviality
Enjoy the relaxing atmosphere and conviviality of the square, the café and all the nooks and crannies

Accommodation near attractions, nature and forest
Stay close to Vejle and Billund's attractions such as LEGOLAND® - LEGO®House and Vejle city

A glass of wine
and good food
Enjoy breakfast or a meal with a glass of wine in our cozy cafe - Café Skjulestedet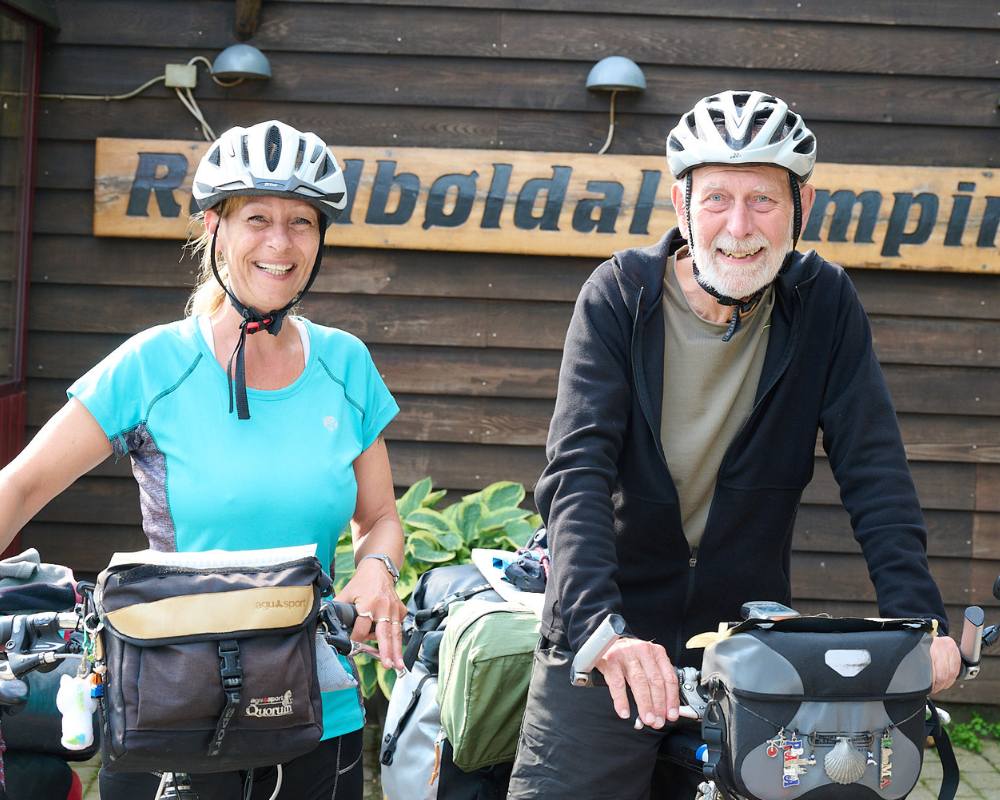 Cycling holidays or just great bike rides in the beautiful countryside
If you don't have your own bikes, you can rent bikes on site, both manual and electric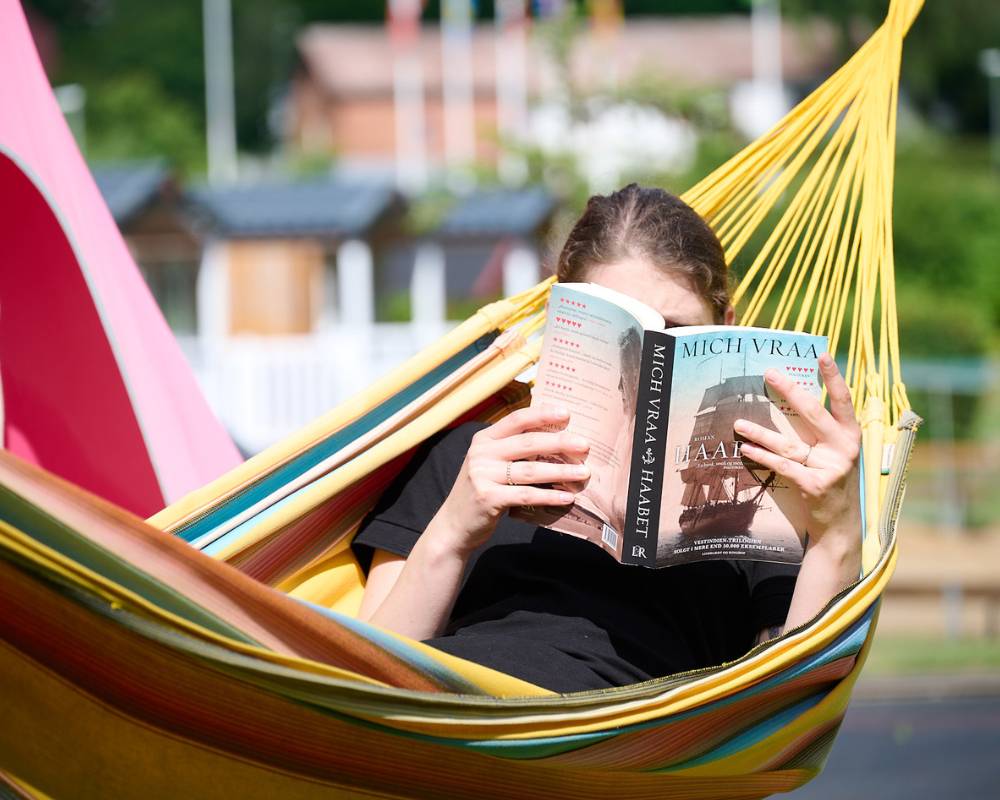 Time for yourself and your family with a stress-free vacation in nature
Get your heart rate down and have a stress-free vacation with a good book or a glass of wine on the terrace.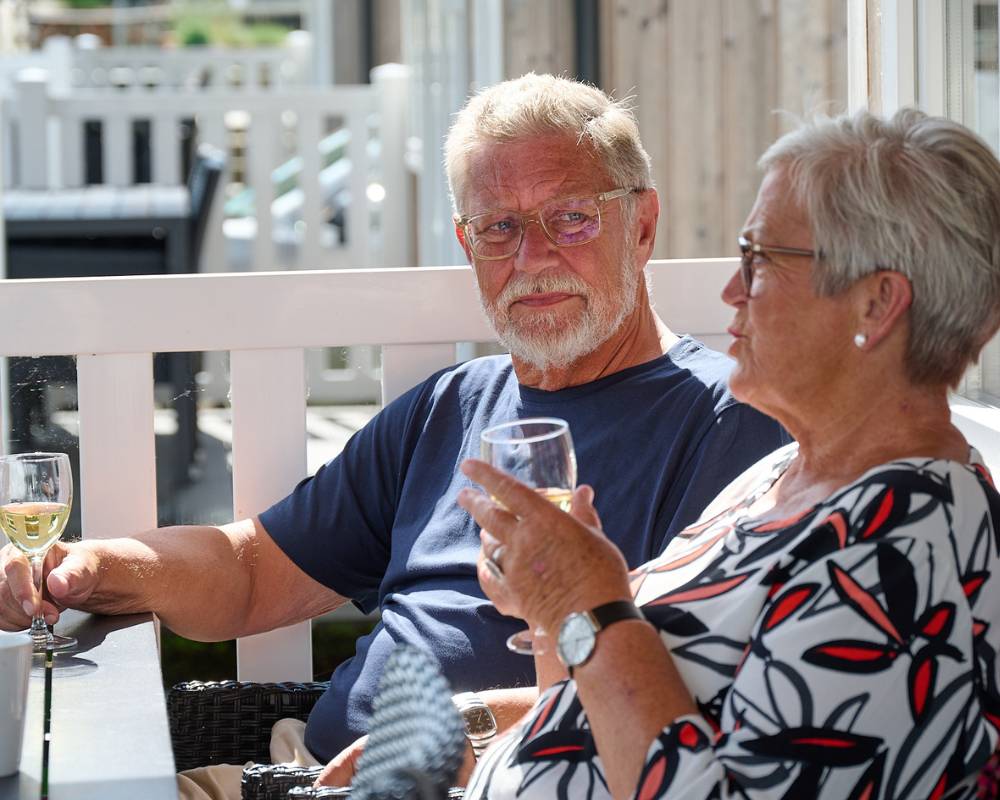 Enjoy the good weather with a good glass of wine and enjoy each other's company and the beautiful nature
Here you get accommodation with peace and time to relax and a view of the beautiful nature around the campsite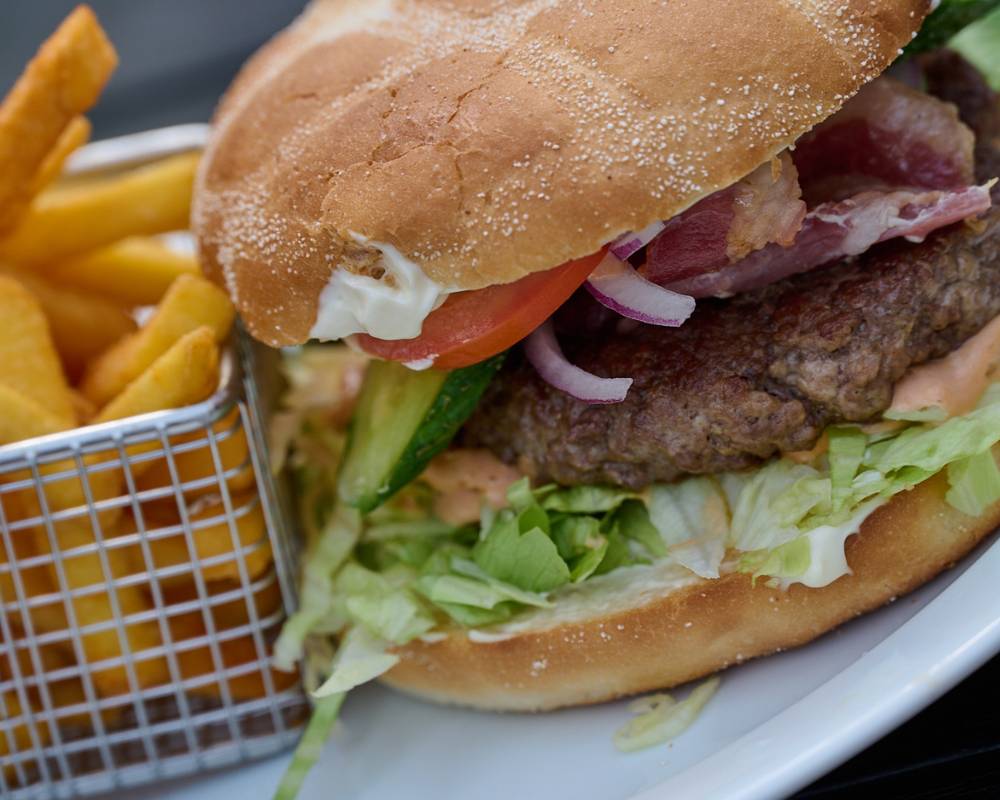 Enjoy a meal on the terrace, in our outdoor areas or order in the café
Whether you cook yourself or eat in our cozy café, we're sure you won't go to bed hungry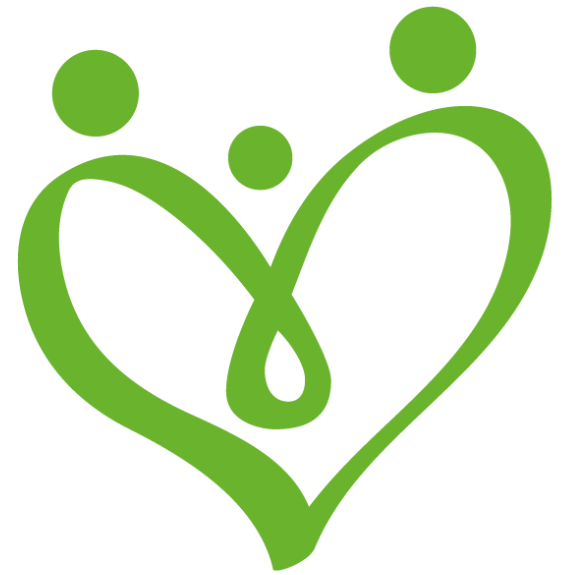 Randbøldal Camping
for seniors
There are plenty of wonderful experiences in and around Randbøldal, making it an ideal vacation spot for seniors. You can go for a walk in the beautiful area, dip your toes in our nature lake, enjoy a nice relaxing Danish dinner in our Café Skjulestedet or just have fun in the awning of your caravan.
If you are looking for different and cozy experiences, the surrounding area offers small special places that contain lots of history from the past.
Borrow a barbecue and enjoy the evening
Angling in Vejle Å or Put and Take
Cycling and hiking in the beautiful area
Randbøldal Museum
Engelsholm Castle
Jelling stones
The grave of the Egtved girl
What happens in and around the campsite?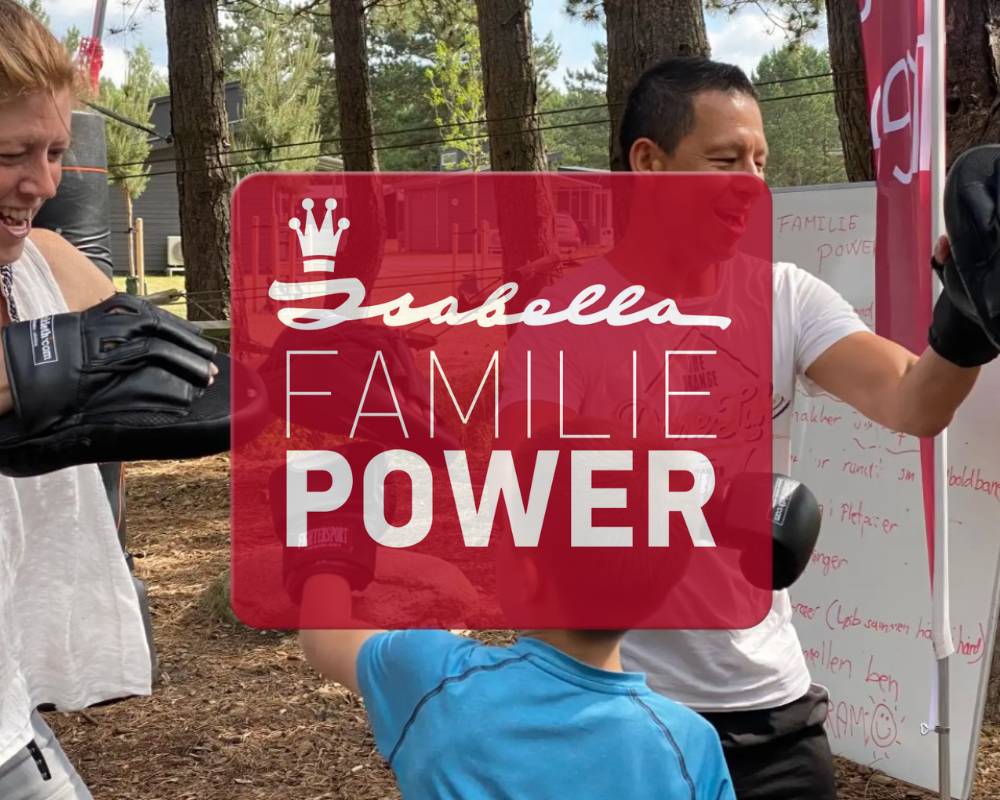 July 10 - 14, 2023 - 19:30 - 20:30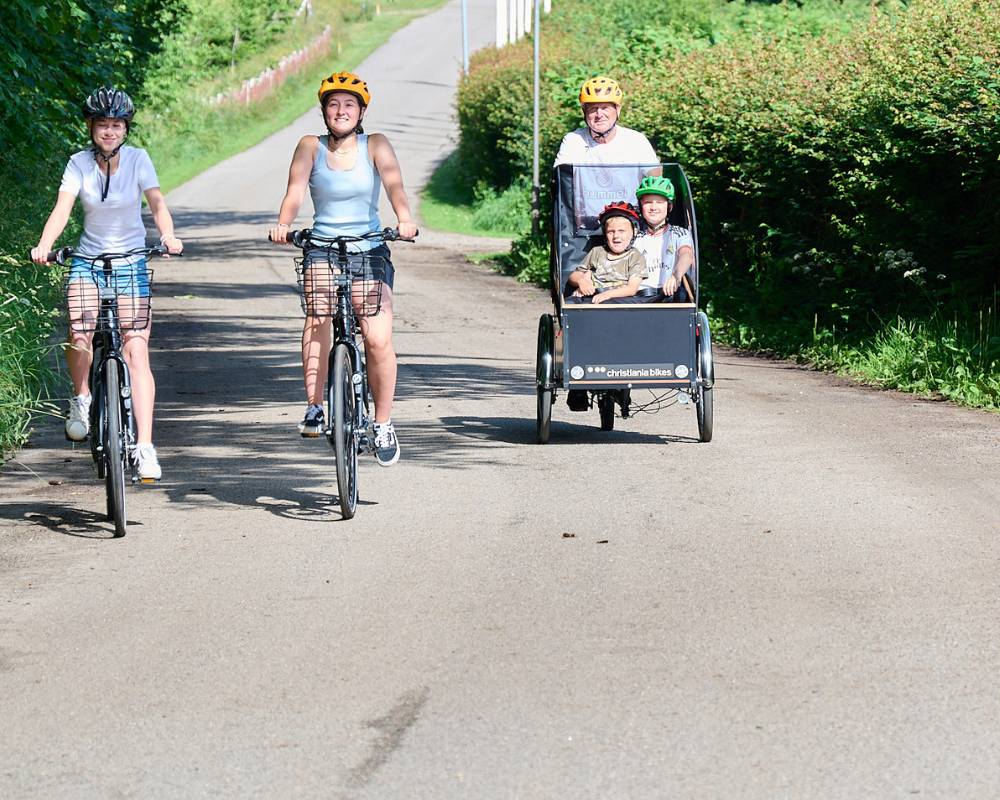 July 15, 2023 -11:00
Tour de Randbøldal
Pleasant bike ride in beautiful surroundings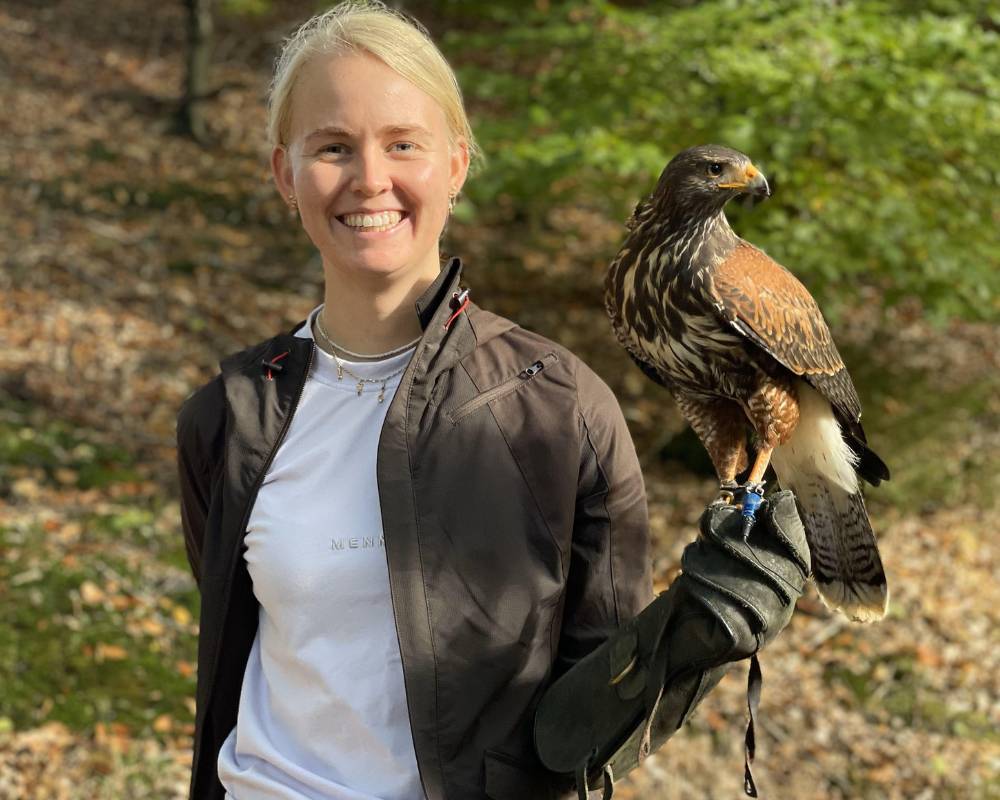 July 18, 2023 - 18:30
Falconer for a day
Come and be a falconer for a day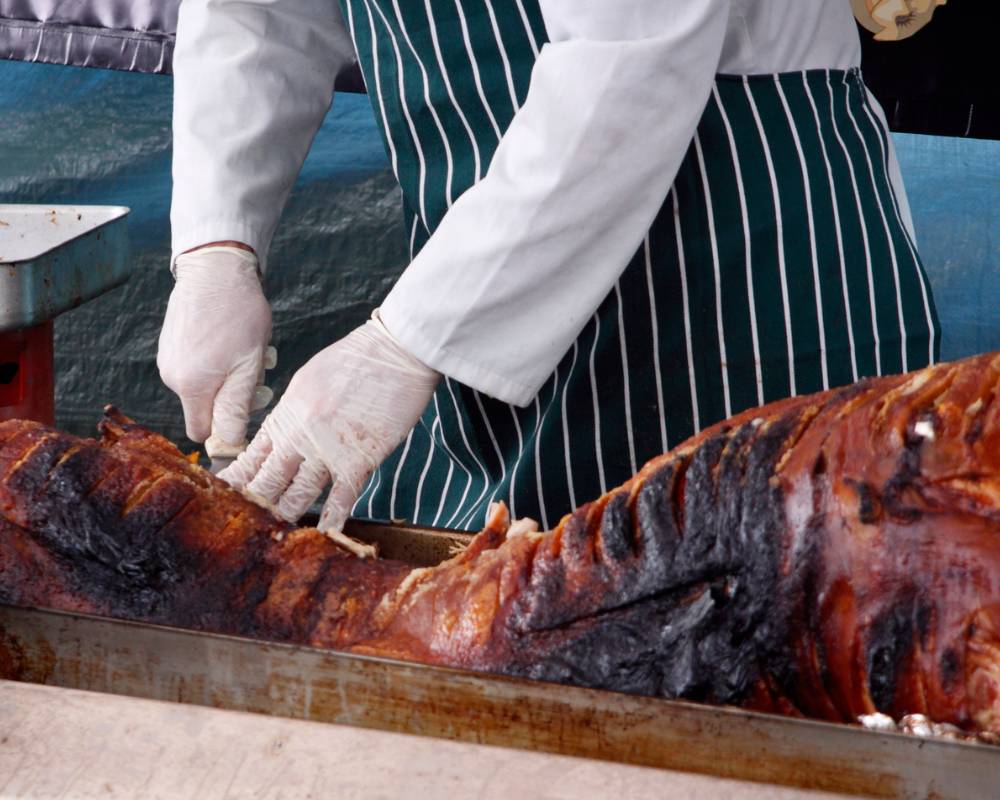 July 22, 2023 - 18:00
Pig feast
This year's festival with roast suckling pig and music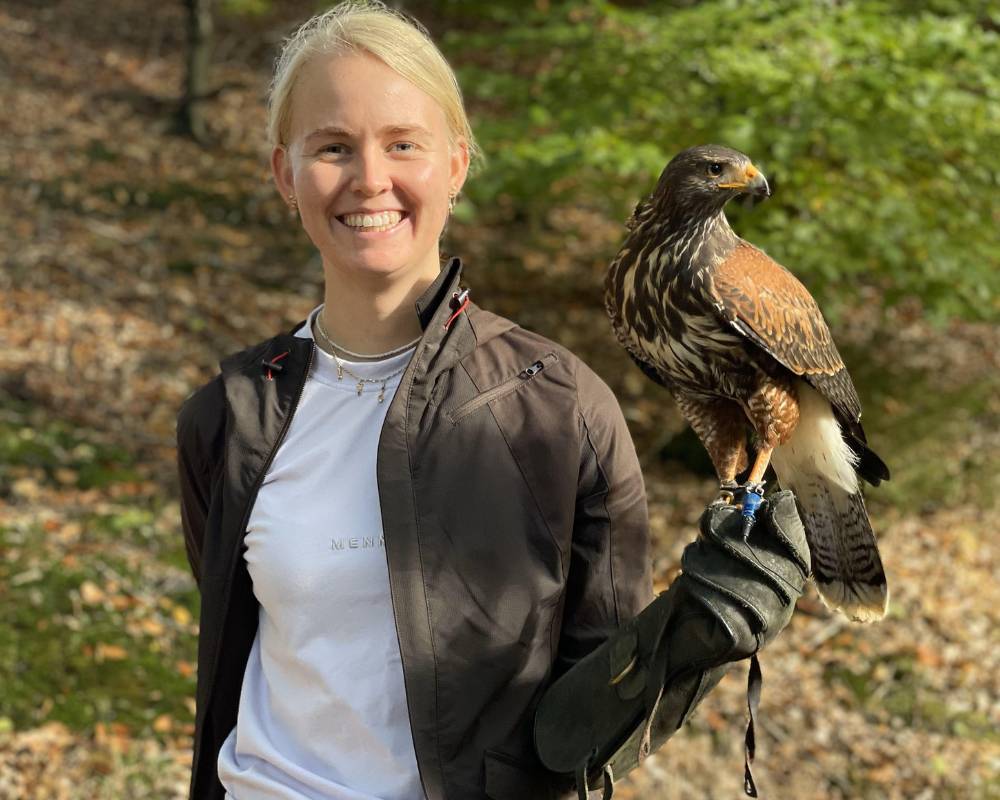 July 25, 2023 - 18:30
Falconer for a day
Come and be a falconer for a day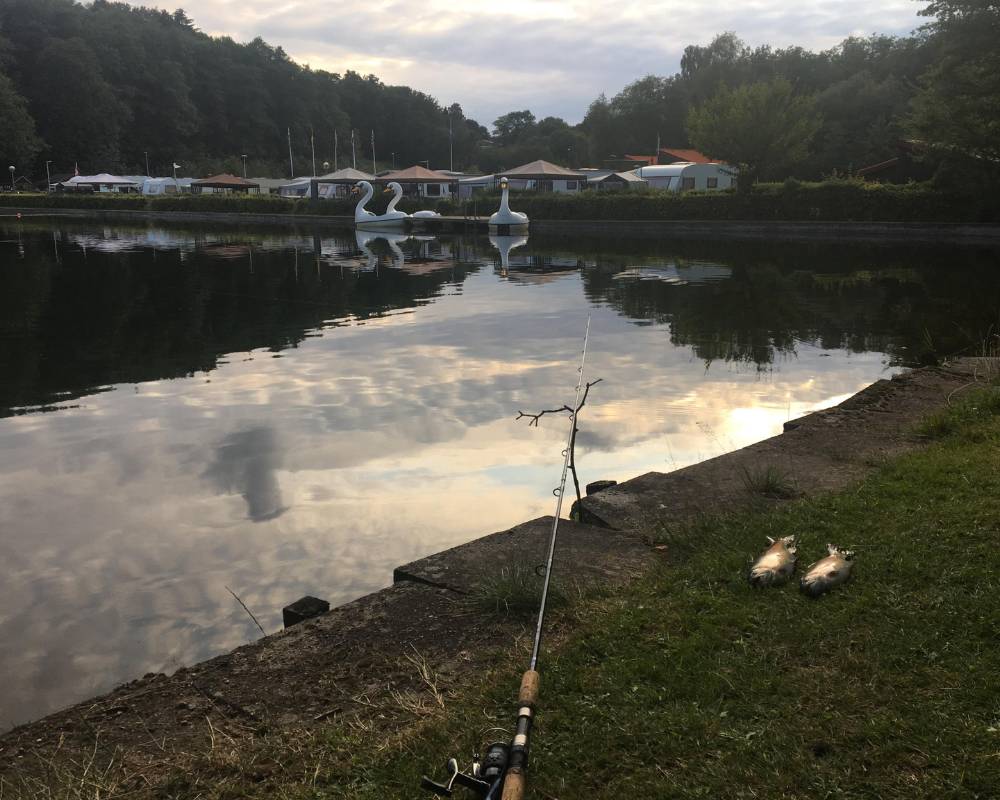 5. - August 6, 2023 - 13:00
Fishing competition
Big fishing competition, music and dancing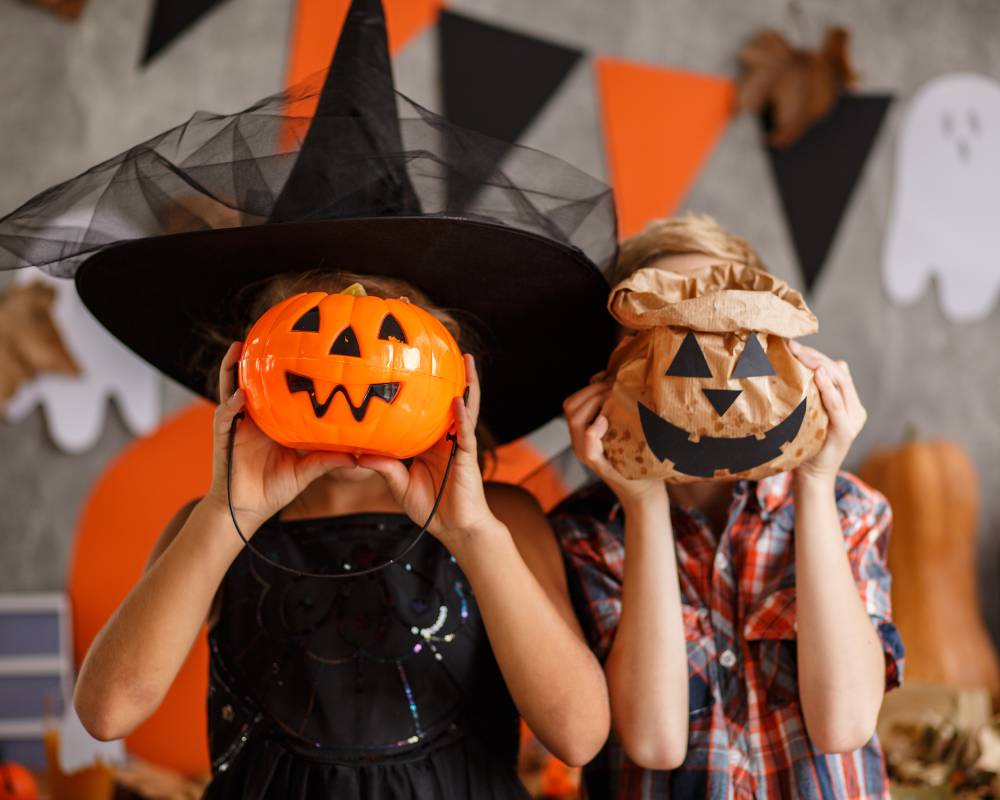 October 27, 2023 - 18:00
Halloween
Dress up, auction and eat together