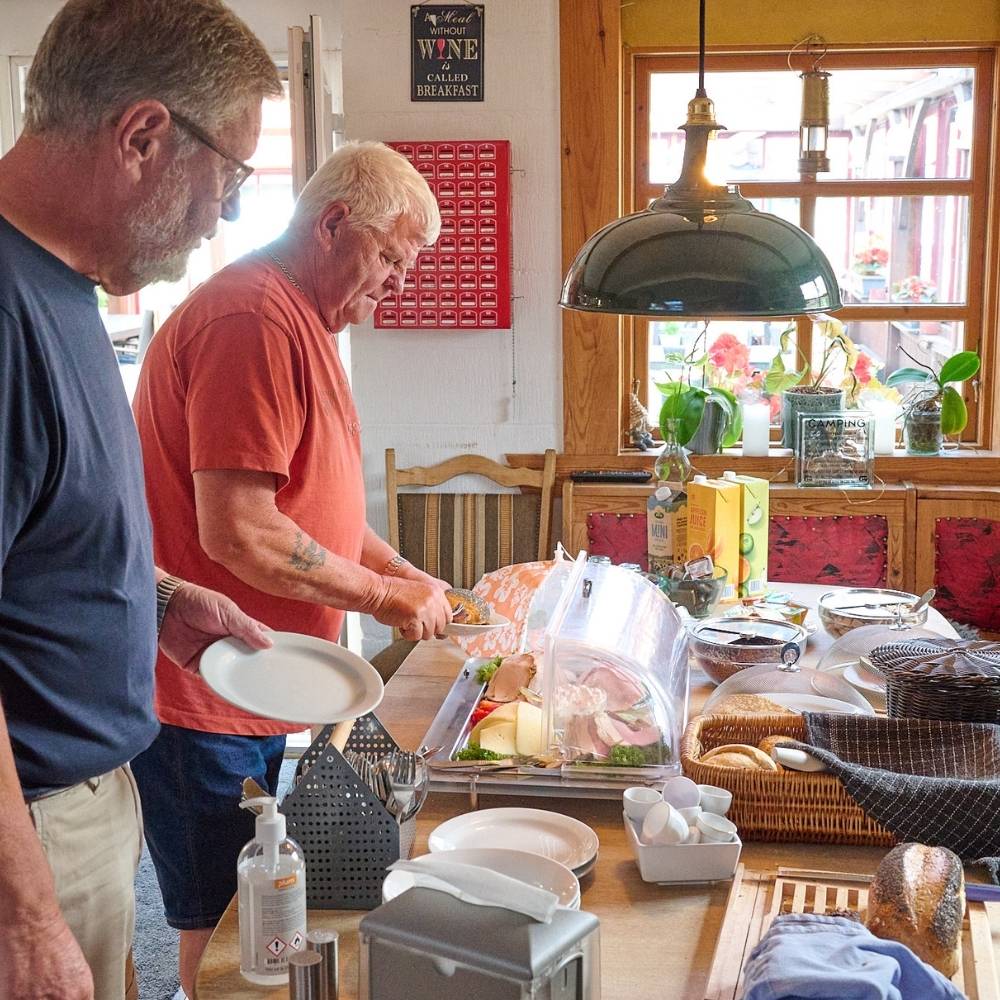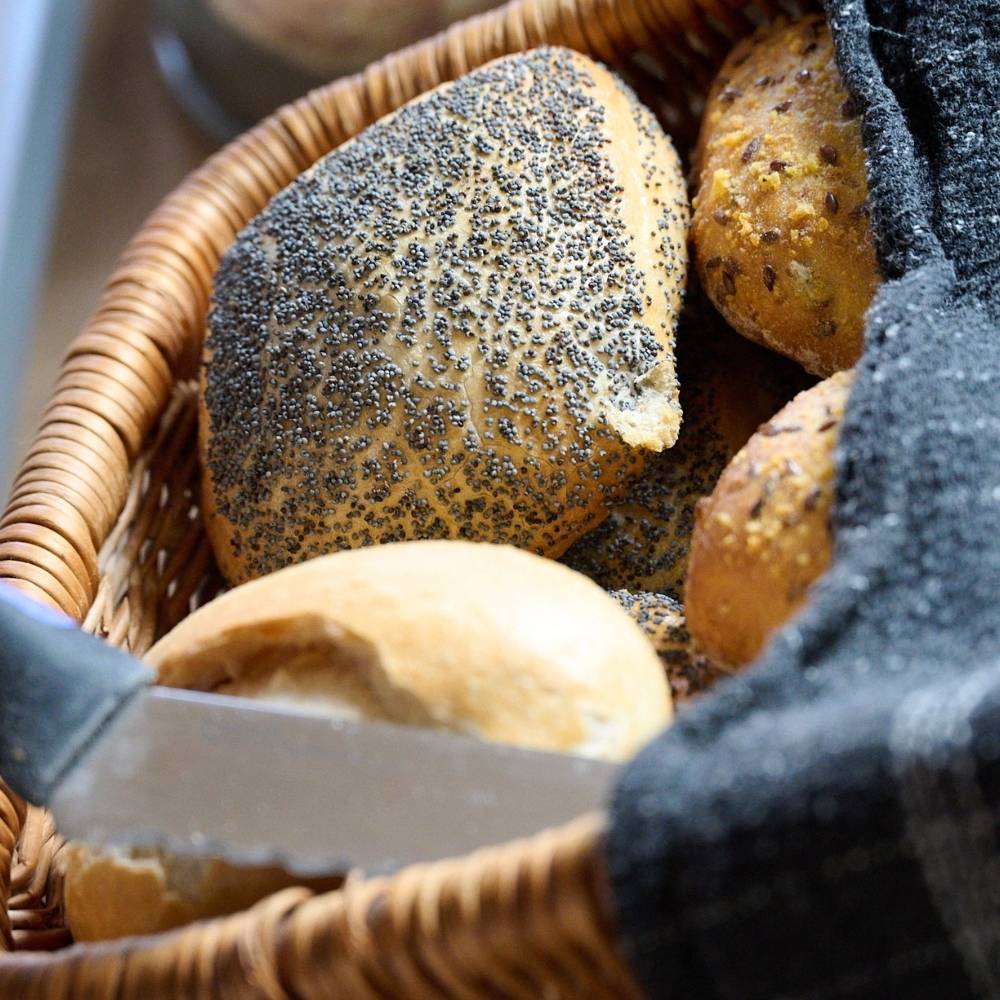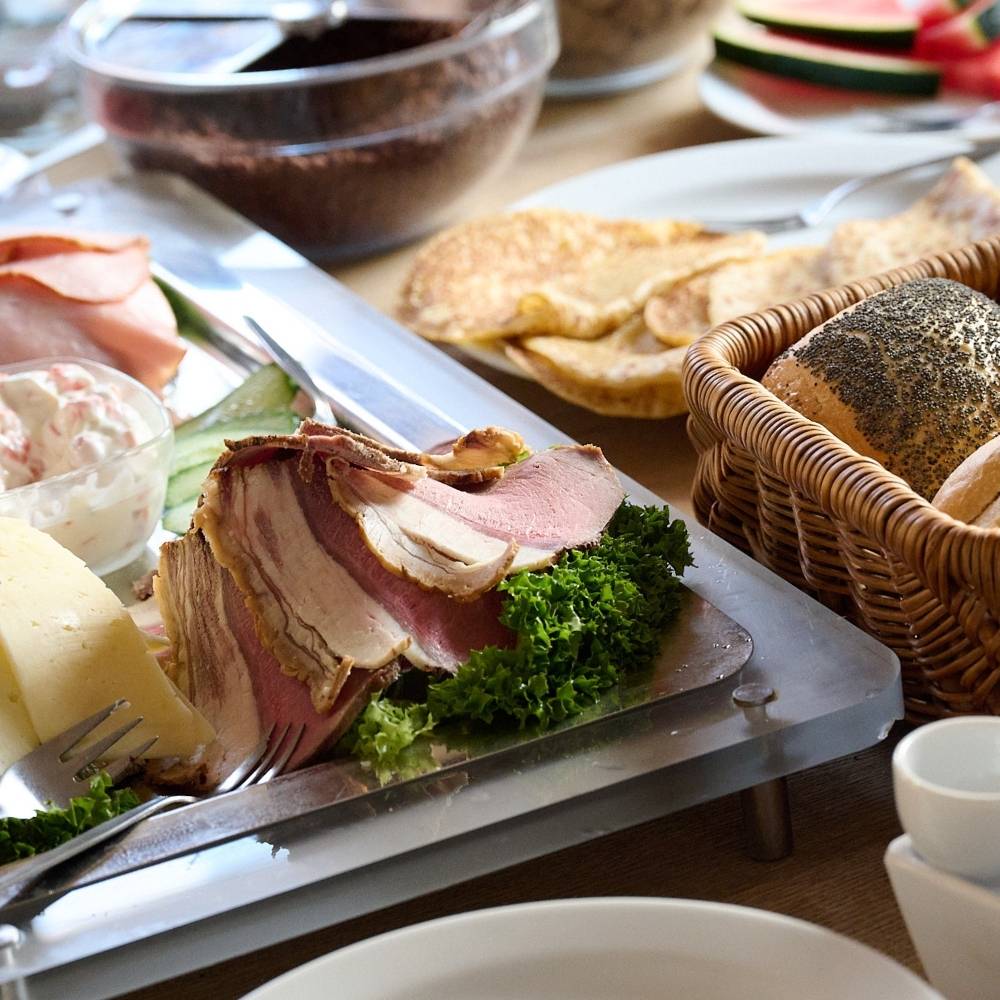 We offer a buffet breakfast between 8:00 – 11:00 in our café.
Our buffet has something for everyone, such as fresh rolls, bread, cheese, various cold cuts, fresh fruit & vegetables, yogurt and cereals. For a variety of drinks, we have juice, coffee and tea on the breakfast menu.
You can order breakfast as soon as you arrive at reception or in the café. If you have special needs because you are vegetarian or gluten-allergic, we can certainly help you with something delicious to eat.
Please contact the café directly.
Several times a year we organize special festive evenings for our guests with good food and live music. We have yet to experience an evening that does not fall under the category of "delicious food, great atmosphere and happy people". Keep an eye on our calendar of activities during your stay.
Want to have a party?
We have the setting for a good party, both the rooms and the good food. We can accommodate both small and large parties. Contact us to find out more.
See you in the Hideout!