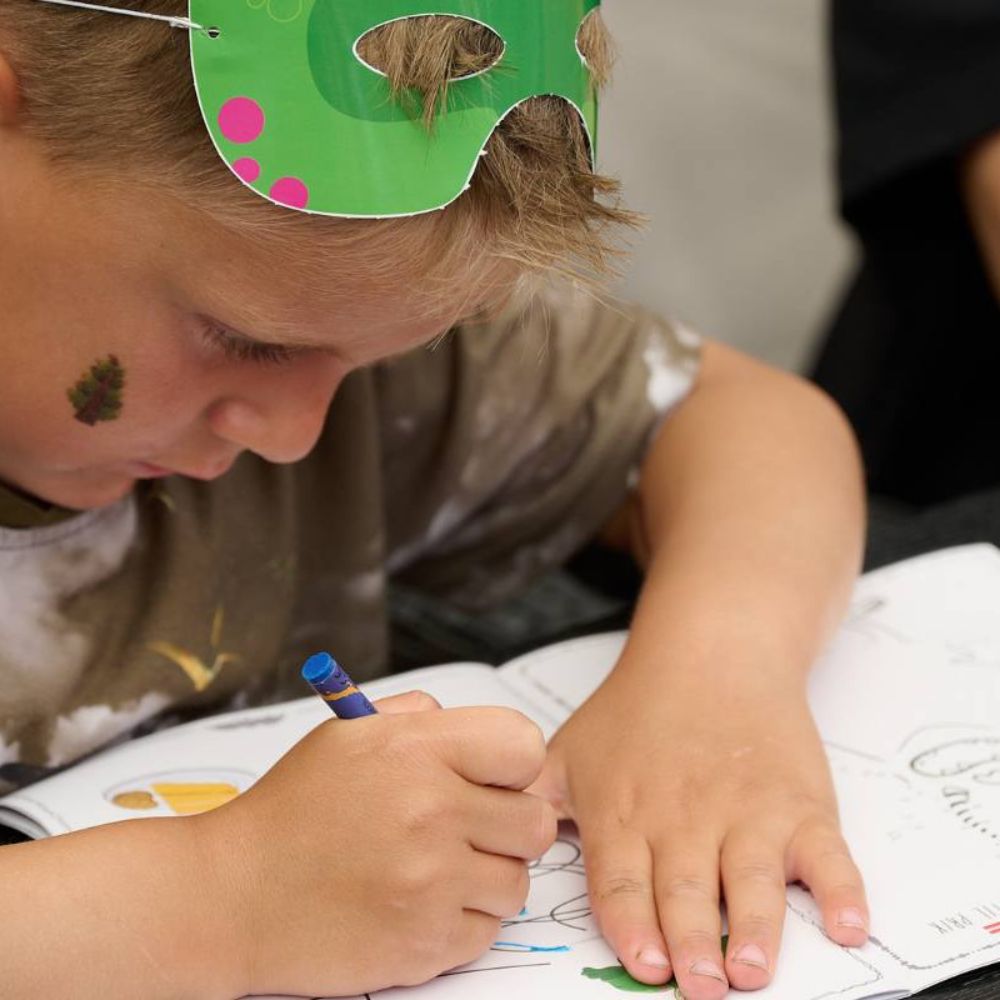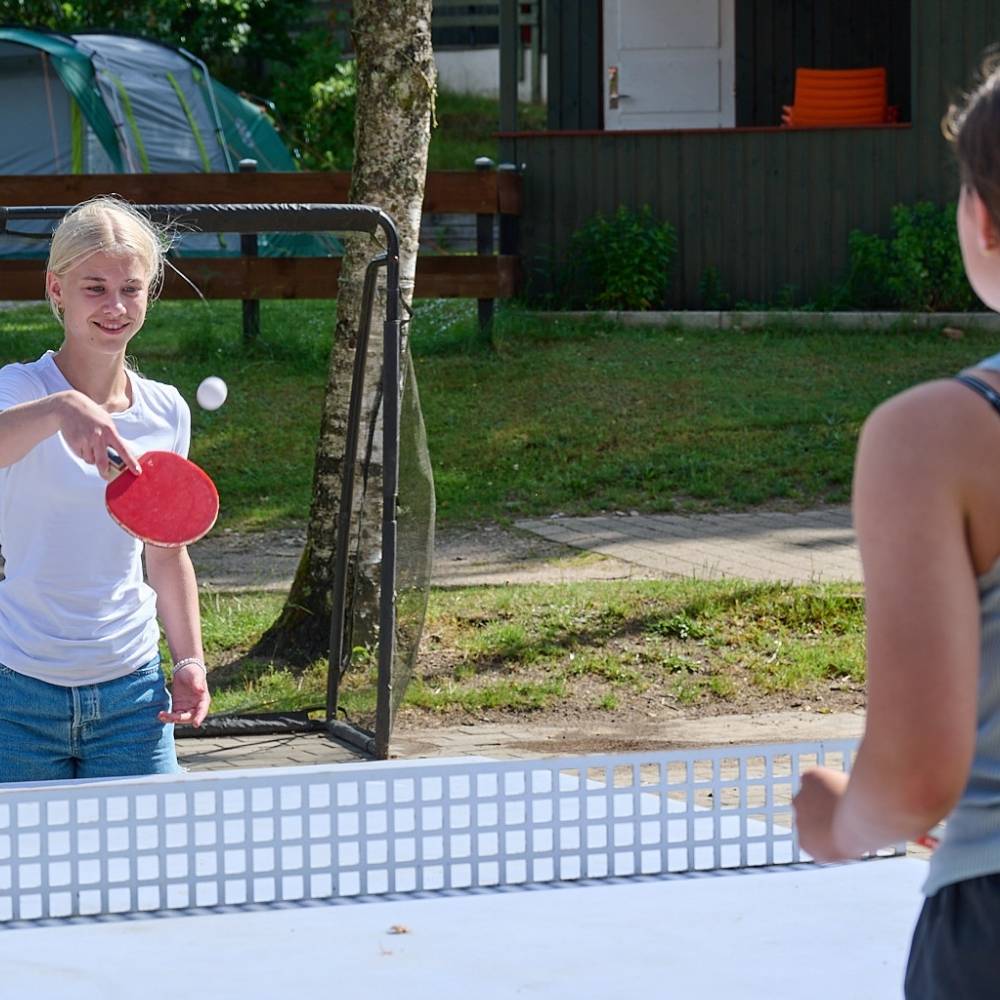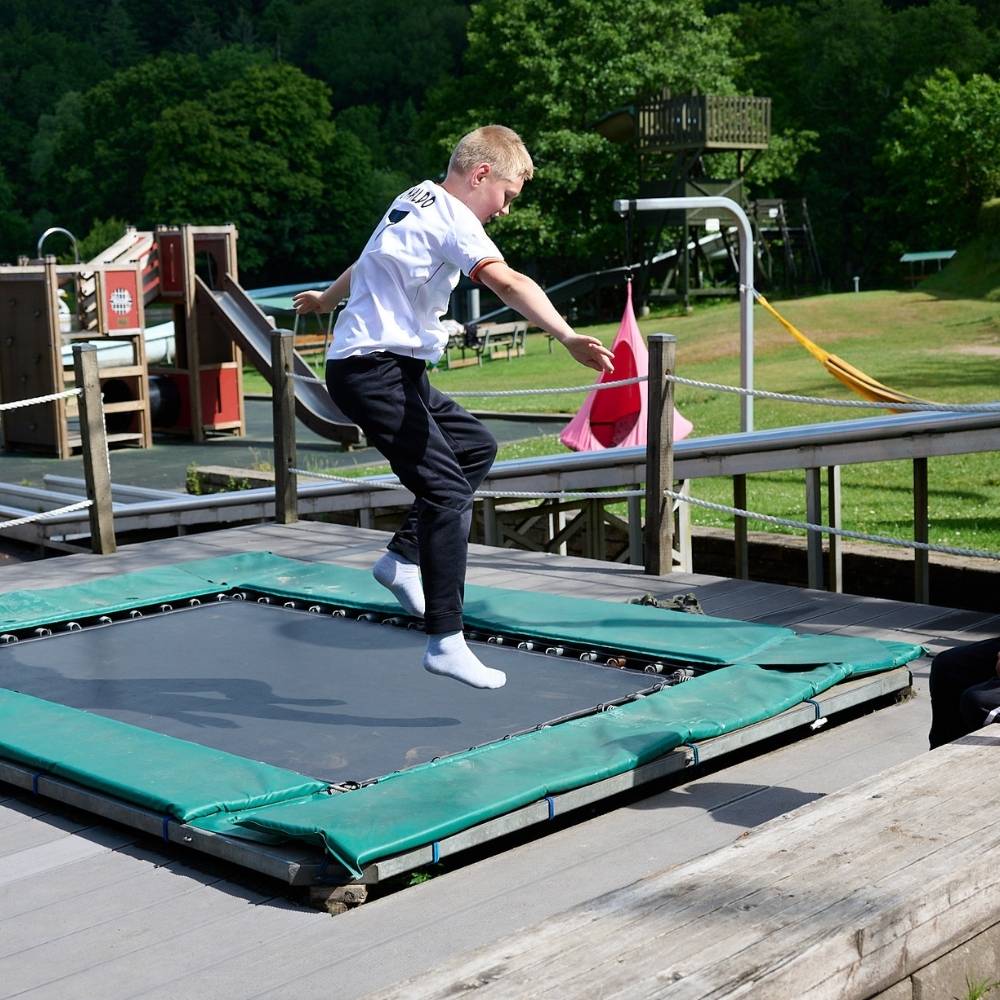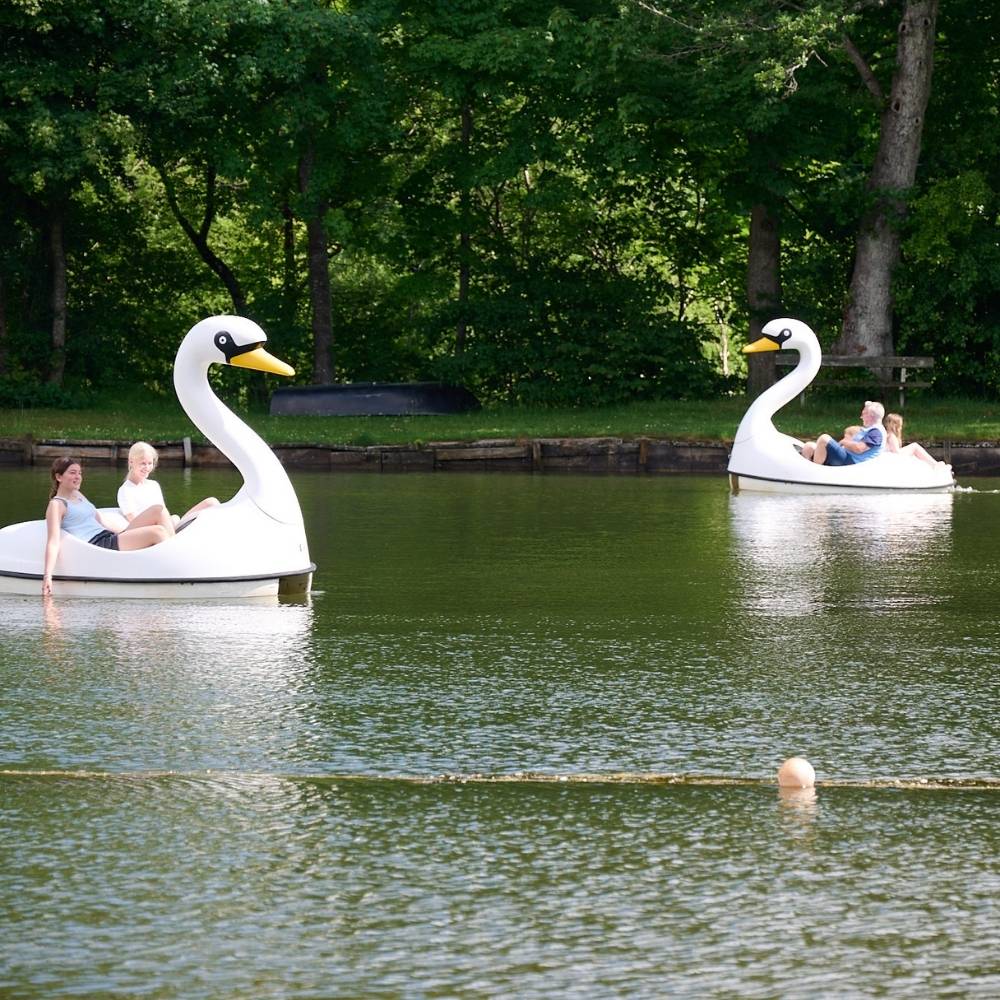 Examples of experiences at Randbøldal Camping
Close to nature – Close to activities
Natural lake and swans to sail in
Mooncars or rent a bike, normal and electric bikes
Table tennis, ladder golf or trampolines
Borrow a barbecue for the cozy evenings on the campsite
Fishing
Cycle tours – Hygge and mountainbike tracks
Hikes
Experiences near Randbøldal Camping
Close to nature – Close to experiences
LEGOLAND® and LEGO®House
Givskud Zoo
Lalandia
Museum or castle visits in the Randbøldal area
The Jelling Stone
Egtvedpigen's grave
Hærvejen
The Marguerite Route – Margueritruten
Vandel Gokart
Randbøl Hede and Frederikshåb
Plantation with the Syvårssøerne
Naturrum Kirstinelyst
Ravningbroen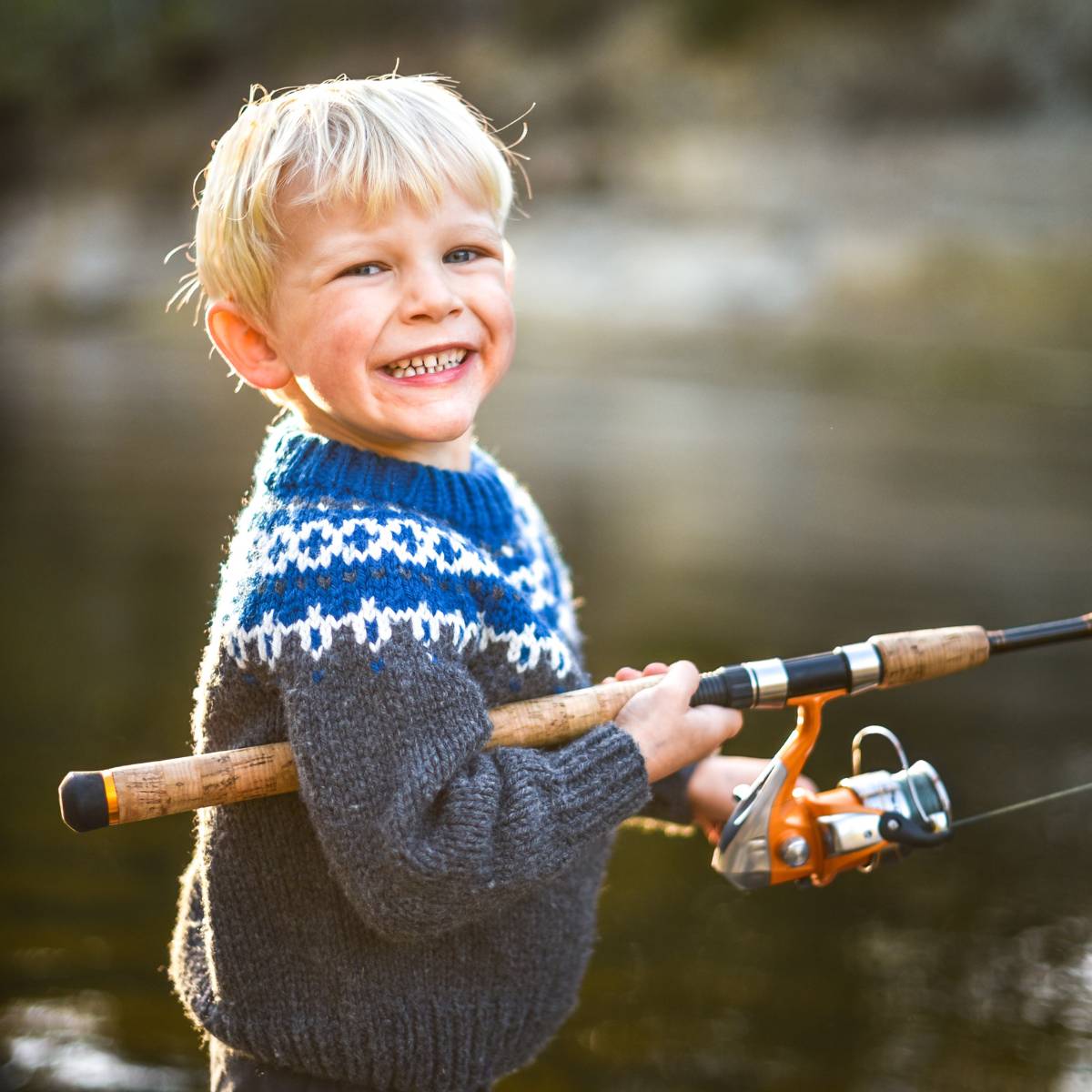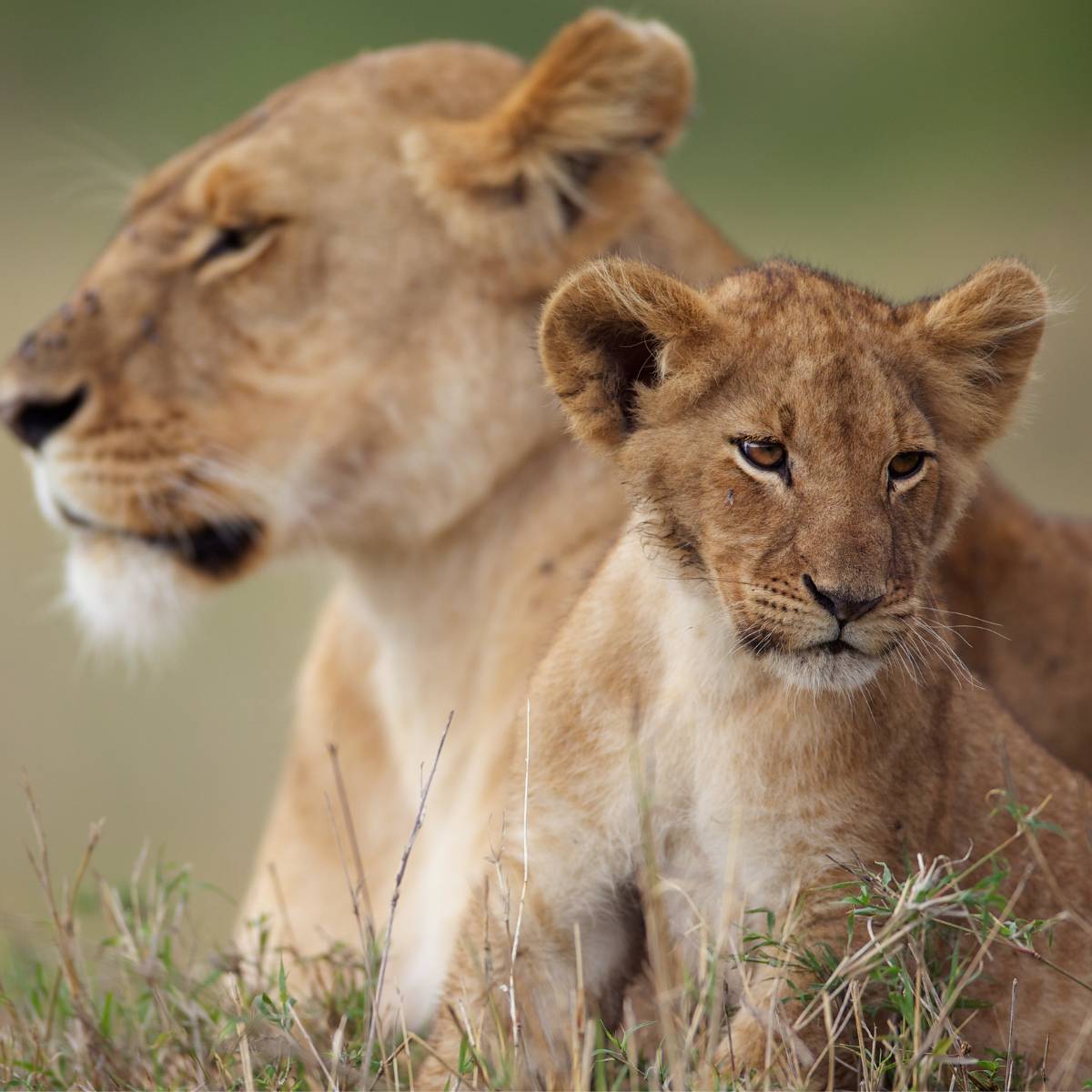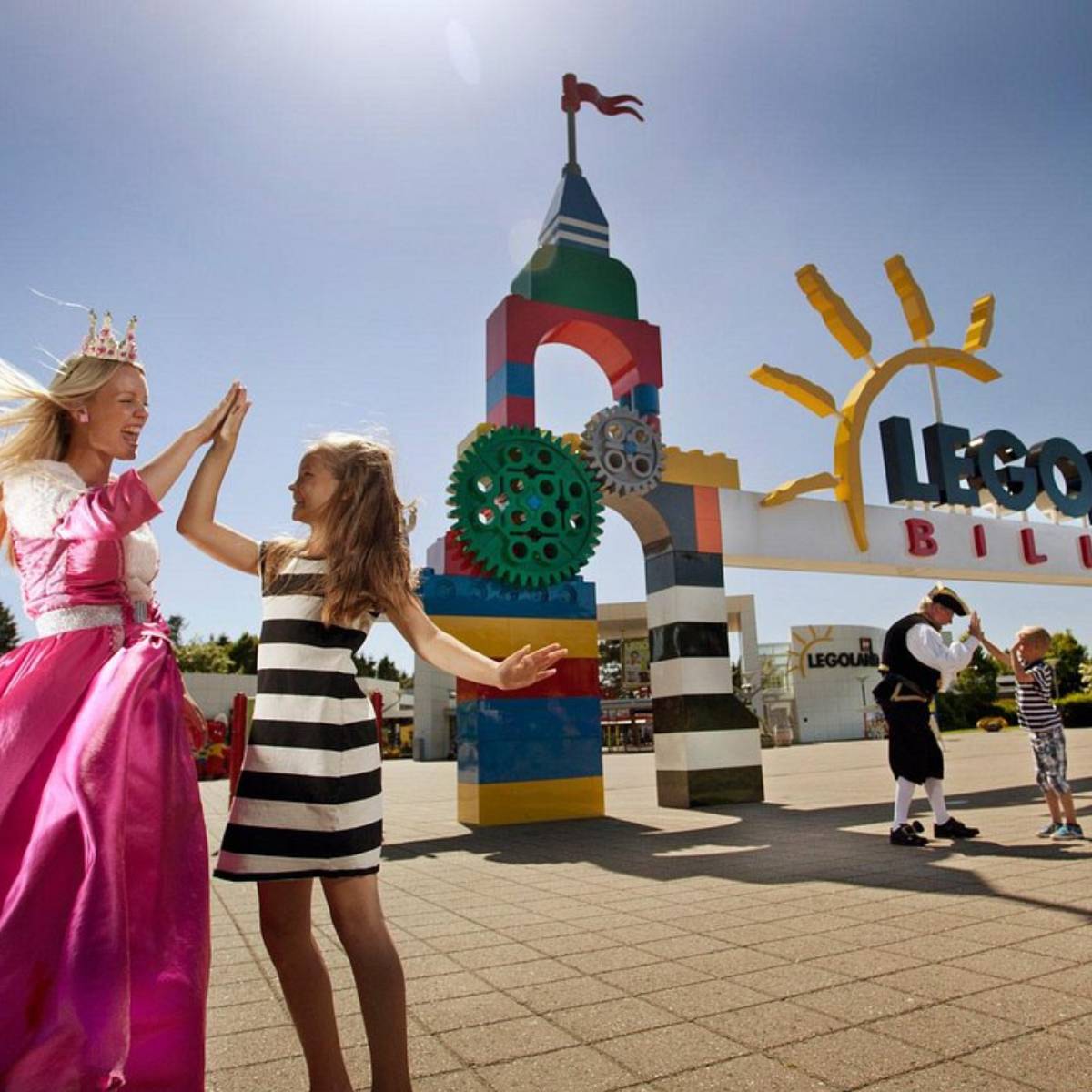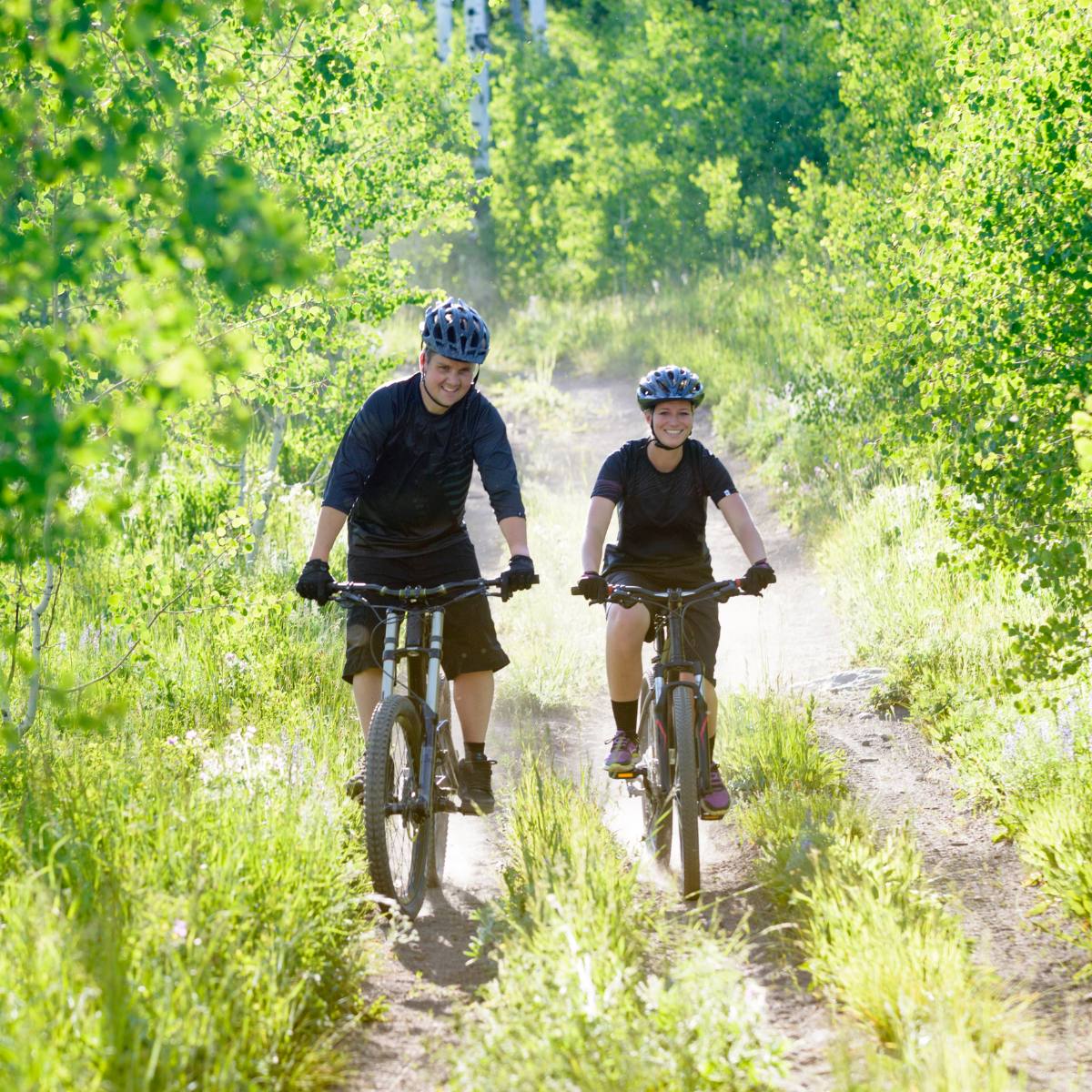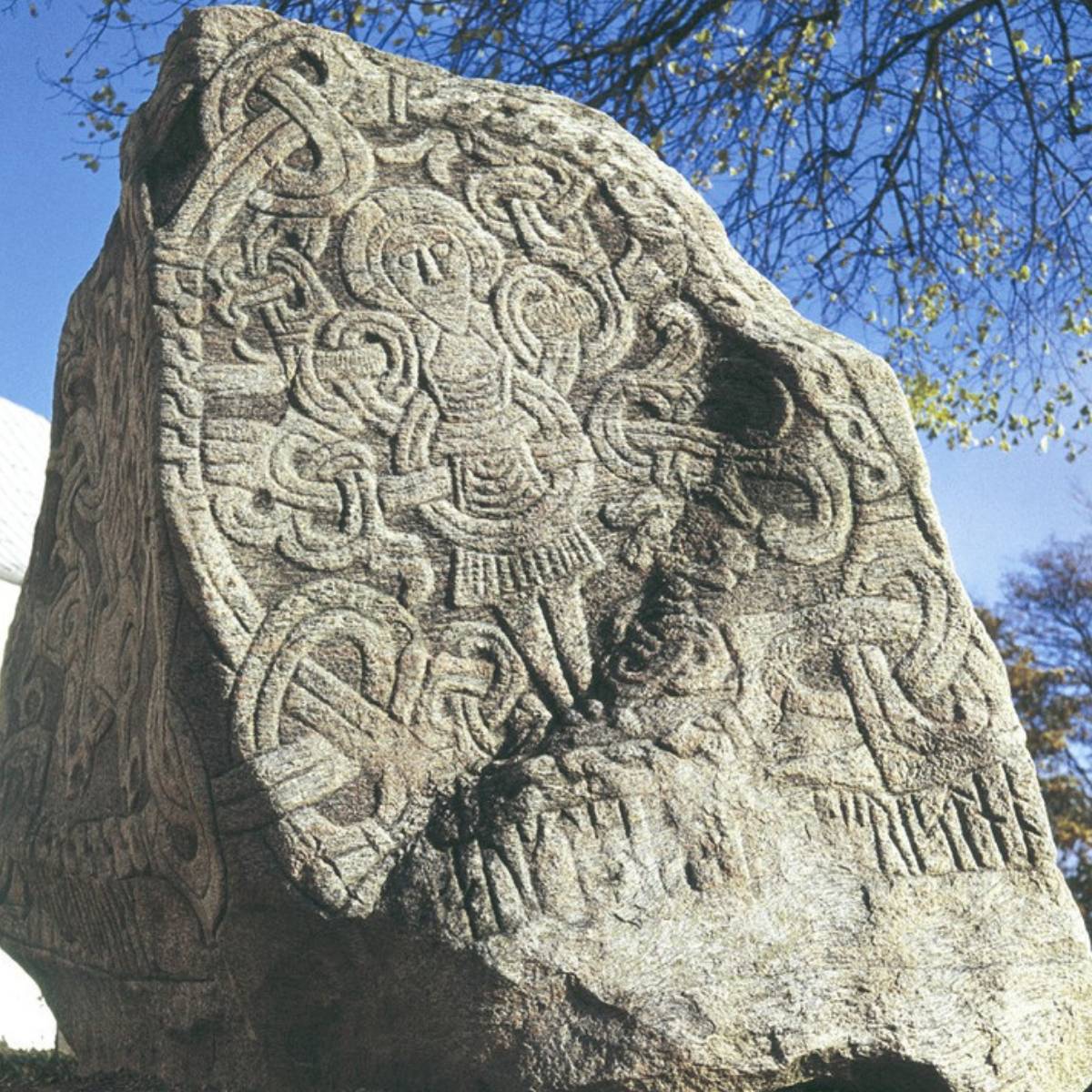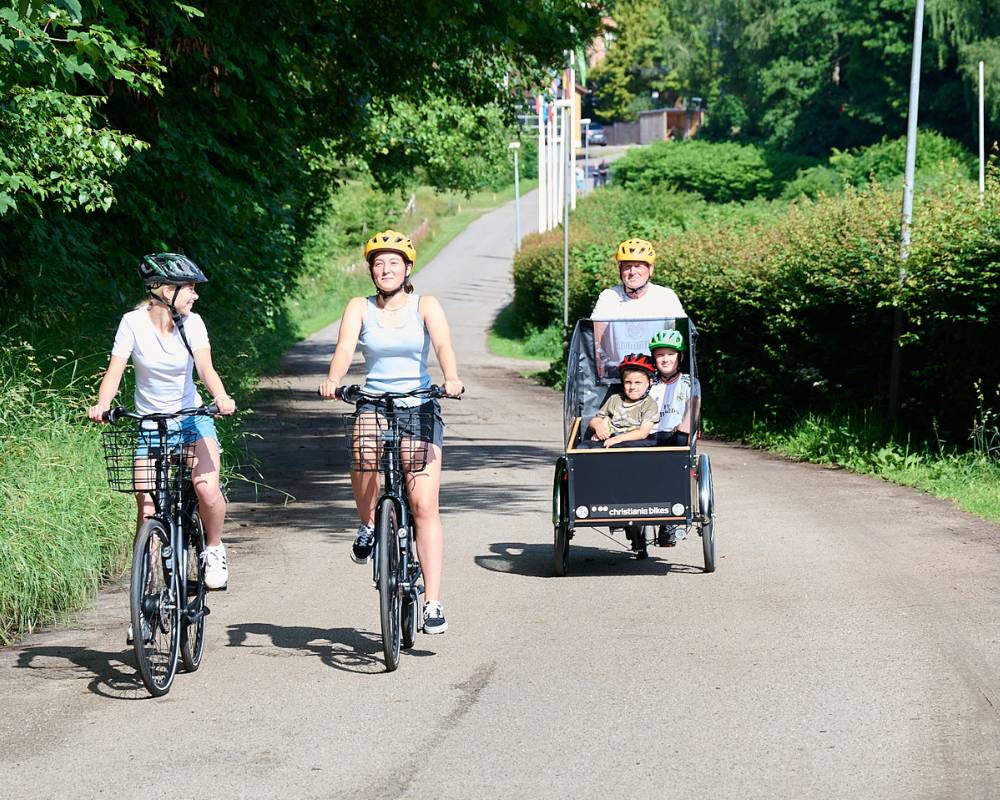 If you do not have your own bikes, you can rent bikes on the campsite, both manual and electric
Read more →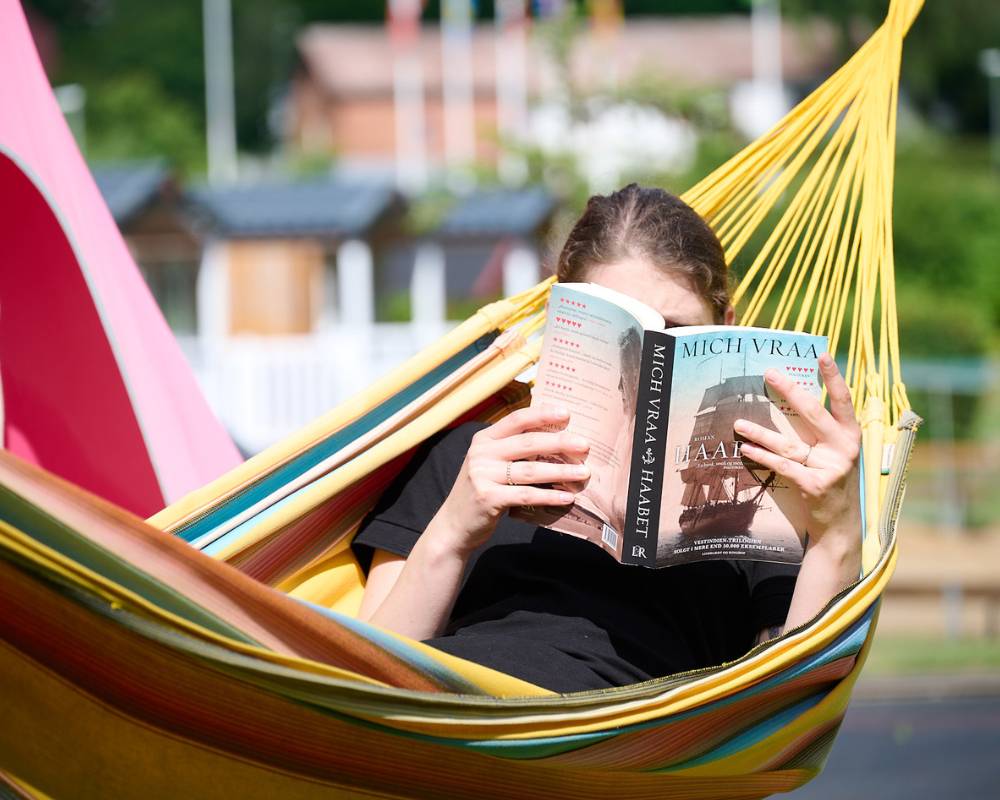 Time for yourself and your family with a stress-free vacation in nature
Slow your heart rate and enjoy a relaxing vacation with a good book and a glass of wine on the terrace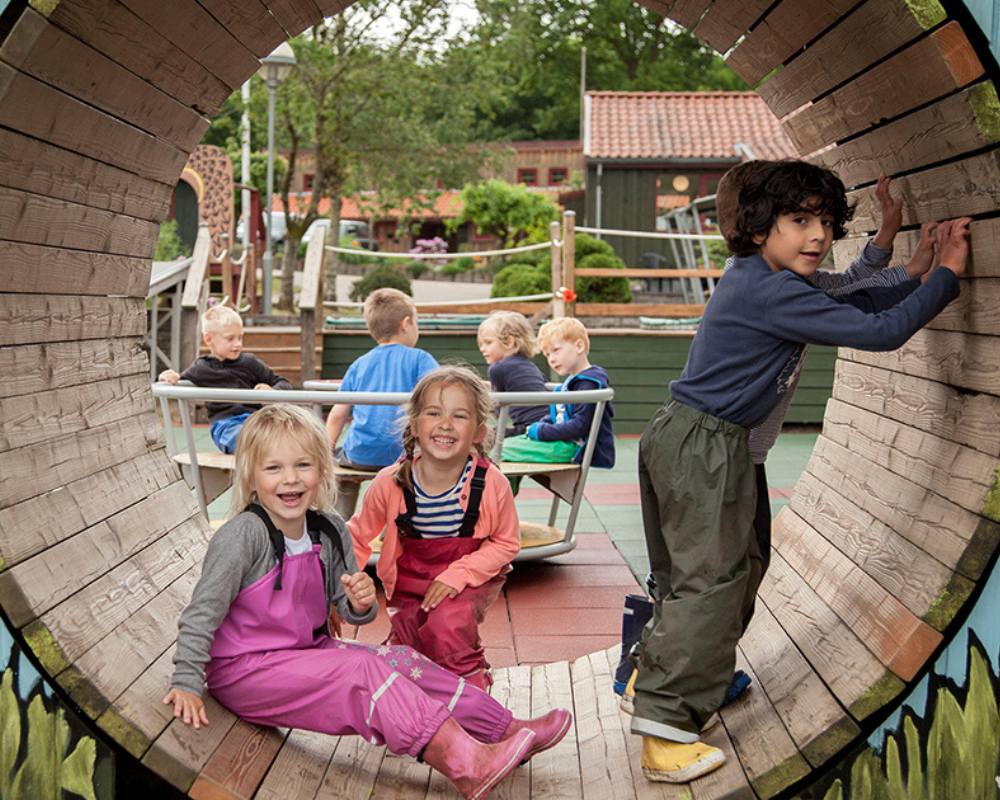 Play and have fun in our fantastic playground
Playground for all ages, with trampolines, climbing wall, play tower, mooncars and more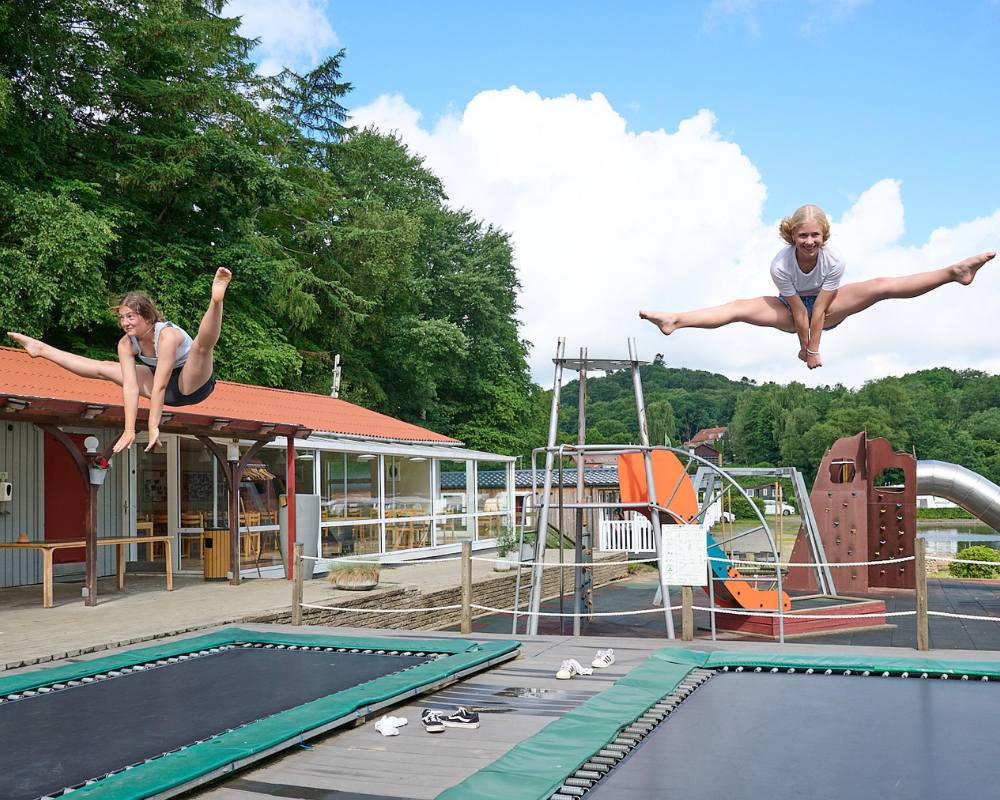 Fun on the trampolines - a sure winner
On the site you'll find trampolines, which can really get kids away from screens and provide a gathering place for children and young people.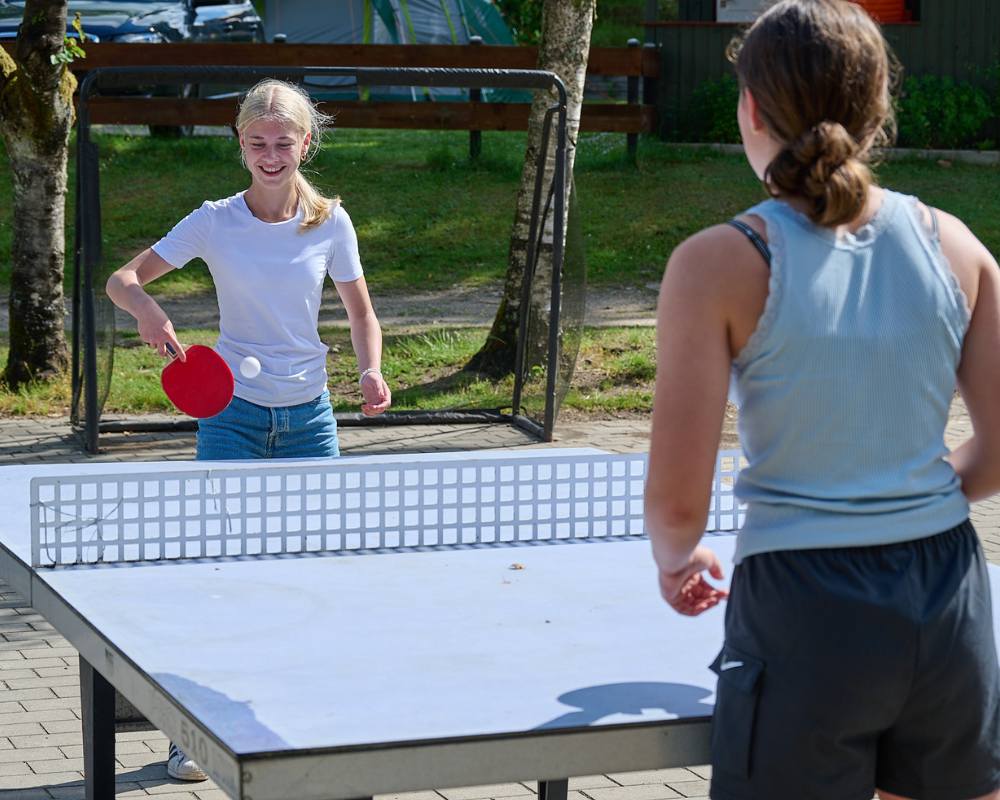 Table tennis is a great activity
Our table tennis table is outside and is free to use for all our camping guests. If you don't have your own table tennis bat, you can borrow both bats and balls at reception.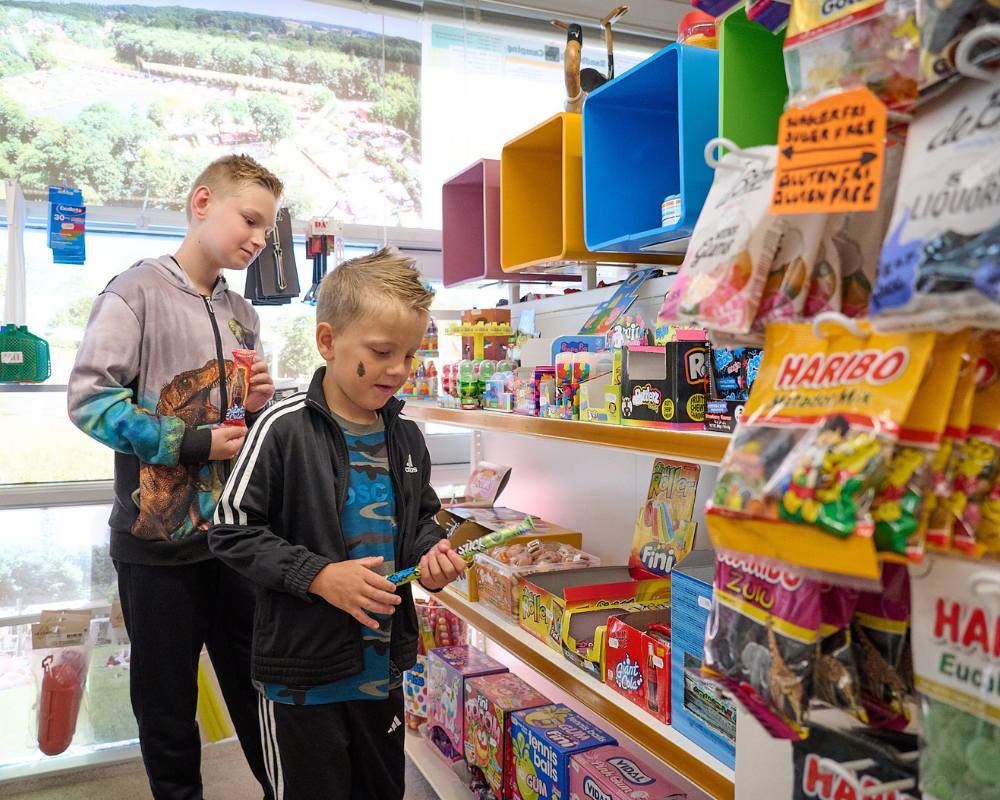 Here you will find bread, drinks, ice cream, sweets and crisps. During the summer season, our shop is open every day from 8.00 - 21.00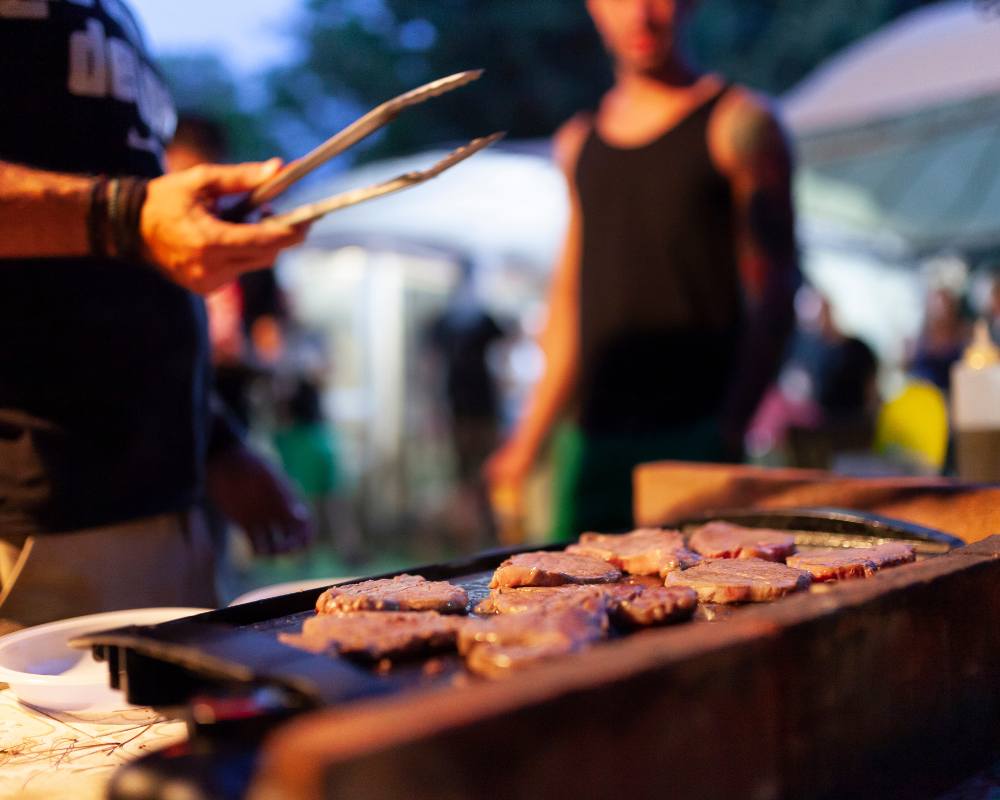 Summer is barbecue time! You can of course use our cozy fireplace by the lake. What's better than the smell of charcoal, roasting sausages and bread on the grill
Read more →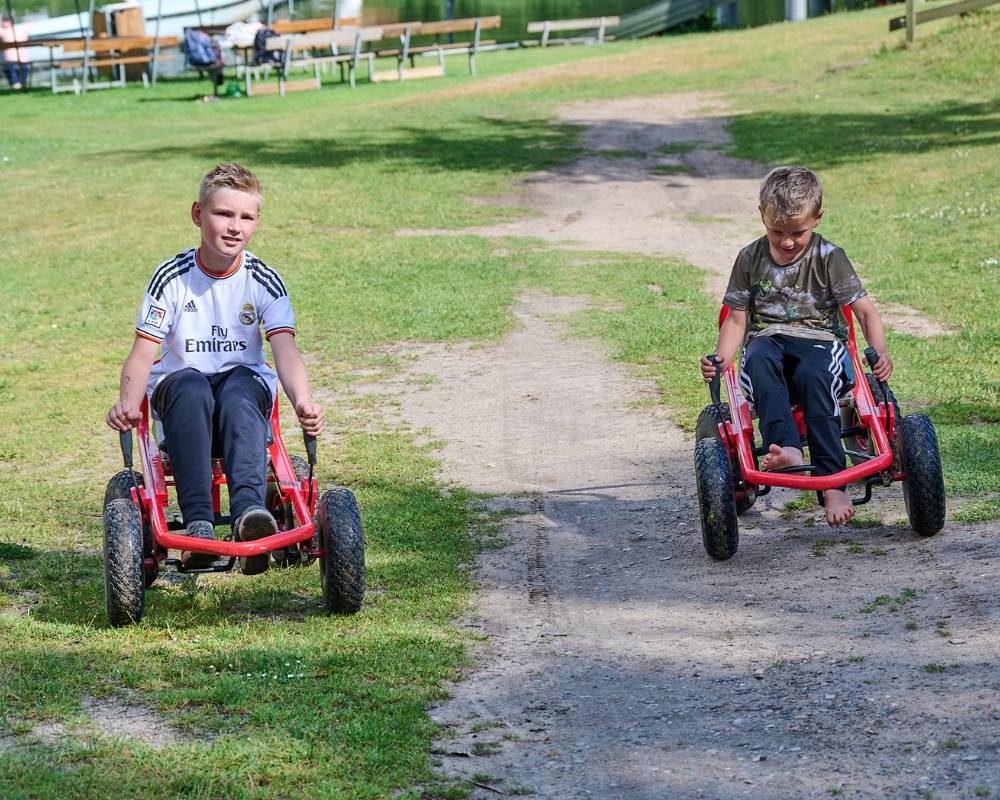 Mooncars
Our mooncars are a huge hit with kids. Rent a mooncar for half an hour at a time and it's a great tool for play
Swans to sail in
On hot days, the lake is a great place to cool off. We have chosen the swans as our water bikes, which invite you to have fun, enjoyment and movement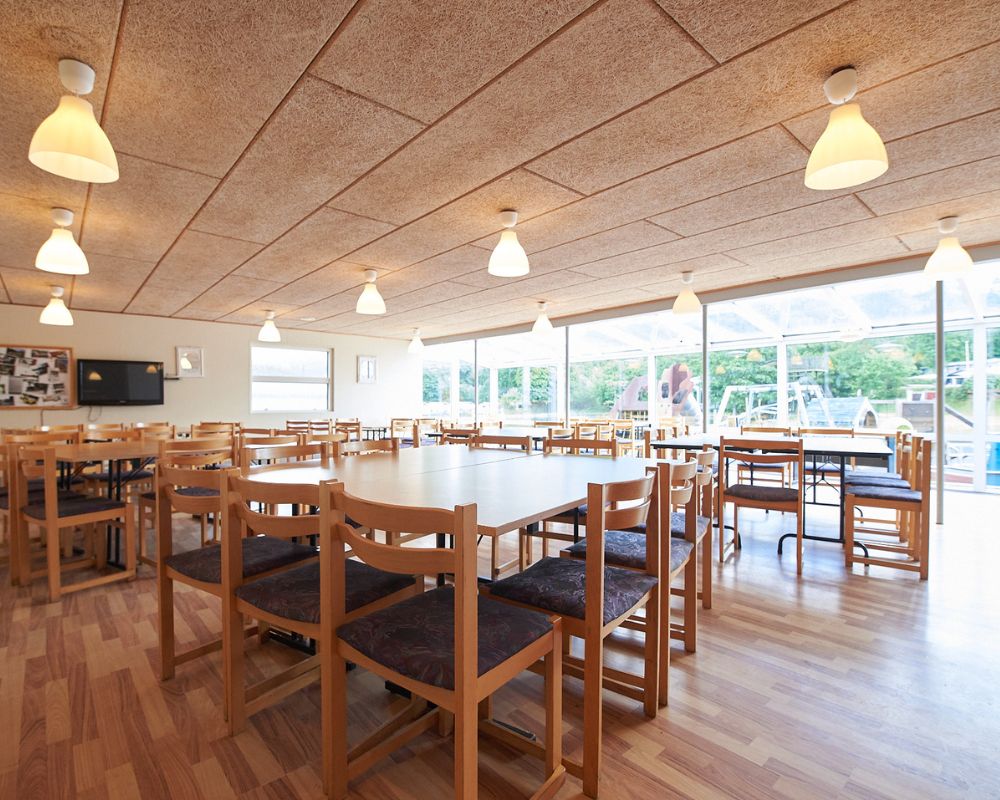 Common living space
Our common room is large, bright and with large windows, which gives a really cozy and relaxed atmosphere. The common room is centrally located on the campsite with good views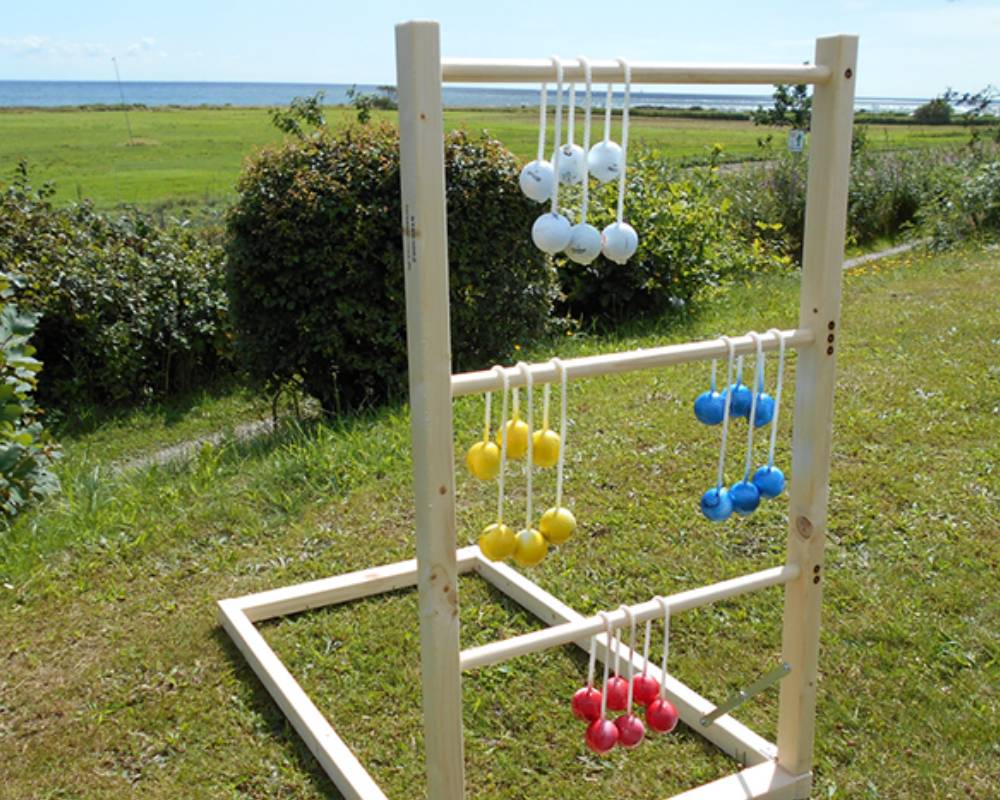 Loan Path Golf
Ladder golf is fun! Ladder golf is an outdoor game that the whole family can enjoy. Borrow it for free from reception and put it up anywhere.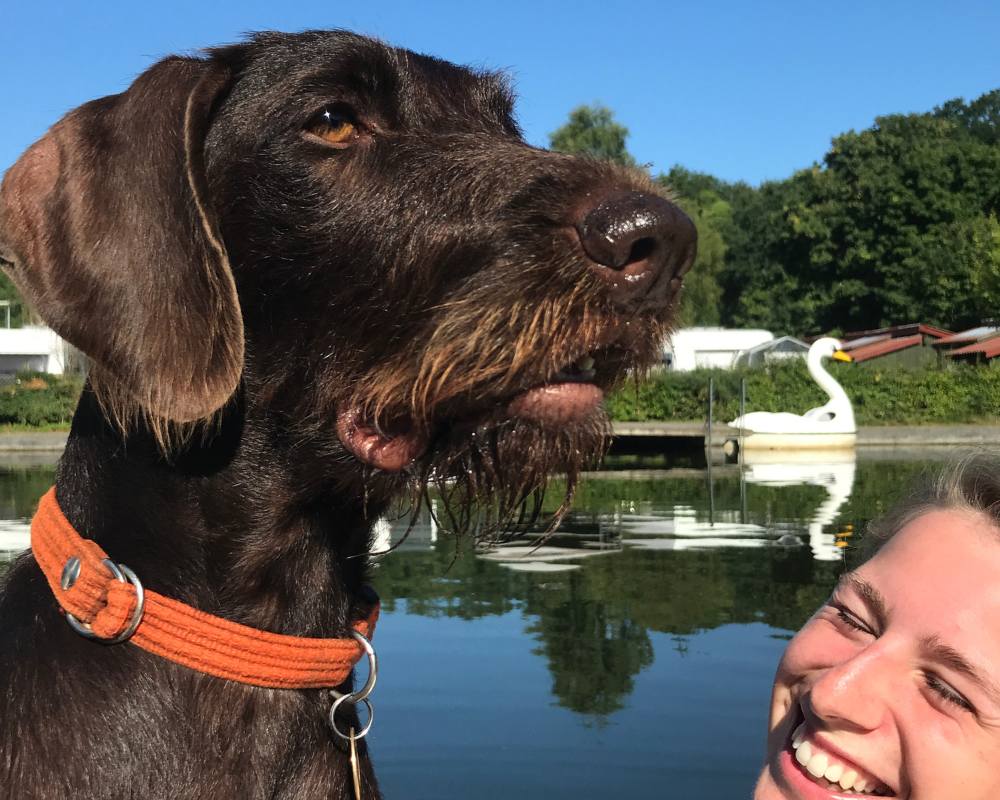 Dog park - 500 m
Take your dog camping with you. We have lots of nature and a dog park only 500 meters away. Find out more here.
What happens at the campsite?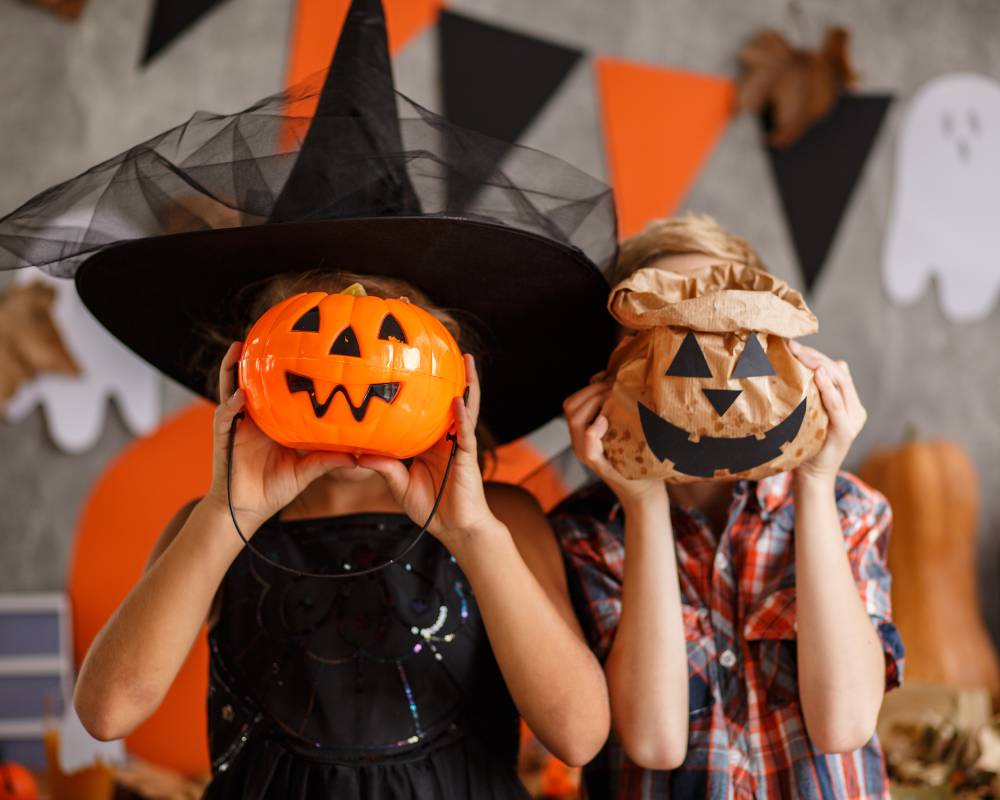 October 27, 2023 - 18:00
Halloween
Costumes, auction and communal eating